What Charles really wanted to name William and Harry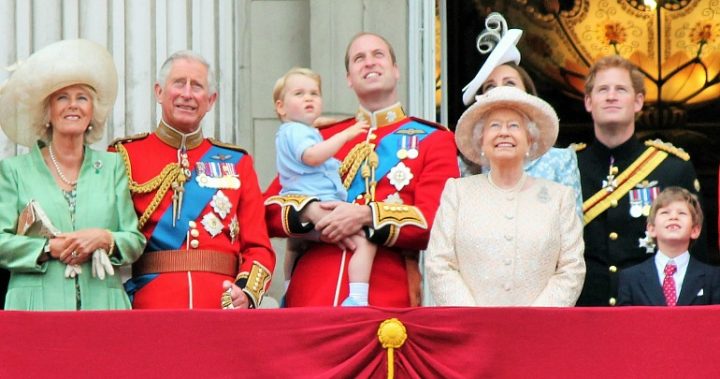 What did the late Princess Diana think of her husband's choice in baby names for their children? Not much, it seems!
An interview published in Andrew Morton's 1992 book Diana: Her Story shows that the princess wasn't a fan of the more traditional names Charles was hoping to give his boys and knocked back his suggestions with a decisive "no".
"I chose William and Harry, but Charles did the rest," she said at the time.
"He wanted Albert and Arthur, and I said no. Too old!"
Charles was given a consolation prize by the way of his sons' middle names, with the princes christened William Arthur Philip Louis and Henry Charles Albert David respectively.
Ad. Article continues below.
Ad. Article continues below.
Read more: Prince Harry admits the monarchy has to change
The royal family is renowned for airing on the side of tradition when it comes to choosing names for new members of the clan.
Presumably, Charles wanted the name Albert in honour of his maternal grandfather, King Albert, while Arthur is Charles' middle name.
The tradition has carried on with William's family too, with little Prince George taking the middle name Louis like his father.
Ad. Article continues below.
Read more: Outrage over controversial article about Prince George
Names can be a tricky subject for the royals who don't take surnames in the same way as the rest of us commoners.
Their royal title is used in most official circumstances, but when a surname is required by law or institution, they often use Mountbatten-Windsor.
Ad. Article continues below.
The issue of a surname usually arises when the young royals begin school. William and Harry chose to forgo the traditional royal surname and used Wales, in honour of their father's title, when they attended school and enlisted in the military.
William and Catherine are facing this pickle now with four-year-old George, who is about to start school. According to reports, he will most likely go with either Mountbatten-Windsor or Cambridge – a nod towards his parents the Duke and Duchess of Cambridge.
Ad. Article continues below.
Read more: A surprisingly modern choice for Prince George's schooling
What do you think of Charles name choices? Do you prefer the names William and Harry? Which surname do you think they'll choose for George?