Outrage over controversial article about Prince George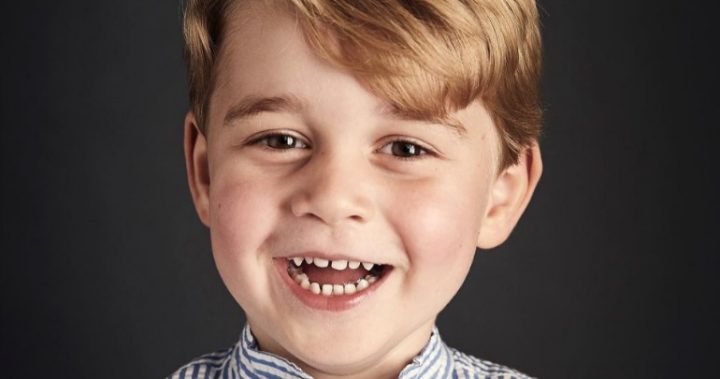 An online article about Prince George has been branded "sick" and "inappropriate" after it called him a "gay icon" for the next generation.
The article, which appeared in Pink News, focussed on a photo of the young royal on a recent trip to Germany with his parents, the Duke and Duchess of Cambridge.
The photo shows George standing in a helicopter and holding his hands to his face with a look of pure joy.
Pink News based their article on social media reactions to the photo, writing: "the monarch-to-be has always been cute and well-dressed, but one day before his fourth birthday, a photo of him excitedly holding his face changed everything."
Ad. Article continues below.
They said the photo had "led many to declare their support of George for a whole new position: gay icon."
I hope Prince George turns out to be gay

— Dan (@spacezoots) July 22, 2017
literally only praying for this world to be saved so lil Prince George can ascend the throne and become the first gay ass King of England

— JamesMichael Nichols (@JMN) July 22, 2017
Ad. Article continues below.
When Mom said I could finally quit the soccer team pic.twitter.com/K3jLMEtDWE

— ᴍɪᴄʜᴀᴇʟ sᴡᴀʀᴛᴢ (@MrMichaelSwartz) July 21, 2017
While there was plenty of talk on social media to back up their claim, Jim Allister, leader of the Traditional Unionist Voice party in Northern Ireland, told the BCC the article was "outrageous and sick".
The BBC reports that Allister wrote to Pink News to complain and shamed them for sexualising the four-year-old royal.
"Sexualising a young child in this fashion is entirely inappropriate," he wrote.
Ad. Article continues below.
"In reality, the photo which prompted the piece shows a four-year-old boy who is smartly dressed and excited about being on a helicopter with his male father and female mother.
"To take an image of a little boy and to fantasise of him being an icon for a life defined by sex is outrageous and sick."
Read more: Prince George gets early birthday present, Princess Charlotte spits the dummy
It's not the first time Prince George has been at the centre of a media furore.
In 2016, an employee at the The British Council was investigated for writing hateful comments about the then two-year-old.
"I know he's only two (sic) years old, but Prince George already looks like a f****** d***head," they wrote on an online photo of the tot.
Ad. Article continues below.
While the press usually reserve a certain level of respect for the younger royals, the rise of social media has made it easier for George and his sister Princess Charlotte to be targeted by online trolls.
Read more: The reason Prince George is always wearing shorts
What are your thoughts? Do you think the article was inappropriate?