Prince Harry shouldn't marry Meghan Markle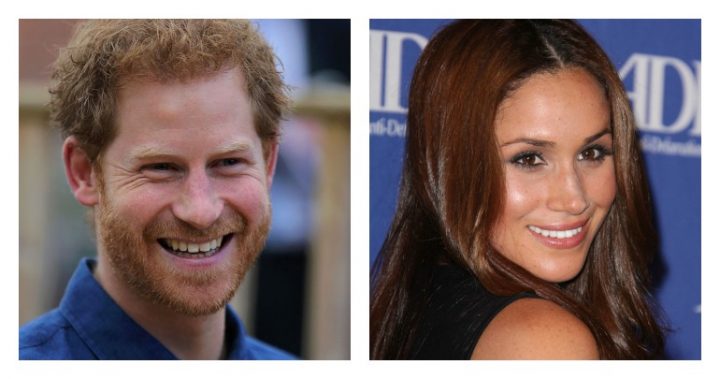 That's what Jennifer Wright has written in the New York Post, at any rate. It's not because Wright is secretly hoping she'll nab Prince Harry for herself, or because she doesn't think that they make a great couple; it's because Markle's life and career might take a nose-dive if they do get hitched. 
Wright makes a compelling argument, pointing out several past and present royals who've been forced to give up their careers in favour of official duties, or because the public scrutiny has become too much. 
Read more: Meghan Markle's sweet homage to Princess Diana
The most pressing example is Harry's own mother, the late Princess Diana, whose unwilling participation in a media maelstrom resulted in her tragic death. Harry's sister-in-law, the Duchess of Cambridge, has also been subjected to the insatiable paparazzi attention; a lawsuit involving topless photos of Catherine was only resolved earlier this month. 
Even Pippa Middleton, the sister of the Duchess, has found it difficult to maintain her career thanks to intense public scrutiny—and she's only on the outskirts of the royal family, not married to one of the princes. 
Ad. Article continues below.
Read more: Prince Harry, Meghan Markle can't keep their hands off each other
According to Wright, Markle might go the way of Grace Kelly, who had to give up her acting career when she became Princess of Monaco.
Markle, who was spotted attending the closing ceremony of the Invictus Games with her mother, could possibly be happy to continue her activism at Harry's side. But would she be willing to give up her successful acting career at the age of 36? Is it even fair to ask that of her, simply because she happened to fall in love with a royal? 
Ad. Article continues below.
Read more: Prince Harry and old pal Barack Obama reunited at Invictus Games
While there are undeniable perks to being a royal, do they truly outweigh the difficulties that come along with such a title? Now that his older brother has two children and a third on the way, Harry might be able to expect a bit more leniency with regards to his relationship. But if the delighted uproar that came with Markle and Harry's first public appearance is anything to go by, it's not going to be an easy path for them. 
What do you think of Wright's comments?