Prince Harry, Meghan Markle can't keep their hands off each other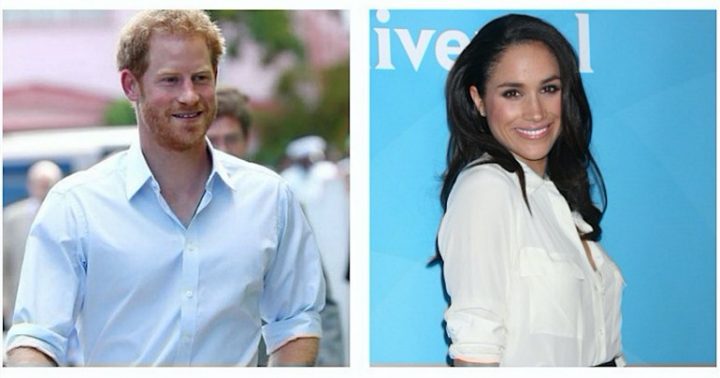 Those who thought the Invictus Games were going to be a whirlwind of Meghan Markle and Prince Harry sitting rows apart in quiet solidarity couldn't have been more wrong. The pair finally had their moment in the sun with their first official public debut as a couple, and they couldn't look more in love.
Both were dressed casually for the wheelchair tennis event, with Markle in light jeans and a white blouse, while Harry sported an official Invictus Games polo shirt. The pair appeared in high spirits as they smiled and giggled while holding hands.
Read more: Meghan Markle joins Prince Harry for first official royal event
The laughter didn't stop as Markle and Harry took their seats at the Invictus Games event, with the prince sharing a few private jokes that had his girlfriend in stitches.
Ad. Article continues below.
The world watched on as Harry gazed lovingly into his partner's eyes during the event, leaning over to whisper some quiet words in her ear.
Determined not to take too much attention away from the athletes at the event, Markle and Harry eventually settled into calm composure, watching the game unfold with interested expressions.
Ad. Article continues below.
Australia and New Zealand were competing in the action-packed tennis match, which has adapted rules that differ to that of traditional tennis. 
Read more: Prince Harry causes a stir on arrival at Invictus Games
According to People, the stepdaughter of one of the contestants was sitting behind the couple. 
"It was amazing, really amazing," Olivia Kornal, a 16-year-old Christchurch girl, says in the article. "They were watching the game and cheering on my stepdad. They kept laughing because the contestants know each other, so there was banter between them – they were laughing at that.
Ad. Article continues below.
"They were absolutely lovely. They asked me if I enjoyed the game and who I was cheering on." 
Read more: Meghan Markle's brother has some sage advice for Prince Harry
Now that the all-important public debut of their relationship is out of the way, we may be seeing more of the prince and his girlfriend together at the Invictus Games; Markle lives in Toronto, the event's host city. 
What do you think of this sweet couple outing?