Harry's girlfriend breaks silence on 'challenging' relationship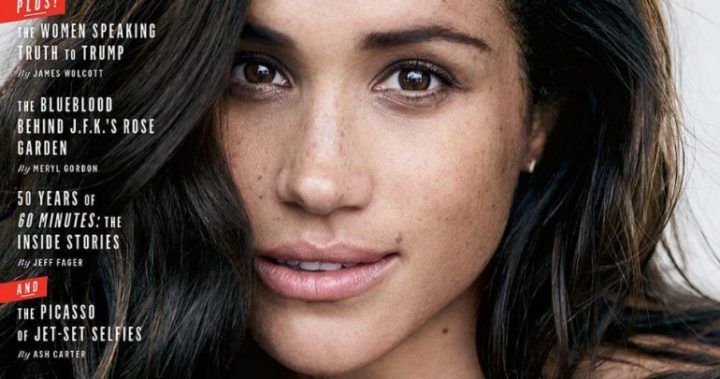 American actress Meghan Markle has spoken publicly for the first time about her relationship with one of the world's most eligible bachelors, Prince Harry.
Markle appeared on the cover of Vanity Fair's October issue and revealed that she and Harry dated for six months before the news broke of their relationship, adding that they are "two people who are really happy and in love".
"I can tell you that at the end of the day I think it's really simple," she said.
"We're two people who are really happy and in love. We were very quietly dating for about six months before it became news, and I was working during that whole time, and the only thing that changed was people's perception.
"Nothing about me changed. I'm still the same person that I am, and I've never defined myself by my relationship."
Ad. Article continues below.
The couple have recently returned from a romantic three-week holiday in Africa and it seems to have only strengthened their bond.
"It has its challenges, and it comes in waves — some days it can feel more challenging than others. And right out of the gate it was surprising the way things changed," she said.
Ad. Article continues below.
"But I still have this support system all around me, and, of course, my boyfriend's support."
She added: "We're a couple. We're in love. I'm sure there will be a time when we will have to come forward and present ourselves and have stories to tell, but I hope what people will understand is that this is our time. This is for us. It's part of what makes it so special, that it's just ours. But we're happy. Personally, I love a great love story."
Ad. Article continues below.
Speculation over an impending engagement has been rife from early on in their relationship after Harry took the unprecedented move of releasing a public statement in November 2016, asking the press and public to show his girlfriend some respect, saying she had been "subject to a wave of abuse and harassment".
It added: "Some of this has been very public — the smear on the front page of a national newspaper; the racial undertones of comment pieces; and the outright sexism and racism of social media trolls and web article comments."
It continued: "Prince Harry is worried about Ms Markle's safety and is deeply disappointed that he has not been able to protect her. It is not right that a few months into a relationship with him that Ms Markle should be subjected to such a storm.
"He knows commentators will say this is 'the price she has to pay' and that 'this is all part of the game'. He strongly disagrees. This is not a game — it is her life and his."
Ad. Article continues below.
Read more: Prince Harry keeps girlfriend Meghan Markle close-by
Markle's magazine cover story is thought to be a sign the Palace thoroughly approves of the relationship between the couple, who met in early 2016.
Markle lives in Toronto where she films her hit show Suits, with the pair regularly flying between London and Toronto to spend time together.
Read more: Prince Harry's girlfriend pens powerful story about abuse
Do you think Harry will propose to Meghan? Are you happy to see the young prince settled and in love?