Princess Mary and Prince Frederik take the kids on an adventure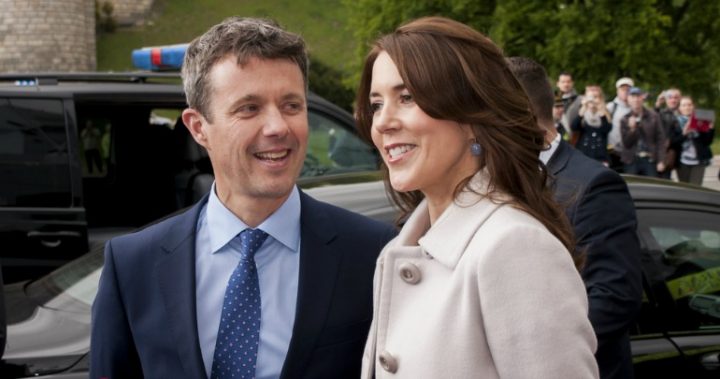 Our favourite Aussie princess has been laying low lately, but today the Danish Royal family posted an adorable picture of Princess Mary and Prince Frederik's four children. 
The caption, in Danish, explains that the couple have taken their children, Prince Christian, Princess Isabella, Prince Vincent, and Princess Josephine on an unofficial sail on the royal yacht to various places in Denmark. 
The lovely photo is taken from behind the children who are gazing out at the cliffs and the smooth blue sea – although their beautiful new border collie pup Grace is nowhere to be seen!
Read more: Princess Mary announces new addition to royal family
Ad. Article continues below.
"Today, the Crown Prince pair has taken an unofficial sail with the King Dannebrog to different places in Denmark together with their four children. Here, D.K.H. Prince Christian, Princess Isabella, Prince Vincent and Princess Josephine enter the 128 meter high cliffs at Møns Klint."
It's probably a good time to get the family out of the palace, after news outlets around the world reporting on Prince Frederik's father's public tantrum over his title.
Prince Henrik of Denmark has refused to be buried with his wife Queen Margrethe because he feels jilted at going through married life with the title "Prince Consort".
Although he is the husband of Queen Magrethe, he wants to be called a king, or at the very least a king consort rather than the usual "prince consort".
Ad. Article continues below.
Read more: Prince of Denmark throws epic tantrum over burial arrangements
The prince consort retired in 2016, renouncing his title altogether and choosing to spend most of his time at a private vineyard in France rather than living with his wife, though they have never formally separated and are officially living together.
In any case, it certainly sounds like a little summer holiday is in order for this gorgeous family!
Have you ever been sailing?