Judi Dench gets casual dressing just right in flattering green outfit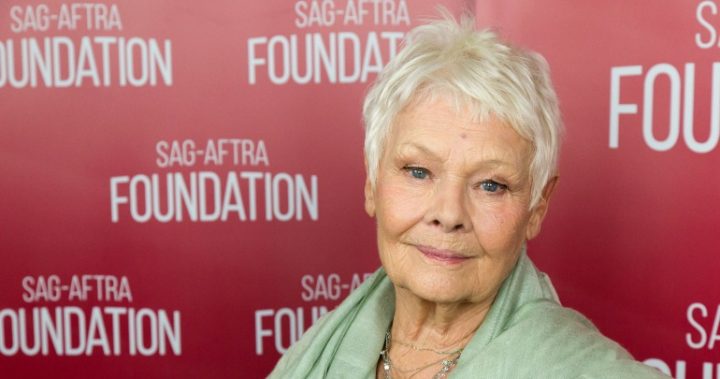 Judi Dench has become one of the most popular and well-known names in Hollywood thanks to her starring roles over the years.
And it seems she's done it again, as the actress was heaped with praise at a screening of her new film Victoria & Abdul this week.
The 82-year-old film legend stood out in a casual but flattering light-green outfit and matching scarf, as she opted for her usual laid-back style at the SAG-AFTRA Foundation Conversations screening in Los Angeles on Tuesday. Adding a pair of chunky boots to a loose linen top and casual trousers, the actress looked relaxed and cool.
Read more: Judi Dench does ethnic-inspired chic to perfection
SAG-AFTRA, short for the Screen Actors Guild‐American Federation of Television and Radio Artists, brings some of the biggest names on stage and screen up close and personal with fans in a question-and-answer setting. 
Ad. Article continues below.
Dench stopped for photos outside, before she stole the show by taking to the stage and speaking to the audience.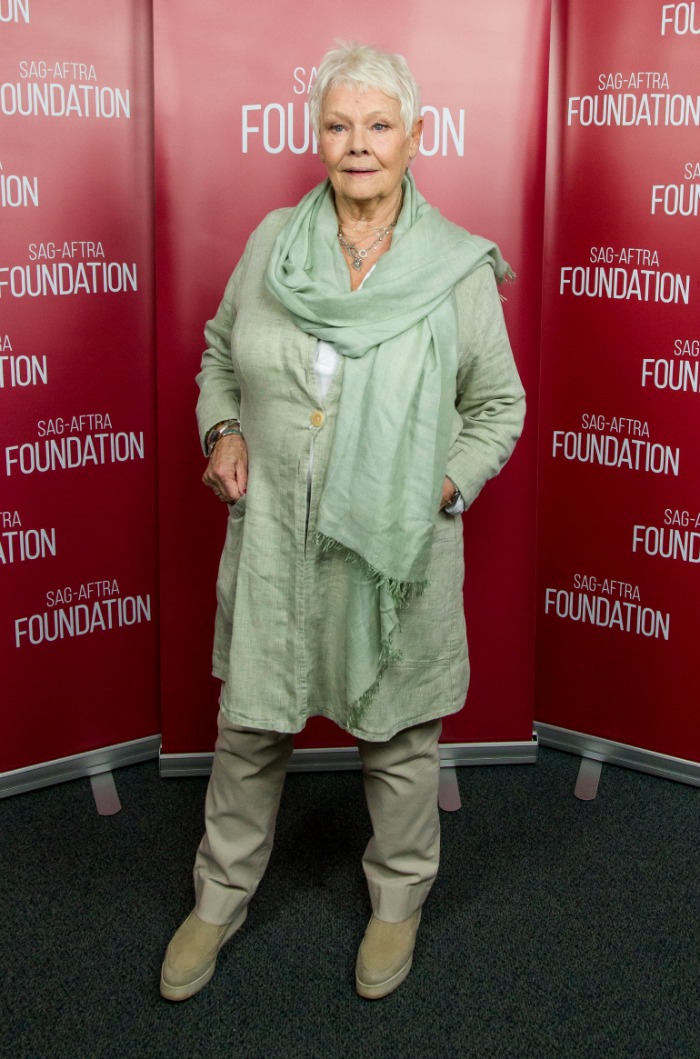 After watching the actress' latest starring turn, one fan wrote on Twitter: "Had a great day at #Sagaftrafoundation today. Viewing of Victoria and Abdul with Dame Judi Dench! Such a charming & talented star."
Ad. Article continues below.
While another added: "Dame Judi Dench deserves a second Oscar for her incredible work in #victoriaandabdul."
Victoria & Abdul tells the story of the unlikely friendship between Queen Victoria (Dench) and a young clerk, Abdul Karim (Ali Fazal), who becomes her teacher, spiritual advisor and close friend. Abdul travelled from India to present a ceremonial medal as part of the Queen's Golden Jubilee in 1887, before befriending the late Queen. The film explores the tensions arising in the Royal household and explore major social issues at the time.
Directed by Stephen Frears, it's based on journalist Shrabani Basu's book Victoria & Abdul: The True Story of the Queen's Closest Confidant.
Read more: New film reveals how an unlikely friendship changed Queen Victoria's life
It follows Dench's previous role in Mrs Brown in 1997, which saw her character Queen Victoria grow close to Scottish servant John Brown.
Speaking about the new film recently, Dench told The Australian: "I thought it just gave another huge insight into her life. The whole episode with John Brown was strange, but I thought it was totally understandable, which I believe that this relationship was, too. [Here was] somebody that she found, and she could just talk to him, and he talk to her, and she could ask questions and learn something."
Have you seen Victoria & Abdul yet? What did you think of Judie Dench's latest role?