Annabelle Falkholt's boyfriend shares emotional tribute after crash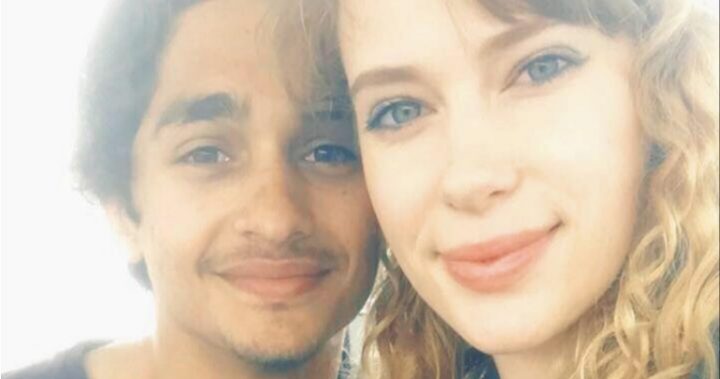 Annabelle Falkholt, the sister of Home and Away star Jessica Falkholt, died yesterday after a deadly Boxing Day car accident in New South Wales.
Both of Annabelle's parents had died in the car crash, along with Craig Whitall, who was driving the other vehicle involved.
She was pulled from the wreckage of the family car alive, but died of her injuries three days later in Sydney's Liverpool hospital.
The story has touched people all across Australia and now Annabelle's boyfriend has taken to social media to pay tribute to his girlfriend.
Read more: Home and Away's Jessica Falkholt fighting for life after deadly crash
Ad. Article continues below.
Jordan Brohier shared an emotional post shortly after Annabelle passed away.
"Today I lost the love of my life Annabelle. I've never met such a kind, gentle soul and this world is at such a loss without this beautiful angel," he wrote.
He explained how he'd known Annabelle for three years and that he was "thankful" for every moment he got to spend with her.
"She was the most amazing girl I've ever met, loved by everyone that came in contact with her. Even though I would of loved to have spent the rest of my life with her, I am happy that she is pain free and smiling down on all those who were lucky enough to have her in their lives."
Ad. Article continues below.
Read more: Sister of Home and Away star dies after horror car crash
Mr Brohier described the days after the accident as the "most painful thing he'd ever been through", and said that he was dreading the pain that will come with not being able to ever hold the love of his life in his arms again.
He continued: "I love you with all my heart bubba, I'm gonna miss you so much and I'm feel so shattered that I won't be able to spend the rest of my life laughing with you, having fun with you and making you smile."
He ended his tribute by warning people to take extra care when on the roads.
"Please everyone, be careful when you are on the roads. You may not think it but a car is a deadly weapon if your mind isn't 100% concentrating on what you are doing. Be mindful of what you are doing when behind the wheel and constantly be aware of others around you too."
Ad. Article continues below.
People flooded Mr Brohier's social media page with messages of support.
One person wrote: "Please accept my heartfelt sympathy with the passing of your loved ones, May their dear souls RIP."
Read more:  Driver involved in deadly Home & Away crash known as 'repeat offender'
Another comment read: "Beautiful tribute Jordan. I'm missing her parents (my friends). I was meant to have lunch with Viv today. Stay strong and you will stay in our prayers. RIP gorgeous Annabelle."
A third added: "I am so sorry for your loss. She is with her parents now. Prayers for Jess. Thinking of you and all family and friends. Heartbreaking."
Ad. Article continues below.
Annabelle's sister is still clinging to life and is believed to have undergone surgery for her injuries.
Her remaining family are by her side.
Do you have a message of support for Jordan and the families affected by this tragic accident?