Home and Away star 'still critical' just one day before family funeral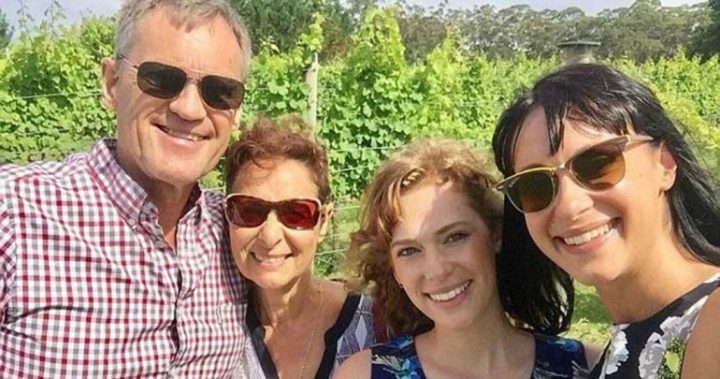 Home and Away actress Jessica Falkholt is still fighting for her life in hospital, just a day before the funeral of her parents and sister.
On Boxing Day, a deadly crash on the Princes Highway in New South Wales claimed the lives of Jessica's parents, Lars and Vivian, while her sister Annabelle, 21, passed away a few days later from her injuries. She was in Sydney's Liverpool hospital when her life support was switched off. The driver of the other car, 50-year-old Craig Whitall, also died at the scene.
Now, according to Daily Mail Australia, the 28-year-old remains in a critical condition and will miss the chance to say a final goodbye to her loved ones, as relatives gather on Wednesday for their funeral. 
The joint service will take place at St Mary's Catholic Church in Concord in Sydney's inner west. A funeral notice, published in the Sydney Morning Herald at the weekend, described Lars, Vivian and Annabelle as "dearly loved and cherished father, mother and sister to Jessica".
Read more: Annabelle Falkholt's boyfriend shares emotional tribute after crash
Ad. Article continues below.
"Much loved daughter, son-in-law and granddaughter to Salvatore and Maria Catena Ponticello (dec)," it went on. "Lars, Vivian and Annabelle will be deeply missed by Vivian's brother Paul Ponticello, his children Paul and Natalie, along with many relatives and friends both near and far. In Sweden, Lars leaves behind his brothers, sister and extended family."
The private ceremony will take place at 10.30am, and the family have asked for donations to Australian cancer charity Redkite in lieu of flowers.
Annabelle's boyfriend Jordan Brohier paid a moving tribute to his late girlfriend on social media. "Today I lost the love of my life Annabelle. I've never met such a kind, gentle soul and this world is at such a loss without this beautiful angel," he wrote.
He explained he'd known Annabelle for three years and said he was "thankful" for every moment he got to spend with her.
Ad. Article continues below.
"She was the most amazing girl I've ever met, loved by everyone that came in contact with her. Even though I would of loved to have spent the rest of my life with her, I am happy that she is pain free and smiling down on all those who were lucky enough to have her in their lives."
Read more: Sister of Home and Away star dies after horror car crash
Brohier described the days after the accident as the "most painful thing he'd ever been through", and said that he was dreading the pain that will come with not being able to ever hold the love of his life in his arms again.
He continued: "I love you with all my heart bubba, I'm gonna miss you so much and I'm feel so shattered that I won't be able to spend the rest of my life laughing with you, having fun with you and making you smile."
Read more: Home and Away star 'could be in coma for months' after horror crash
Ad. Article continues below.
Relatives of Jessica's previously claimed she has a "50-50 chance of survival". She's undergone surgery already, but still had swelling on her brain days after the crash. The actress' second cousin Cathy Randazzo told the Daily Telegraph the family have been keeping vigil by her bedside.
Her husband James added: "She may wake up and, if she does wake up, is she going to be a different person?"
Do you have a message for Jessica's family?