The 41-year-old cut a stunning figure in red for the engagement, wearing a fitted turtle neck sweater with a matching ankle-length skirt, neatly tied together with a black belt and black boots. She completed her look with a gorgeous camel-coloured coat, and hair worn loose.
Upon arrival, Catherine greeted an educator at the facility, asking how the centre was doing.
"Thank you for having me," she said.
"Is it busy for everybody, is everybody back in? There have been lots of illnesses going around," she said referring to the seasonal colds currently impacting families.
The Princess of Wales was told the nursery had an excellent turnout for the day before going off to engage with the children, playing in the sand pit table and sharing adorable moments with the kids.
Catherine went on to hear from parents about how Foxcubs has made a difference in their children's lives and shared with the educators the importance of the early years being formative years for the kids.
Catherine has dedicated the majority of her work to early childhood development and pregnancy. She is a patron of the Royal College of Obstetricians and Gynaecologists and has launched The Royal Foundation Centre for Early Learning which focuses on providing the best care from pregnancy to five years old.
The Princess' passion and love for children were evident during a recent visit to Royal Surrey County Hospital's maternity unit on Wednesday, October 5, where she was snapped snuggling a newborn baby.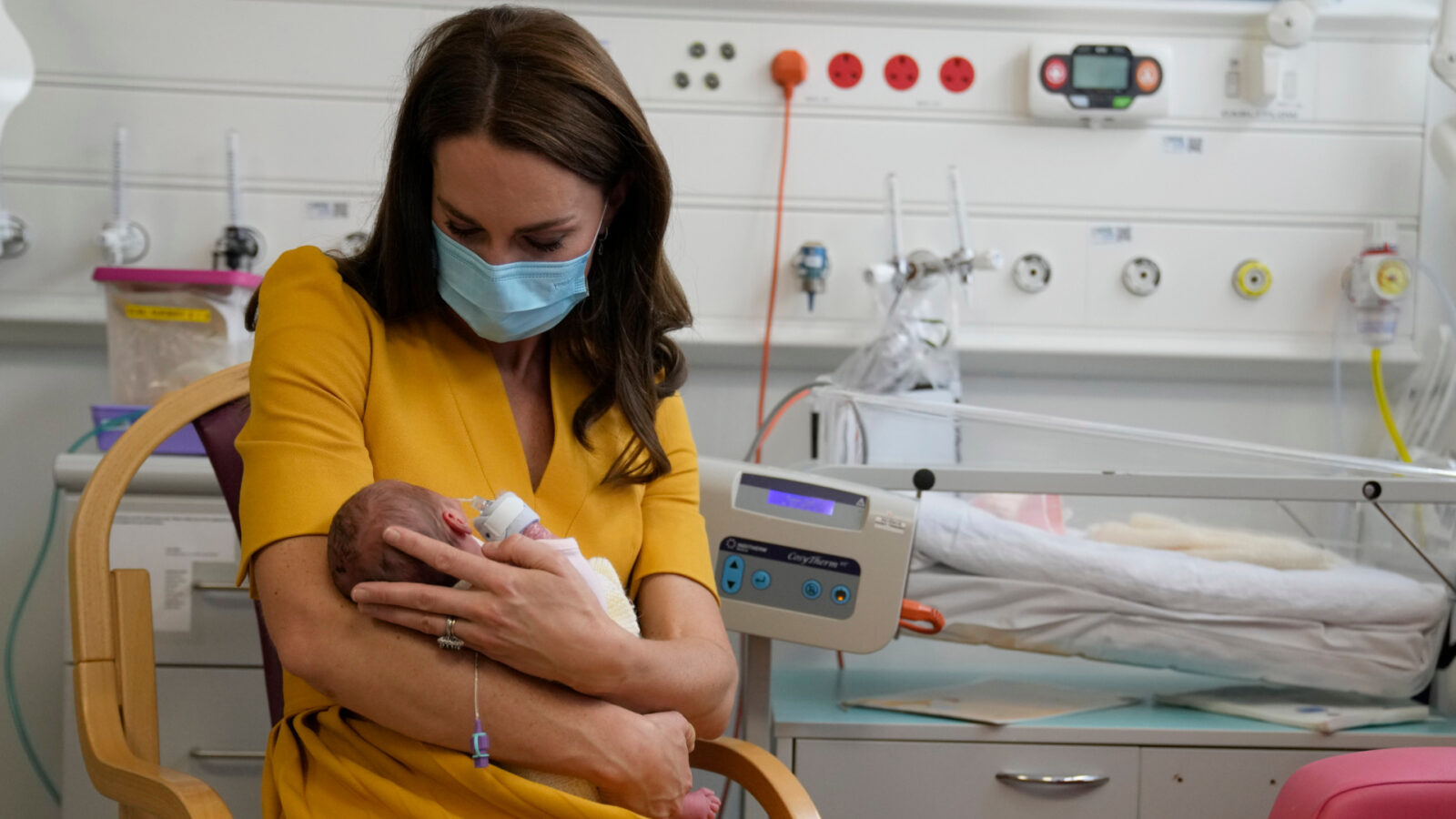 Catherine met with the maternity unit's Jasmin Team, who specialise in women's mental health and aims to help ease mothers through the post-partum period, and was shown around the hospital's Special Care Baby Unit which provides optimal neonatal care.
Taking to social media, the mother-of-three said it was great to see the efforts of the hospital and meet both patients and staff alike.
"It was lovely to meet some of the new mothers and their babies who are supported by such a brilliant team at the hospital," the post said.