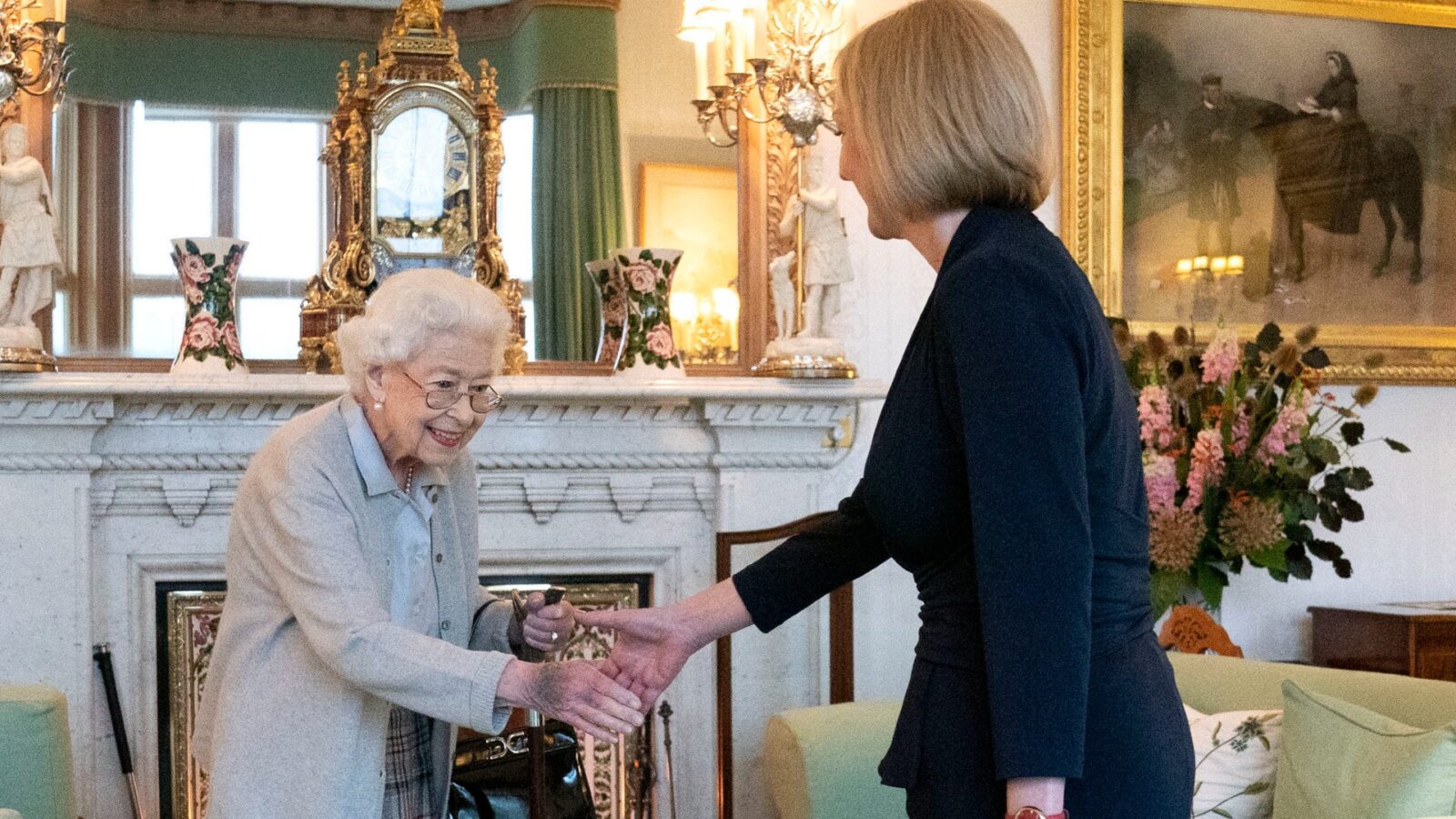 This sudden change in the Queen's schedule comes a day after the Her Majesty appointed Truss as Britain's new Prime Minister at Balmoral Castle in Scotland.
It was the first time in royal history that a Prime Minster has had to travel to Balmoral for an audience with the Queen, as traditionally they meet her at Buckingham Palace.
A Buckingham Palace spokesperson had previously stated that the Queen would leave Balmoral to welcome the new Prime Minister in either London or Windsor, but instead, a switch was made at the last minute to have Truss travel to Balmoral to have her meet the Queen instead.
Per the BBC, Buckingham Palace's decision is "likely to prompt concerns about the Queen's health and raise questions about her wellbeing in recent weeks. But it also shows the tenacious determination of the 96-year-old monarch to keep carrying out her constitutional duties as head of state, wherever she might be."
However, The Firm's attempt to ease the public's concern over the Queen's health failed as a photo shared by The Royal Family's official Twitter account showed the Queen with a "purple" hand that left many fans alarmed.
Since late last year, the Queen has been reportedly suffering from mobility problems, making it challenging for her to attend her usual in-person engagements.
After her Platinum Jubilee celebrations in early June, Queen Elizabeth II missed key events in her busy calendar, having other senior members of the royal family take her place for other in-person engagements.
While this isn't the first time the Queen has changed her schedule due to her health, it is the first virtual meeting she has missed.
Despite this, Her Majesty reportedly remains at Balmoral and has not visited hospital.