During the ceremony on Friday, the Lord Provost of Edinburgh presented the 93-year-old with the keys of the city.
"We, the Lord Provost and the members of the city of Edinburgh District Council, welcome your Majesty to the capital city of your ancient and hereditary kingdom of Scotland and offer for your gracious acceptance the keys of Your Majesty's good City of Edinburgh," the Lord said during the ceremony.
The Queen replied: "I return these keys, being perfectly convinced that they cannot be placed in better hands than those of the Lord Provost and Councillors of my good City of Edinburgh."
Read more: Tear-jerking haka and bagpipe mashup captured on camera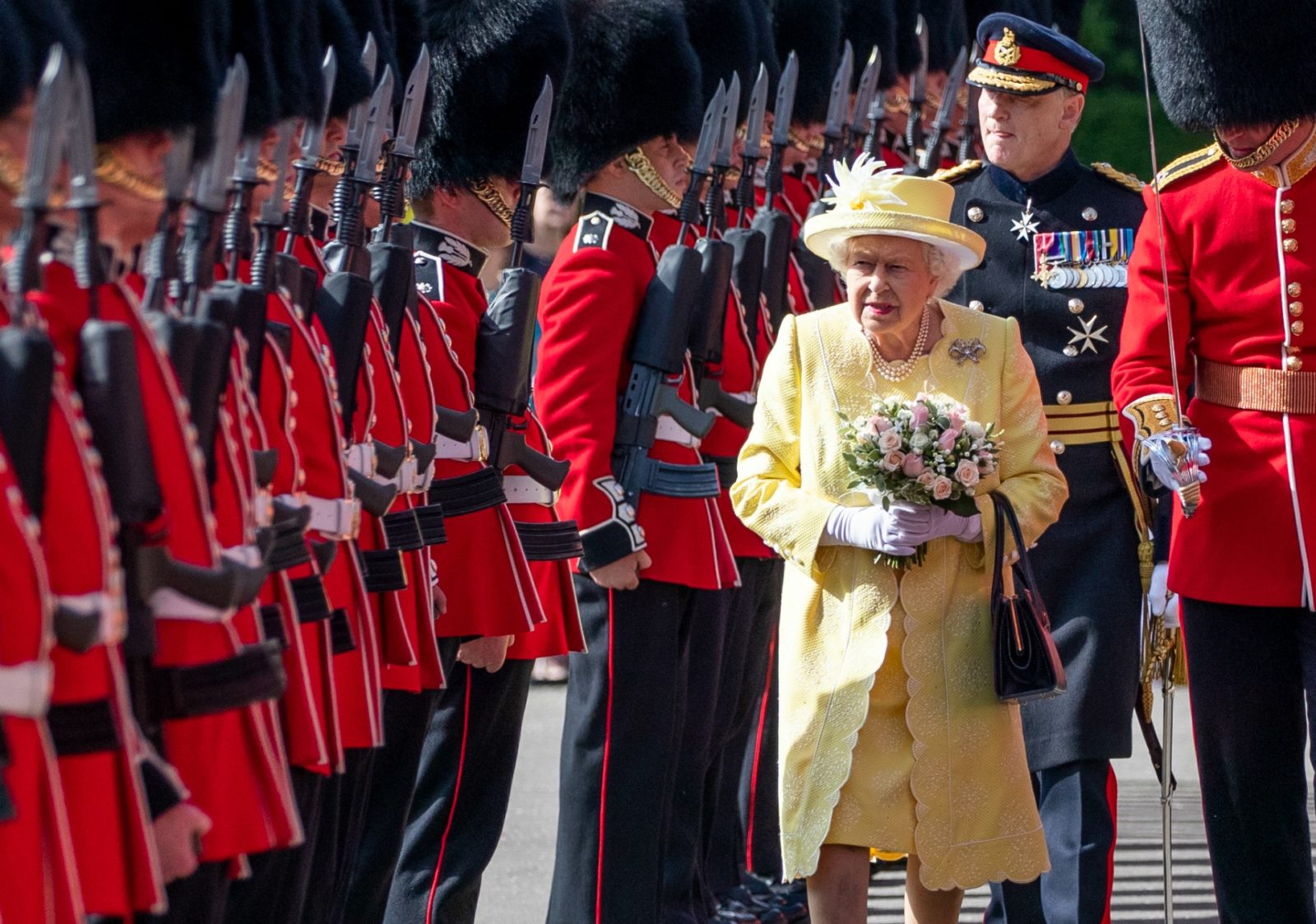 It's every inch the royal occasion, with the key itself presented to the Queen a cushion of red velvet, edged with gold braided fringe and with thistles embroidered at its four corners.
Meanwhile, more than 100 soldiers from F Coy Scots Guards in London performed their world-famous drill in front of the Palace of Holyrood – which included an incredible bagpipe performance.
A clip shared on Twitter earlier in the week showed the Scots Guards rehearsing for the special occasion.
It wasn't the only bagpipe performance the Queen enjoyed. She was photographed in sheer delight as she watched a moving performance by the North Lanarkshire Schools' Pipe Band.
The band – which made headlines earlier this year when they brought New York City's Grand Central Station to a standstill with a rousing rendition of 'Scotland the Brave' – impressed the Queen with a Medley of four songs.
These included 'Green Hills', 'Battles O'er', 'Scotland the Brave' and 'Rowan Tree'.
Queen Elizabeth opted for a bright yellow coat embroidered with white details and a matching yellow dress for the occasion. She accessorised with a matching hat, gloves and her signature pearl necklace.
Here she received a Gaelic welcome at the school and met staff and students, before learning more about the history of the area.
Are you a fan of the bagpipes? Have you ever been to Scotland?