The piece, the Hesse Diamond Jubilee brooch, had once belonged to Queen Victoria and is understood to have been gifted to Camilla by Queen Elizabeth following her marriage to her son, King Charles III, in 2005.
According to Harpers Bazaar, "the brooch features the number 60 in Slavonic characters, covered in diamonds, surrounded by a diamond heart with a sapphire at the top and two sapphire pendants."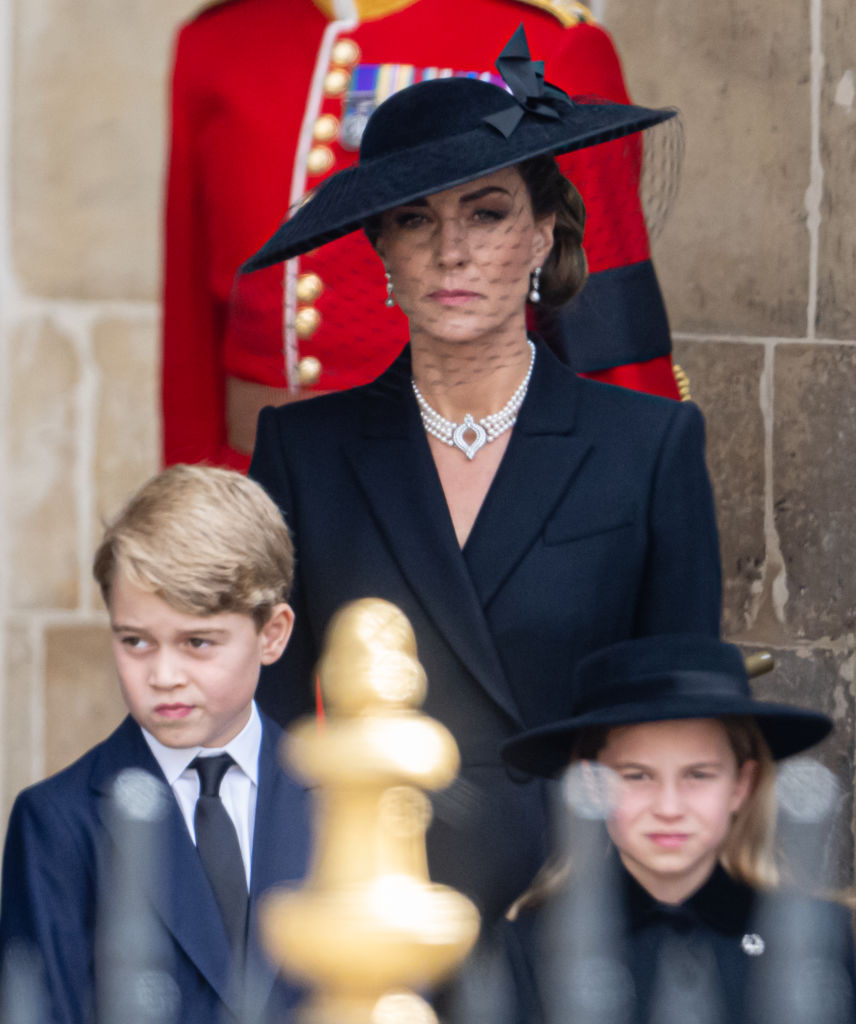 Meanwhile, Princess Kate, wife of Prince William, wore two pieces of sentimental jewellery that had once belonged to the Queen's personal collection.
The 40-year-old honoured her late grandmother-in-law by wearing the late Monarch's Bahrain pearl drop earrings and a striking four-strand pearl chocker.
Queen Elizabeth II had previously worn the choker in 1983 when she attended a state banquet in Bangladesh, while the dazzling earrings were a wedding present to the Queen in 1947.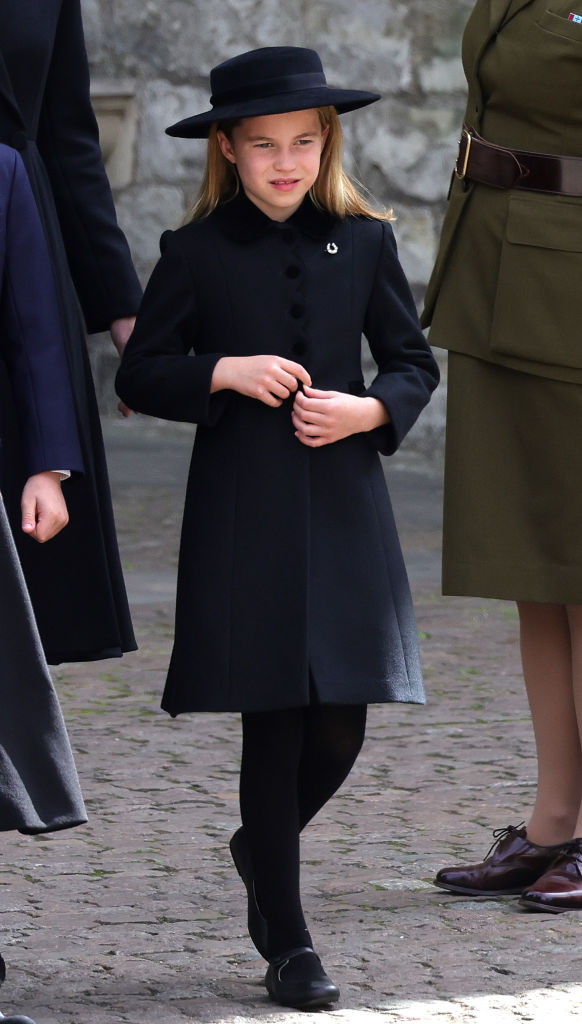 Arriving alongside her mother and the Queen Consort, was 7-year-old Princess Charlotte, who offset her mourning clothes by wearing a diamond horseshoe brooch pinned on the left side of her coat, to honour her great-grandmother who was a lover of horses.
As per People, the treasured piece of jewellery was a gift Charlotte had received from Her Majesty.
Since the Queen's passing, Camilla and Kate have both made several subtle nods to the late Monarch through their outfits.
On Thursday, September 15, while greeting mourners in Sandringham, Kate was spotted wearing pearl earrings that the Queen had previously worn to her 1977 Silver Jubilee celebrations.
Kate was seen wearing a similar three-strand pearl necklace that Queen Elizabeth II wore when she attended the funeral of her husband Prince Philip, who passed away in 2021.
Camilla was also previously seen paying a subtle tribute to her late mother-in-law when she attended a Service of Prayer and Reflection for the life of the Queen at Llandaff Cathedral in Wales.
For the service, the Queen Consort wore Her Majesty's Welsh Guards leek brooch, a piece that was regularly seen worn by the Queen throughout her reign.
Prior to that, for Queen Elizabeth II's Service of Thanksgiving in St Giles Cathedral, Scotland, Camilla had donned a diamond thistle brooch to honour the Queen.