This wasn't the only open display of affection noted by audiences on their recent trip to Wales, with the couple sharing some light and loving banter at each other's expense.
The Duke and Duchess of Cambridge recently embarked on a trip to Wales where the couple intended to learn more about the significance of the country's agricultural industry to rural communities and how local communities are focusing their efforts on helping young children.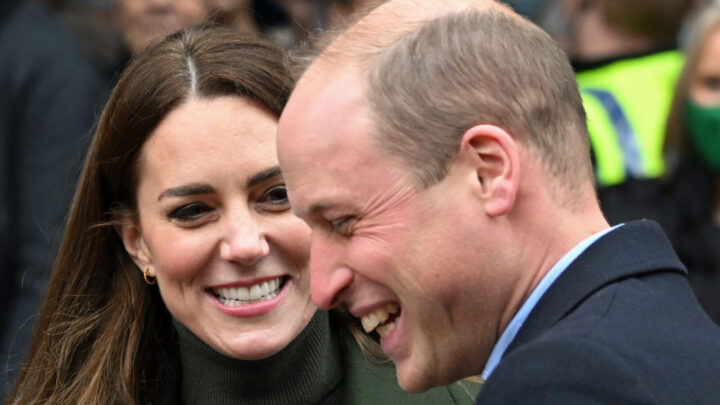 During their trip, the couple visited a community based youth centre where they enjoyed a game of pool and shared some rather hilarious banter over each-other's baking abilities.
"Do not judge my cooking, this could go horribly wrong. It's not Bake Off. Where's Mary (Berry) when you need her?" William said before Kate came over to inspect his baking, pointing out the thinnest of his cakes in a subtle jab at her husband's efforts.
Poor William didn't try to rebut his wife's comedic observation, gracefully conceding, "that one is a little bit skinny. They are probably all a little bit skinny."
The couple were also pictured smiling and laughing with each other as they ventured around Wales before visiting a Welsh farm in Abergavenny called Pant Farm where they enjoyed the company of some rather lovable goats.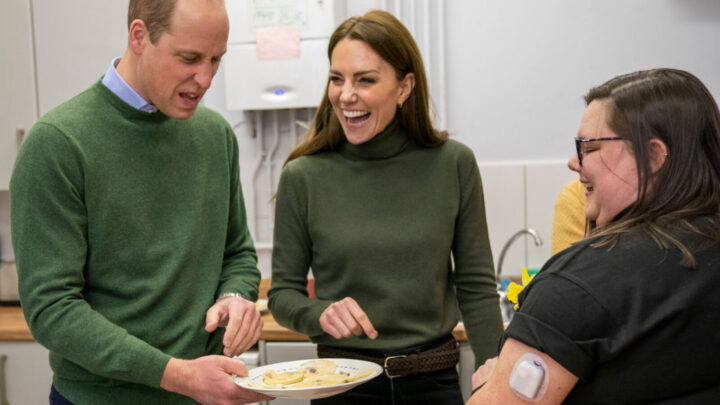 During their visit, the couple shared their efforts to get their three children involved in farming, highlighting the couple's genuine appreciation for agricultural labour and their united parenting front.
The Duke and Duchess met at the University of Saint Andrews in Scotland in September 2001. The couple dated for around 10 years before marrying  in 2011 as the world watched on in awe of their incredible love story.
The couple has since given birth to three beautiful children, Prince George, 8, Princess Charlotte, 6, and Prince Louis, 3.