"And, of course, the royal family have always been welcome visitors here in Australia and they would be again."
Albanese had also extended the invitation to the Wales' three children, George, 9, Charlotte, 7, and Louis, 4, saying he "would hope that if they visit they would bring their children with them."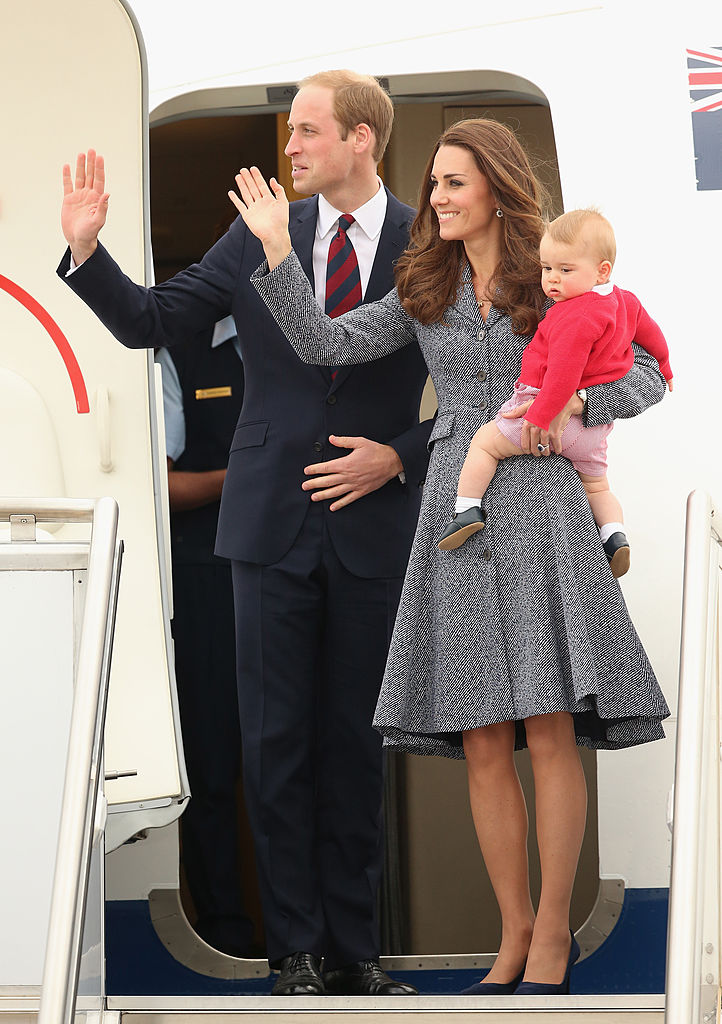 If plans push through for the Prince and Princess of Wales' Australian tour next year, it would be the first time that royals holding the prestigious title have visited the country since Charles and Diana first came in 1983.
It would also mark the first time William and Kate have visited since 2014 with then-infant George, who was nicknamed the "republican slayer" after his adorable appearance won over the hearts of the people.
News of the royal's potential visit to Australia comes as the debate rages as to whether or not the country should become a republic have emerged.
Former Prime Minister Julia Gillard has weighed in on the topic, saying she has always believed the passing of the Queen would stir up the debate.
"I always thought that when the Queen did leave us that it would cause a period of reflection," Gillard told the ABC.
"The things that people want to do to honour the Queen, our prime minister being at the funeral on Monday, all of those things need to be worked through and then I think we can have a measured steady discussion, which I think will ultimately take us in the direction of a republic."
However, recent data published by Roy Morgan following the death of the Queen shows that the majority of Australians still want to remain a monarchy.
The poll by the independent researcher found that 60 per cent of Australians are in support of remaining a Monarchy, up 5 per cent since the last poll on the matter in November 2012, while support for a Republic dropped 5 per cent to 40 per cent.
The increasing support comes after King Charles III's ascension to the throne following the death of his mother.