Scheduled to take place on December 15, this year's concert aims to "celebrate the joy that human connection can bring" and will honour the late Queen's service by reflecting on the values that she maintained throughout her historic reign.
Joining Catherine, are members of the Royal family, charity staff, frontline workers, and military personnel who will be recognised for their "selfless efforts" for their country and aims to highlight their compassion, empathy and support for others.
"These principles are shared and personified by the inspirational guests who have been invited to the Abbey from across the U.K. in recognition of their tireless efforts to help and care for those around them," the palace said.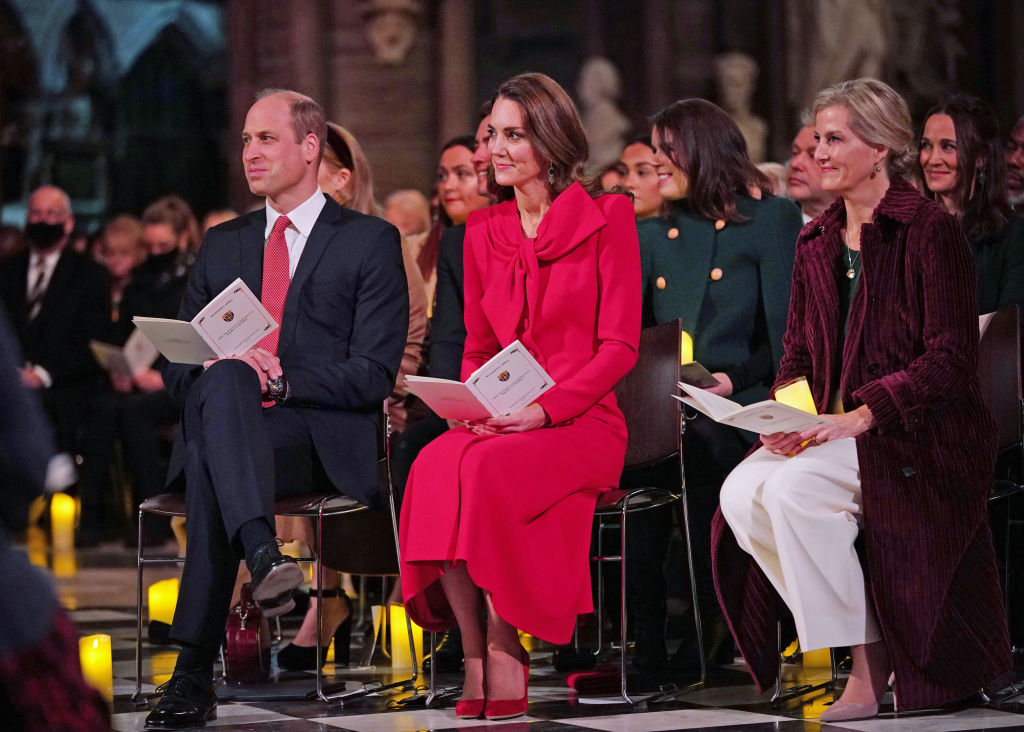 Kate will be organising this year's event with the support of the Royal Foundation and will incorporate both modern and traditional elements. The Abbey will once again be adorned with twinkling lights and Christmas decor, and the voices of the Abbey Choir will echo the church, while other performances are also set to take place.
For those unable to attend in person, ITV will broadcast the concert as a special on Christmas Eve.
Last year, the Princess of Wales hosted her first Christmas concert at the Abbey, choosing the theme "Together at Christmas" to celebrate those who stepped up to support their communities throughout the pandemic.
Kate spoke to the crowds, welcoming them to the carols, saying: "The Covid-19 pandemic has presented us all with countless and previously unimaginable challenges. We have lost loved ones, seen our frontline workers placed under immeasurable pressure, and we have experienced heart-wrenching isolation from those we hold most dear."
"Alongside this, we have seen how communities have come together to support those most in need. And through our separation from others, we have been reminded just how powerful human connection is to us all.
"Just how much we need one another. And how loving and feeling a sense of belonging to one another can provide comfort in tough times. The importance of simply being together.
"This carol service is our small way of recognising the inspiring contribution so many of you have made. Thank you."
Her Christmas concert was a complete success, with the highlight of the evening being a surprise performance she gave. As Kate made her very first public performance on the piano, playing For Those Who Can't Be Here with Scottish singer Tom Walker for the carols event.
People reported that Kate had found great solace and "comfort" in playing the piano, particularly during the pandemic, as she used to play as a child.
"Music was very important to the Duchess during the lockdowns … She also recognises the powerful way in which music brings people together — especially during difficult times. For these reasons, she was keen to be part of Tom's performance in this way," a royal source told the publication.