Months prior to the Queen's death, Alcott was one of the few Australians who spoke to Her Majesty, having had the opportunity to meet the late Monarch via a video call ahead of her Platinum Jubliee Celebrations.
Alcott shared that his brief chat with the Queen was "very special" for him and his family, and admitted he was rendered speechless when he received the call from the Australian government inviting him to the funeral.
"'Yeah, definitely pretty humbled to have been here and lucky to have that opportunity, obviously so close to when she passed away," he said.
During the call, the Queen showed off her cheeky sense of humour and remarked on how "splendid" it was to be able to chat with the recipients despite the vast distance.
Recalling the video chat on The Morning Show, Alcott dished on the momentous visit with the 96-year-old Monarch.
"She was lovely," he said.
"I threw a couple of jokes out there, they landed!
"I think the headline over in the UK was 'Australian Of The Year makes the Queen laugh', so that was cool.
"The Palace said afterwards that it was one of the best chats she's had in a few years."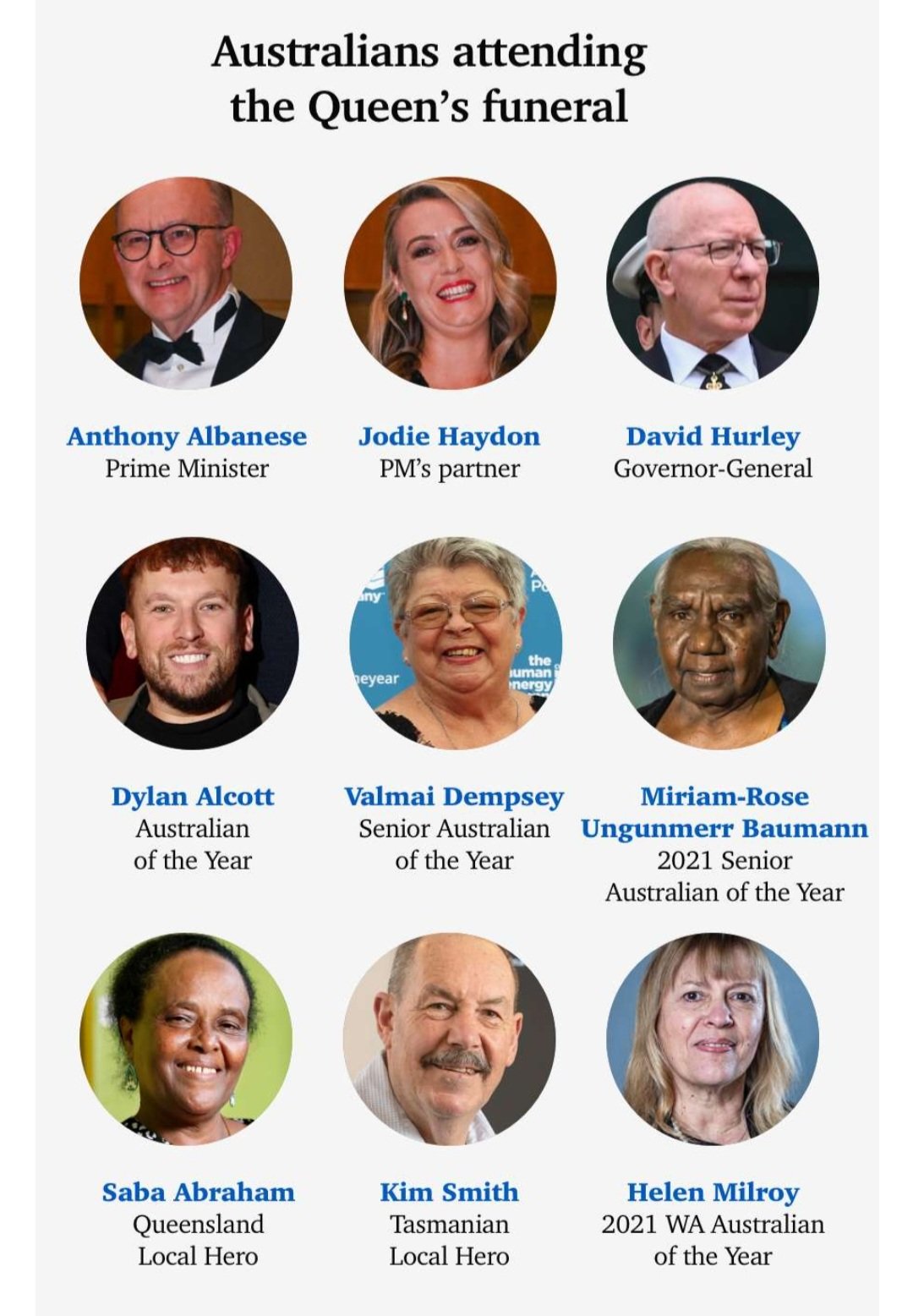 The 2022 Australian of the year was joined by fellow Senior Australian of the Year recipient Val Dempsey alongside several other "everyday Australians" who made their way to London to bid farewell to Britain's longest-reigning Monarch.
Alcott along with world leaders and dignitaries joined the Royal Family to bid farewell to Queen Elizabeth II on Monday, September 19, at Westminster Abbey.
Following her funeral service, the Queen's coffin was led through a procession down the streets of London making its way to St George's Chapel in Windsor Castle where she will be laid to rest alongside her husband, Prince Philip.