Now in a recent interview with Stellar Magazine, Brooke has opened up about how her family is coping following such a devastating loss.
"As a family, we've always stuck together. We've always had each other's backs. We're going okay,"  she said.
"Obviously, I miss him and think about him every second, that's never going to change.
"I think we just learn to accept life, that this is our life now, and do the best by him and make him proud and be positive and enjoy everything. You don't know what's going to happen.
"Today would have been dad's 54th birthday – happy birthday dad," he said.
"And I thought instead of being sad or posting a story in black and white with a big caption with things that are quite obvious, I'm going to do what dad would have wanted me to do which is be happy and do things that make me happy.
"I've already gone to the gym, but I want to do three things that me and dad used to do together all the time. First one being Maccas [McDonald's]. We'd either get Maccas for lunch or dinner, but at some stage today we'll get Maccas because we loved Maccas.
"Second thing is dad's favourite TV show was Two and a Half Men, but it had to be the episodes with Charlie Sheen. He loved Charlie Sheen and loved Two and a Half Men, so I'll watch an episode of that.
"Thirdly, roulette. Roulette is on par for me and dad with poker and we just loved cheering on a 23 for a spin. So we'll go downstairs and see if we can hit a 23. Happy birthday dad."
 

View this post on Instagram

 
Brooke also took to Instagram with a throwback picture alongside her father.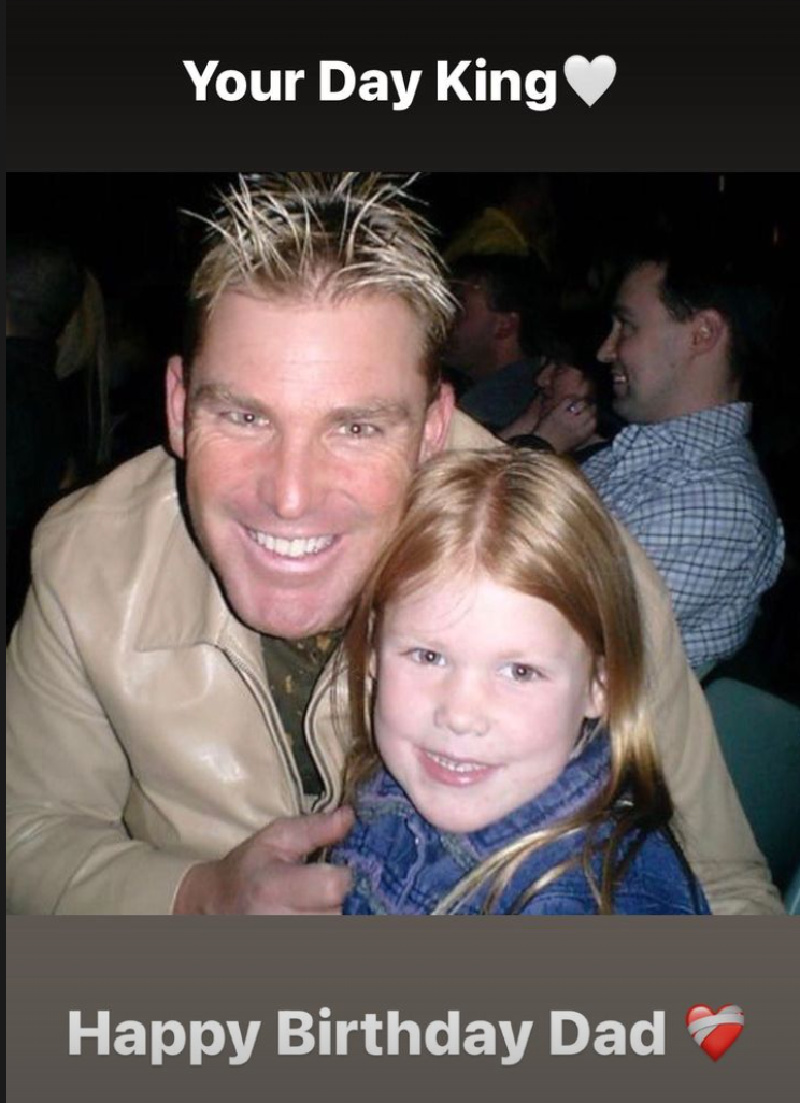 Youngest daughter, Summer, also took to social media to honour her late father, sharing her own throwback picture alongside a moving message conveying how much she misses her dad.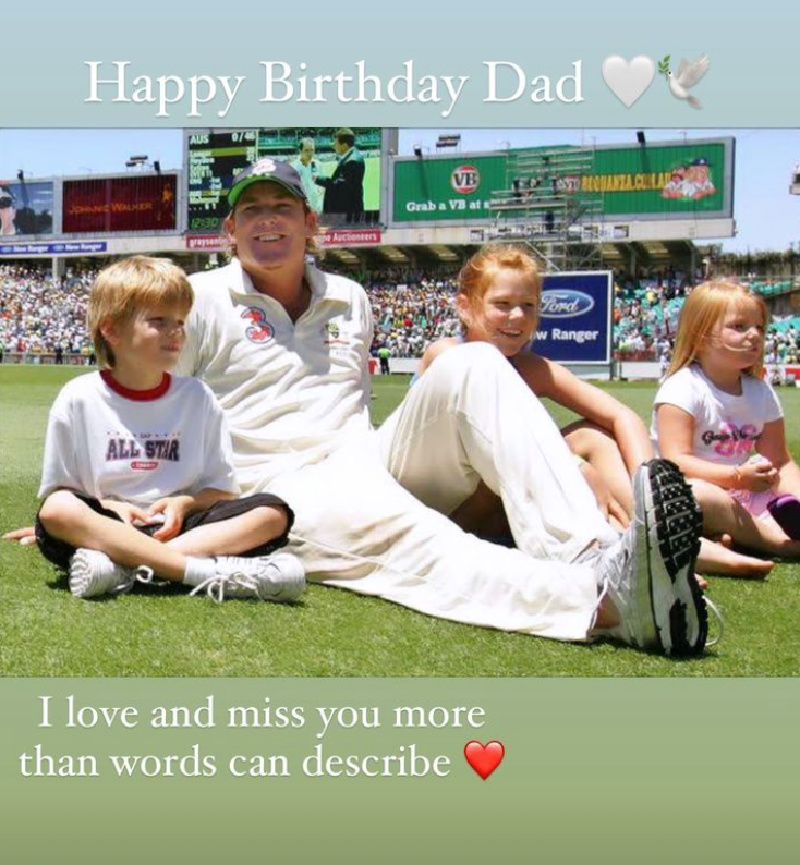 Source: Instagram/ @summerwarne.