With her silver hair piled up to a worn-in bun atop her head and a simple black ribbon headband, Mirren's makeup took centre stage. Bold black eyeliner, swiped under her eyes, Mirren's style was simple, but packed a punch.
She wore edgy earrings – diamanté bars, with a black stainless circle – and her feet were adorned with chunky-platform, black, cage heels, and black toenail polish. All makeup and nail products used to create Mirren's look were taken from the L'Oréal Spring Summer 2022 collection.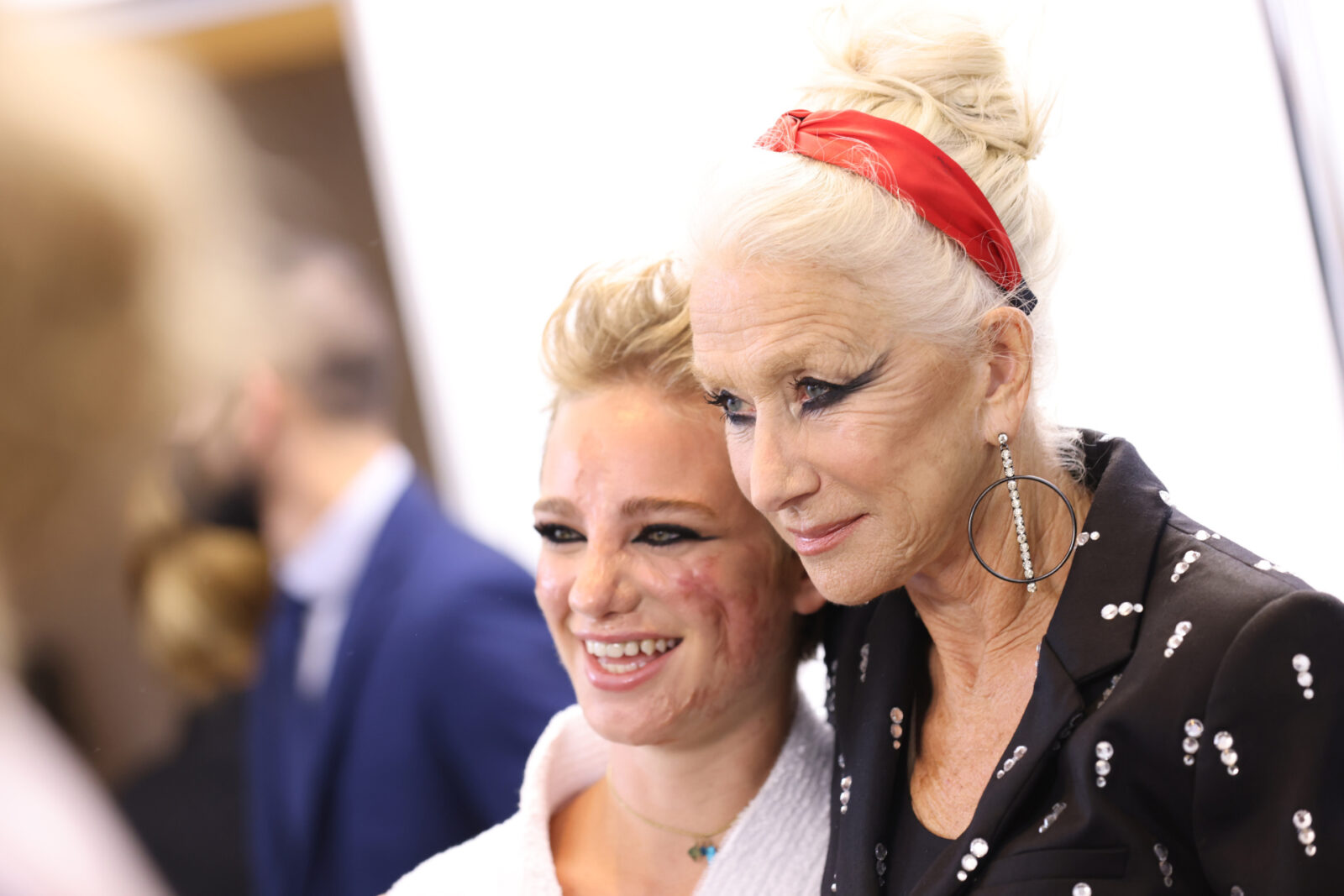 Mirren is a spokesperson for the brand, and alongside the other spokespeople, including Johnny Depp's former partner Amber Heard, singer Camila Cabello, and  Mirren took to the runway in honour of the Stand Up Against Street Harassment campaign.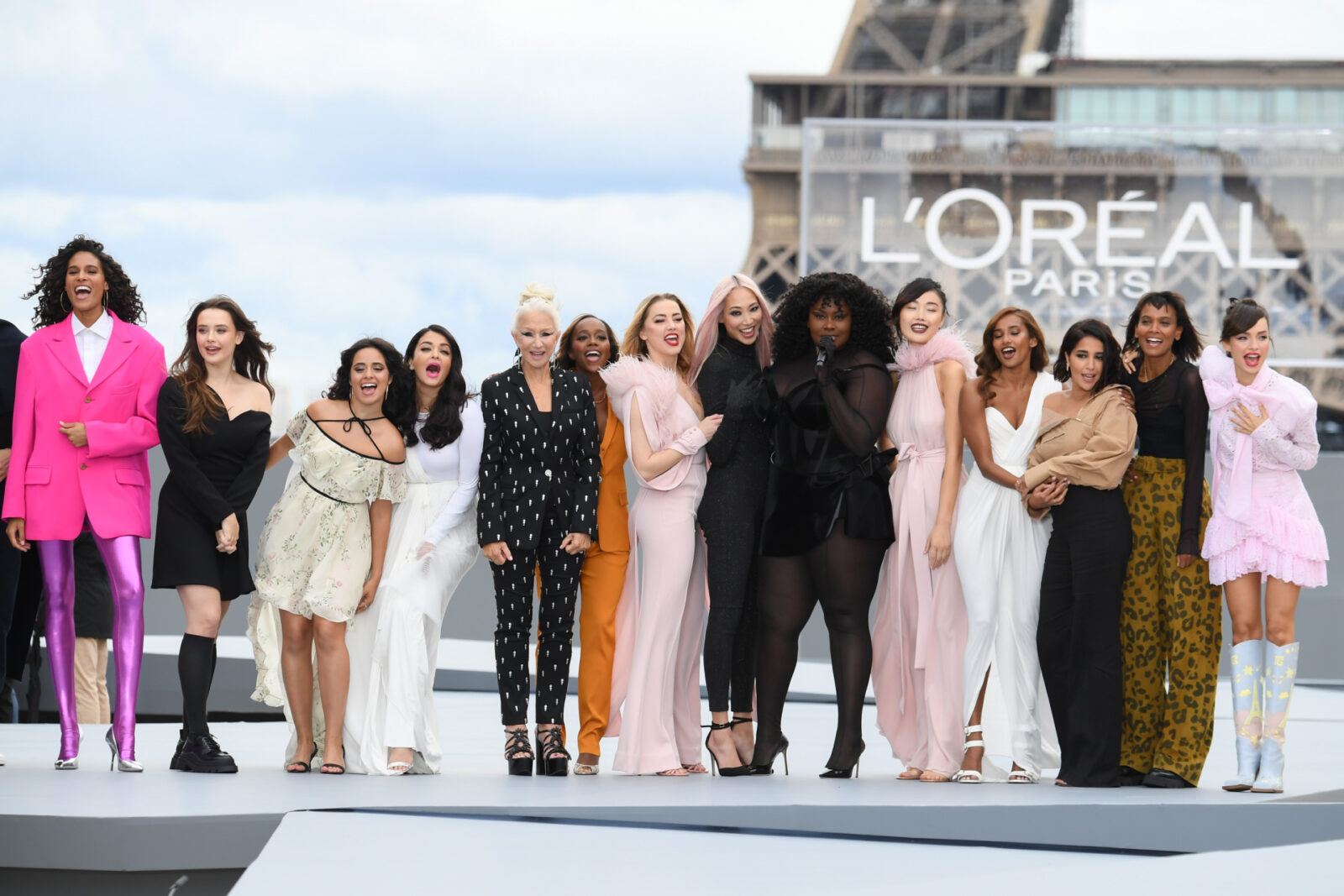 Earlier on Sunday, October 3, on her way to the fashion show, the Dame made her way to the show in a gorgeous printed maxi skirt, and a white button-up blouse, hidden by a beige jacket, and a rust orange crocheted handbag with a matching headband.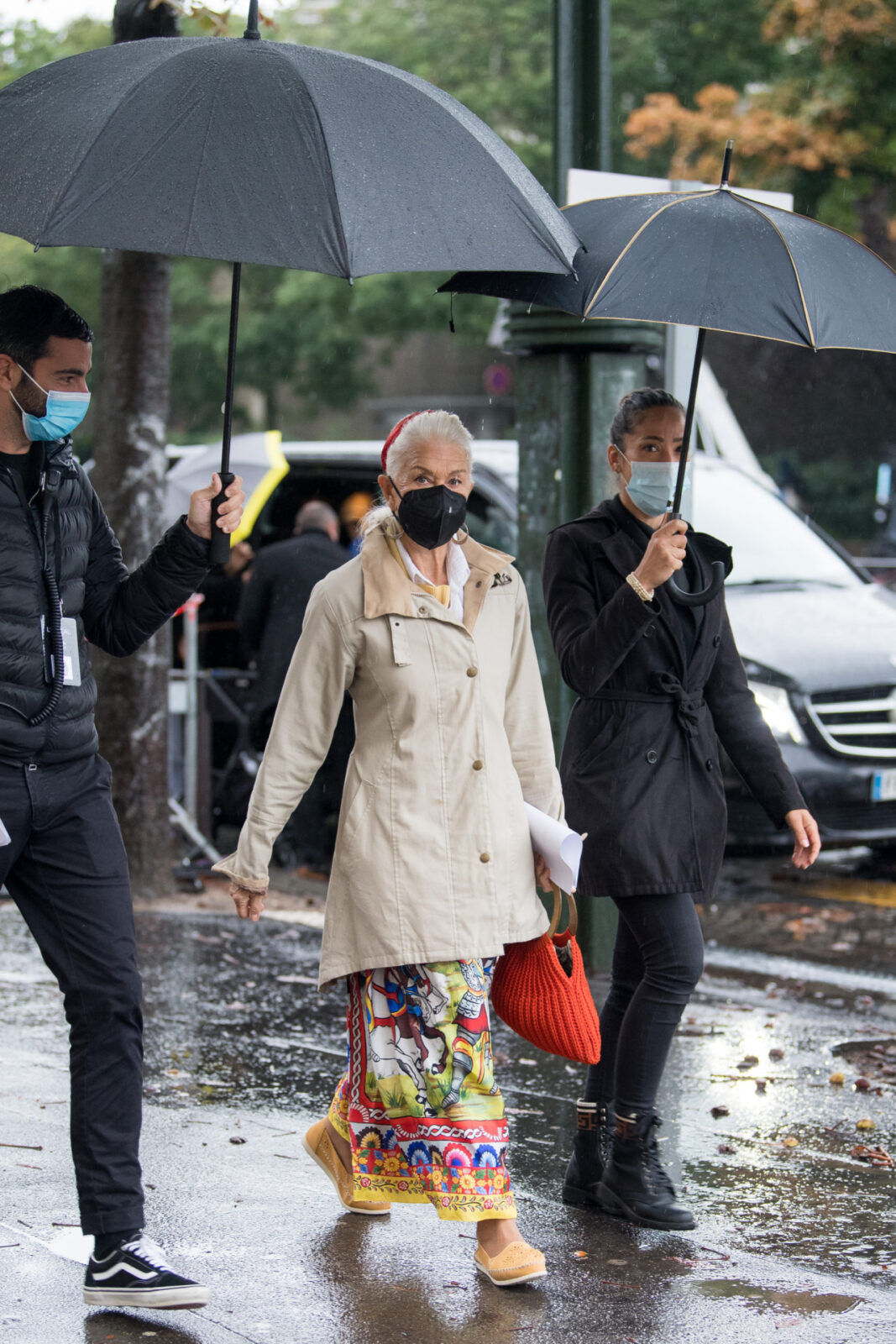 Additionally, Mirren rocked a large black mask and mustard yellow espadrilles, as she made her way through the wet Parisian streets with a young man holding an umbrella over her.