She wore her hair in a side-parted low ponytail with minimal makeup, besides a light pink lip and black mascara. Helen accessorised with statement gold leaf-shaped earrings and grey heels.
A day earlier, Helen attended a screening of The Duke in a lovely ladylike outfit. She showed up in a full-sleeve pastel yellow cardigan paired with a light pink three-quarter length skirt. Her hair was pulled back this time with a turquoise bandana.
The bright colours reflected her stunning glow, and she paired this outfit with gold hoop earrings and her familiar light pink lippy. She tied this all together by opting for a hot pink pointed heel that contrasted perfectly with her skirt and makeup choice.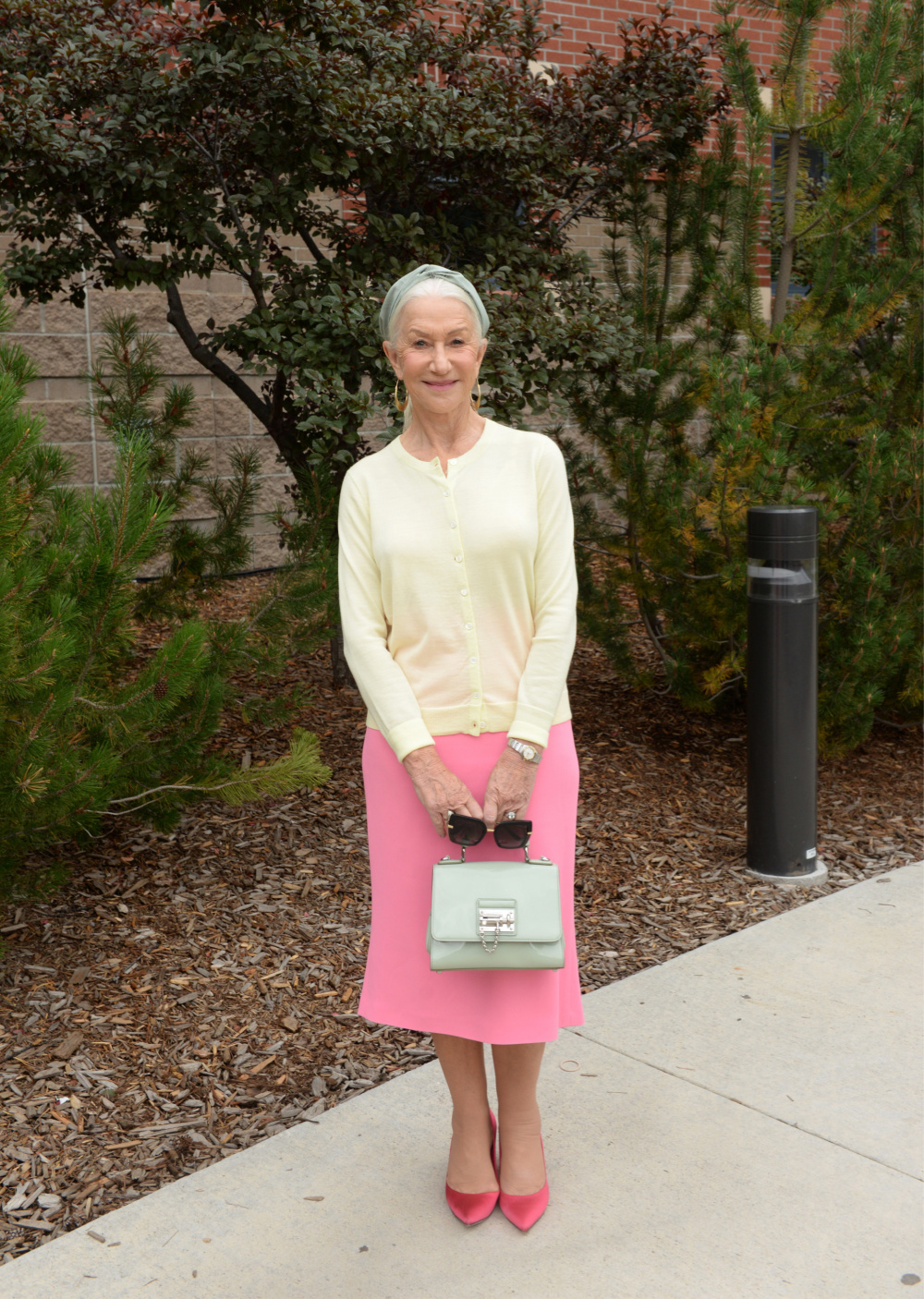 The English actress has been attending many events in the past week, all across the world. From showing off a Dolce & Gabbana ball gown at a Venice fashion show, to an extravagant green sequin dress at the premier of Madres Paralelas; Helen always steps out in show-stopping outfits.
See more of Helen's stunning outfits here.