Hackford, meanwhile, looked dapper in a blue tuxedo and velvet shoes.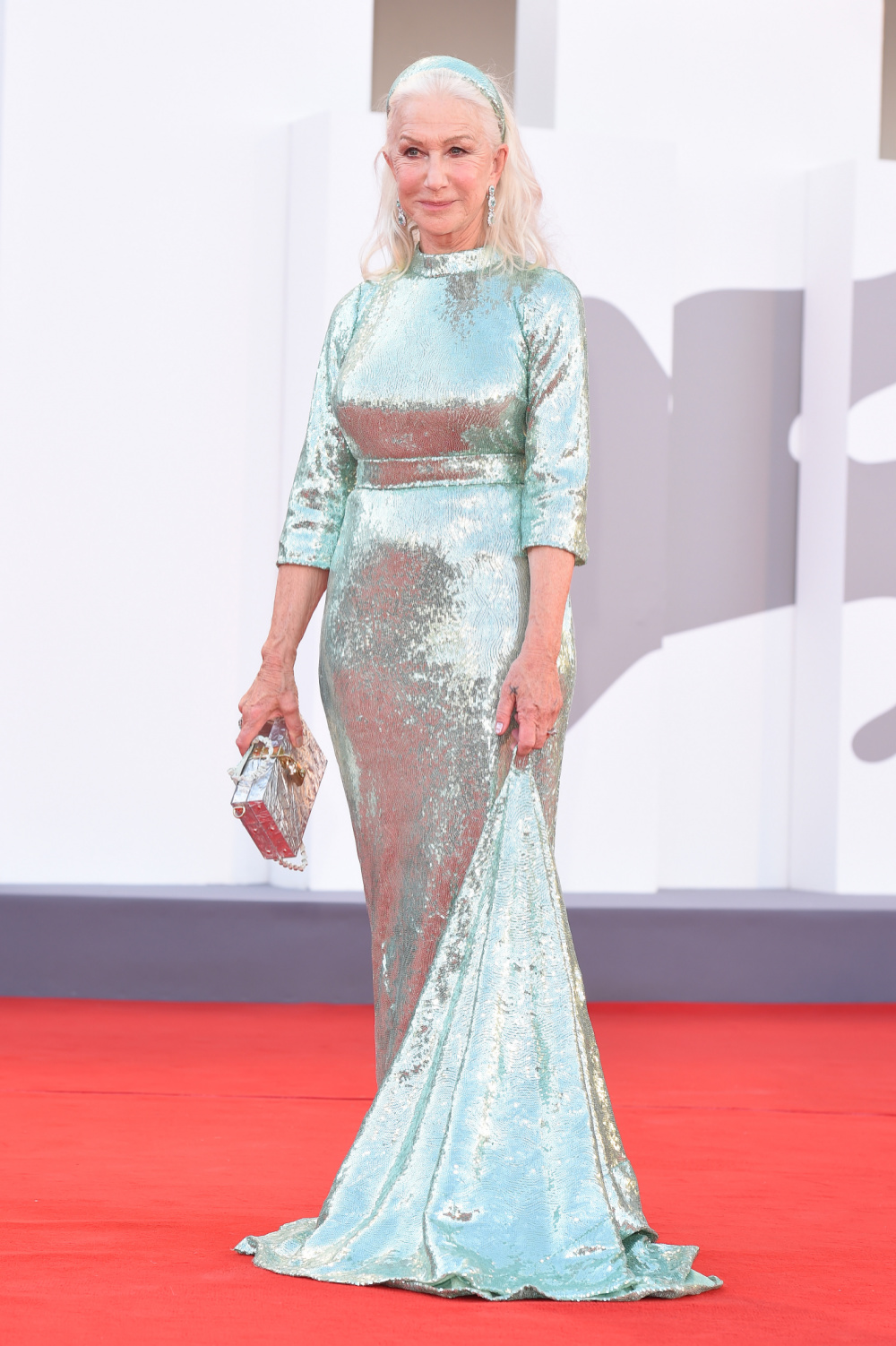 Helen's outfit has already generated a flurry of attention in the media with some news outlets appearing shocked that woman in her 70s could look so stylish. The Daily Mail wrote that Helen "belied her age in the cinched, form-fitting dress" while The Mirror called her "ageless".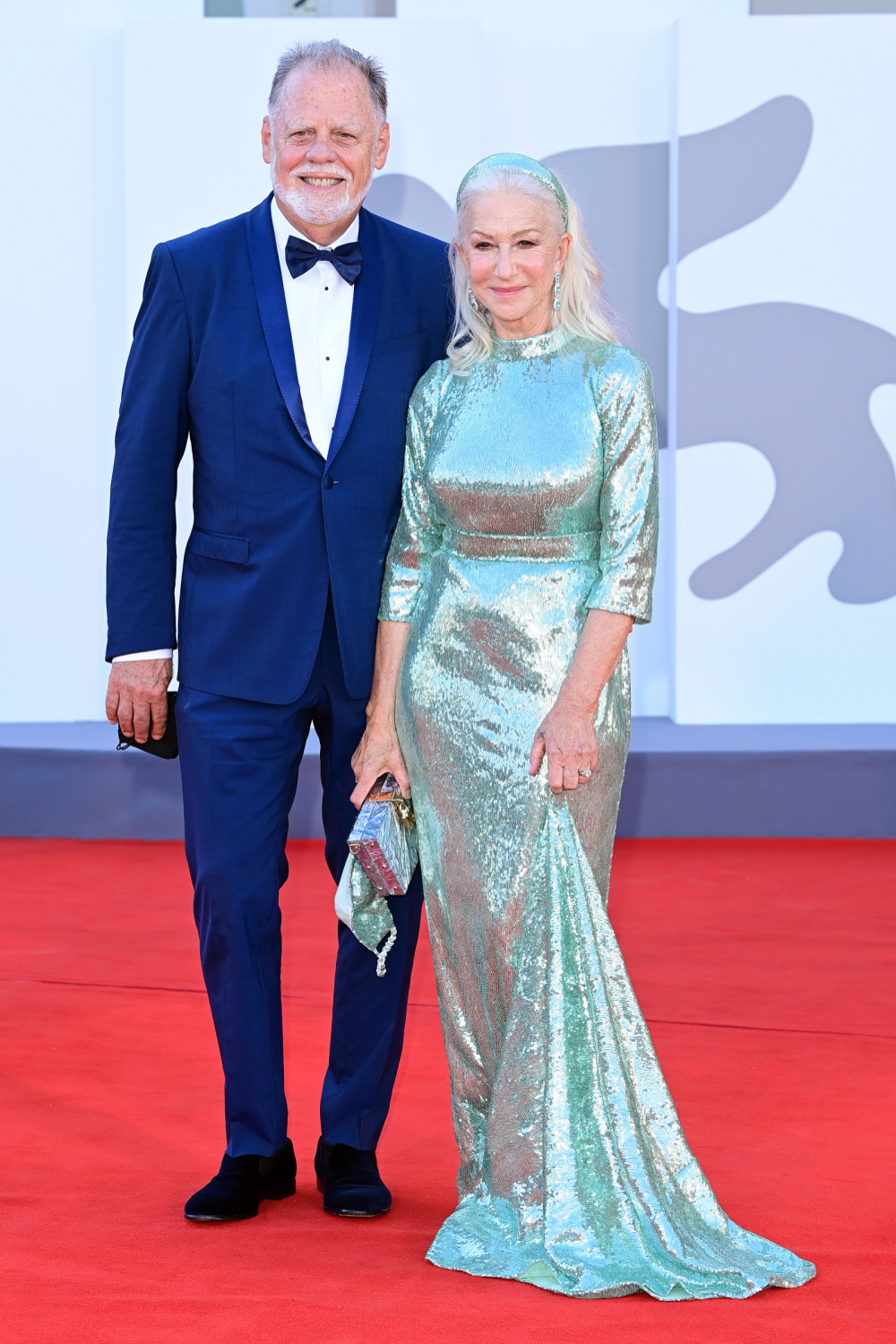 It's the third show-stopping outfit Helen has worn in Venice this week. The 76-year-old actress earlier attended the Dolce & Gabbana Alta Moda show. For the star-studded event, the English actress opted for a silver sequin dress, which featured three-quarter sleeves and cinched in at the waist. She coordinated the ensemble with black strappy heels, silver dangling earrings and a Dolce & Gabbana bag. Helen wore her grey locks slicked back and opted for a of red lippy to finish off the look.
A day earlier, the actress wowed crowds in a beautiful Dolce & Gabbana ball gown, which featured an embellished bodice over a see-through, mesh three-quarter sleeved blouse and a stunning full-blown skirt. She wore her hair pushed back off her face and accessorised with gold statement earrings and a matching clutch.
After the event, Helen uploaded a full-length pic of her outfit to Instagram, with the caption: "I had a strange and wonderful dream last night. I dreamt I was in Piazza San Marco in Venice, dressed like a member of the Contarini Family, and before me appeared many beautiful goddesses dressed in heavenly clothes, as a rainbow and lightening appeared and thunder rolled, and as the vision disappeared a beautiful rain began to fall and then the following happened!"
 

View this post on Instagram

 
Earlier that day she shared a fabulous video to her Instagram page, showing herself twirling for the camera in a glamorous 1960s-inspired black gown. You can see the video here.