Youthful Helen Mirren is leading lady in striking burgundy dress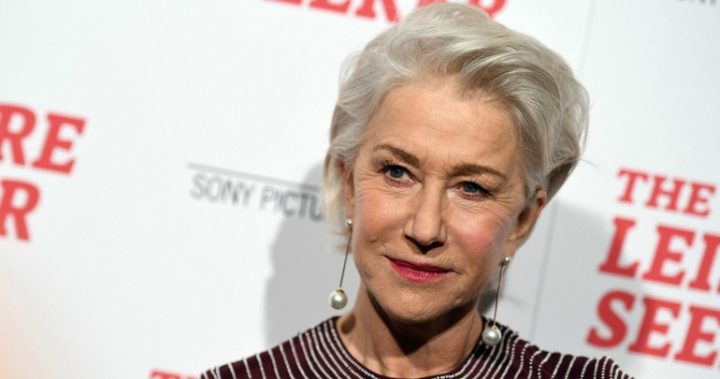 Helen Mirren has had a busy week at awards shows and public parties, but it doesn't appear to have tired her at all.
The actress, 72, looked glowing and showed off a natural, youthful complexion as she joined stars at the New York screening of her new movie The Leisure Seeker.
Wearing a floor-length burgundy dress with silver striped embroidery, the star stole the show on the red carpet and proved herself quite the leading lady off camera too. With minimal make-up, Mirren shone out with the elegant look.
The actress, who plays Ella Spencer in the movie, added long pearl earrings and a gold clutch bag, showing off her winning style as she posed for photos. She was joined there by her co-star Donald Sutherland, director Paolo Virzi and Michael Barker.
Mirren is known to embrace a more natural look, and speaking after becoming the spokesperson for L'Oreal previously, she insisted she had asked for "minimal retouching" in her campaign images.
Ad. Article continues below.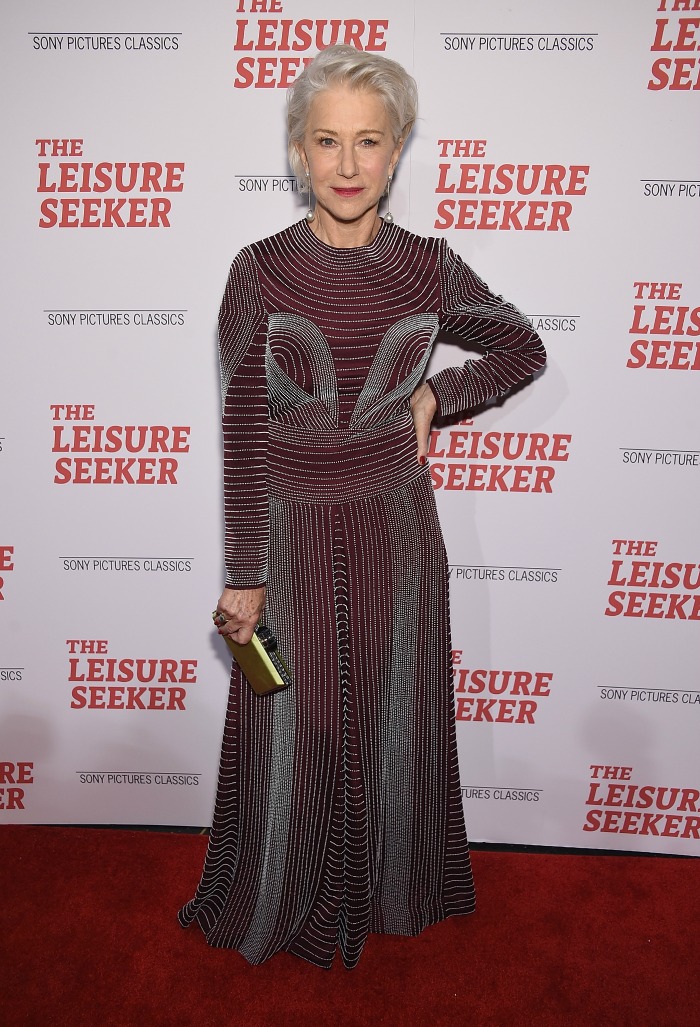 "In all honesty. I don't think I said: 'Absolutely no retouching'. I said: 'Minimal – the absolute least we can do.' Because sometimes a hair is sticking up or there's a shadow.
"But I did not want that overly smooth face that's hardly recognisable. I've been retouched in movie posters and I look at it and go: 'Well, it's all very well, I look kind of great, but, it's not me at all. It's some construct up there'."
Ad. Article continues below.
An important message about how you see Starts at 60 on Facebook
Meanwhile, it comes after an embarrassing blunder at the Golden globes earlier this week saw a camera operator appear to mistake Mirren for Judi Dench. A camera panned to Mirren as Dench's name was read aloud for her nomination for 'Best Actress in a Motion Picture'. And the real kicker? Dench wasn't even in the crowd, having decided to skip the ceremony. Both Dench and Mirren were nominees in the category. 
Read more: Golden Globes blunder sees Helen Mirren mistaken for Judi Dench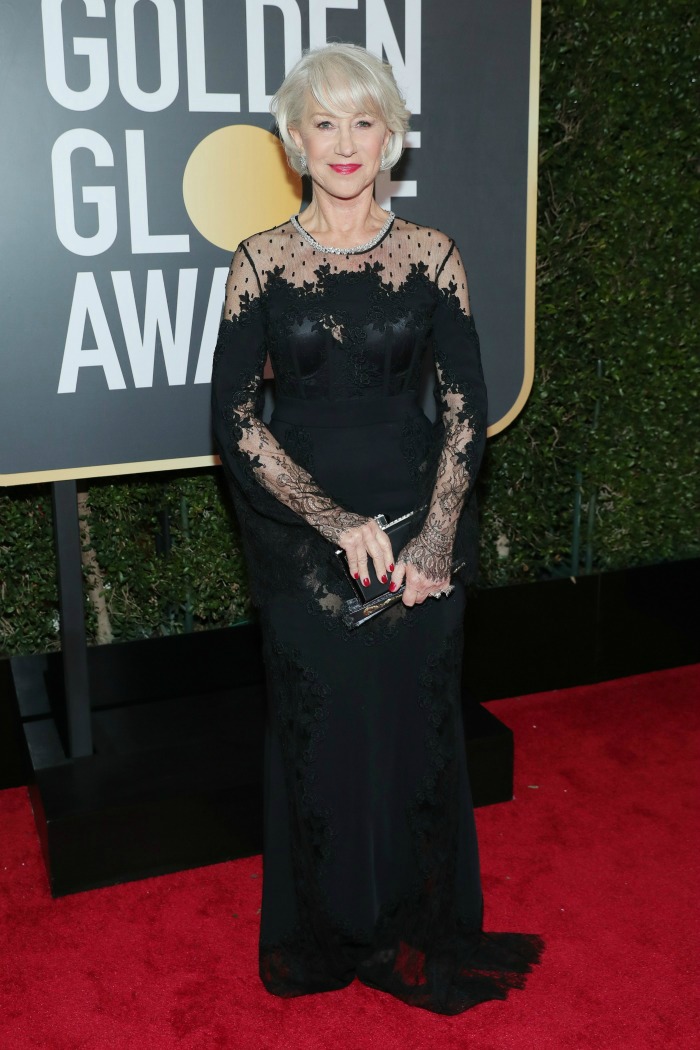 Despite the mistake, Mirren continued to rock on in a daring sheer-panelled dress that showed off her figure. The daring dress clung to her frame and ended with floral patterned sleeves, with a similar pattern across her chest. 
Ad. Article continues below.
Read more: Helen Mirren radiates glamour in lavish layers of white
This year's Golden Globes ceremony stood out with the #MeToo movement front and centre. Social media channels were ablaze as woman after woman used her acceptance speech to herald woman's rights and equality around the world.
Just days later, Mirren stunned once again in a gorgeous layered white dress in Los Angeles. She completed her look with a simple black clutch, black bow belt and diamond earrings.
The Leisure Seeker follows the story of couple enjoying one last hurrah on a spontaneous road trip from Boston to Ernest Hemingway House in Florida before the husband's (Sutherland) Alzheimer's wipes his memory completely. The movie has received mixed reviews from critics, who snubbed the script, but praised both Mirren and Sutherland's performances.
Ad. Article continues below.
Mirren was nominated for a Golden Globe for her role in the film and told The Hollywood Reporter the story's touching theme of love through sickness and health had her hooked. "It was a beautiful script about ordinary people getting through life and finding a way toward the end of life," she said. "Above all it's a love story. So there were many reasons why I really, really wanted to be a part of it."
You can now find all our latest news in our News Junkies Club – Australia here.
Do you like Helen Mirren's outfit on her latest outing?