Helen Mirren radiates glamour in lavish layers of white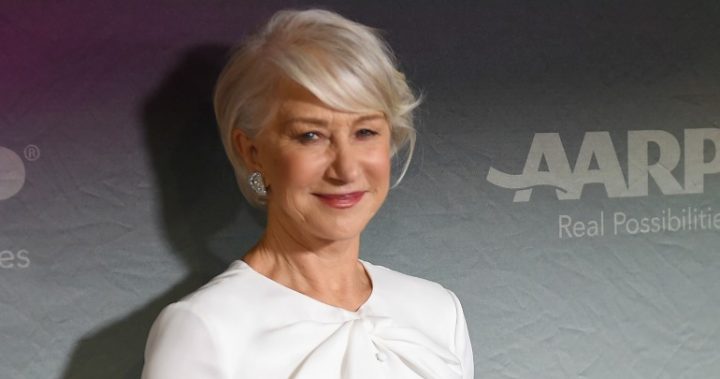 Helen Mirren is no stranger to a knock out look on the red carpet and the Hollywood favourite has done it again, stepping out in a gorgeous layered from in Los Angeles. Mirren attended the premier of her new movie The Leisure Seeker with co-star Donald Sutherland.
The pair cosied up on the red carpet together with Sutherland rugging up against the cold with a giant puffer vest under his suit jacket.
Mirren, meanwhile, braved the chilly weather in a white button-up dress with layers of white from the waist down.
She completed her look with a simple black clutch, black bow belt and diamond earrings.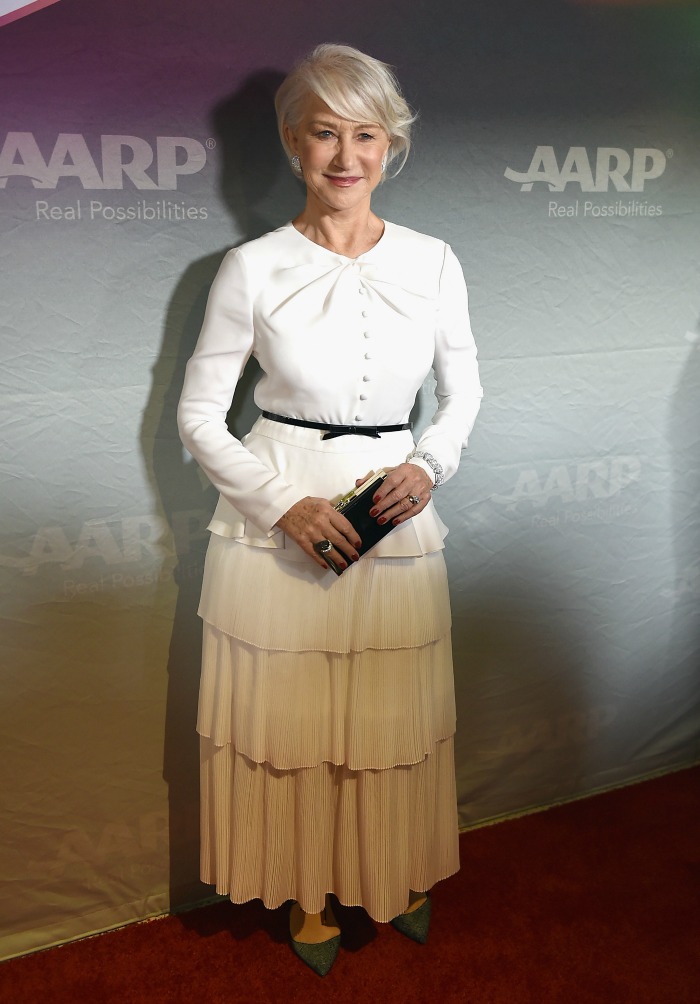 The Leisure Seeker follows the story of couple enjoying one last hurrah on a spontaneous road trip from Boston to Ernest Hemingway House in Florida before the husband's (Sutherland) Alzheimer's wipes his memory completely. The movie has received mixed reviews from critics, who snubbed the script, but praised both Mirren and Sutherland's performances.
Mirren was nominated for a Golden Globe for her role in the film and told The Hollywood Reporter the story's touching theme of love through sickness and health had her hooked. "It was a beautiful script about ordinary people getting through life and finding a way toward the end of life," she said. "Above all it's a love story. So there were many reasons why I really, really wanted to be a part of it."
Ad. Article continues below.
The British actress stunned on the Globes red carpet on Sunday night, stealing the limelight in a daring black dress. The satin gown featured strategically placed panels of lace down the front and a sheer neckline.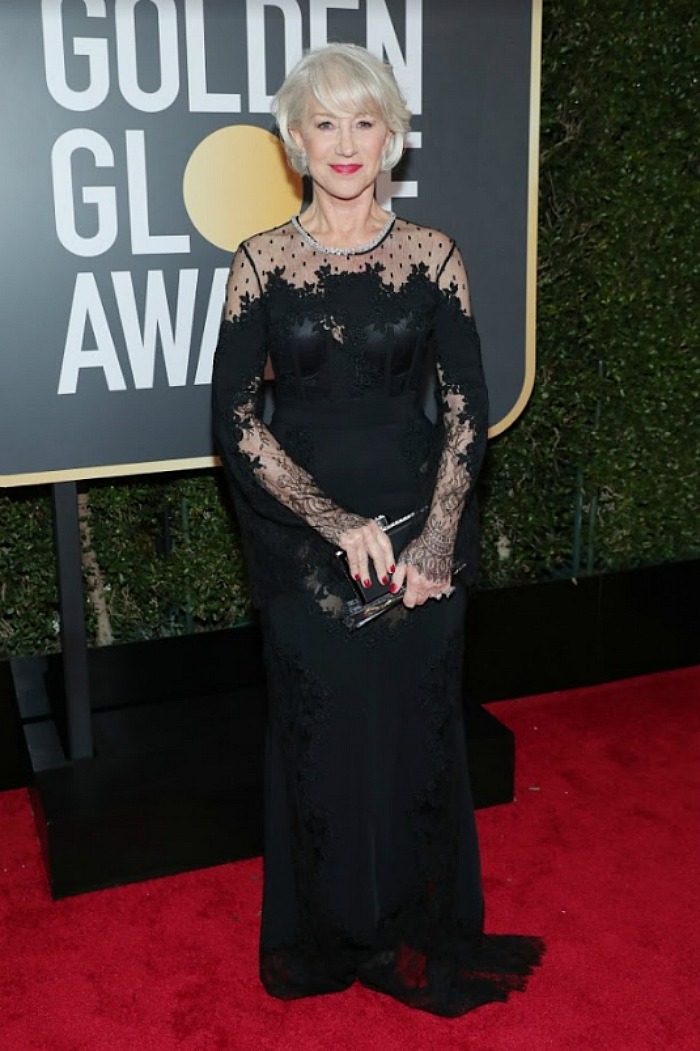 The event was slightly marred by a blunder that saw the camera operator mix up Mirren and her fellow Brit Judi Dench. The camera panned to Mirren when Dench's name was read out for her nomination for Best Actress in a Motion Picture for her portrayal of Queen Victoria in Victoria and Abdul.
Ad. Article continues below.
And the real kicker? Dench wasn't even in the crowd, having skipped the ceremony this year. It didn't take long for fans to jump on the mistakes and point out that not all grey-haired women look alike.
One Twitter user commented, "Wow mistaking #JudiDench with #HelenMirren. @goldenglobes, you should be ashamed." Another offered some advice, "Try not getting confused by the elder women @goldenglobes! Helen Mirren and Judy Dench aren't interchangeable". Added another, "For the record, @goldenglobes Helen Mirren is NOT Judi Dench".
Have you seen The Leisure Seeker? Are you a fan of Mirren's style?