It's got Markle sparkle! Meghan's classy accessory sells out in hours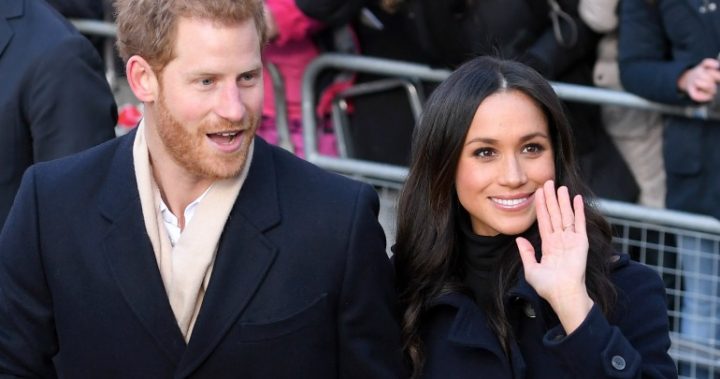 This is probably going to happen quite a lot in the coming months …
Hours after Prince Harry's fiancé Meghan Markle carried what admittedly is a very classy and appropriate £455 (US$613, A$804) handbag, the bag has sold out, after fans made a rush to copy the soon-to-be royal.
The bag is made by Scottish brand Strathberry and comes in many colours but Markle's version in burgundy, vanilla and navy is no longer available on the maker's site, which says, no doubt wisely, that it's "restocking soon".
The 'midi tote' is made of calf leather in Spain, and the brand says that it comes with two interior pockets and the "iconic Strathberry bar closure" and detachable straps.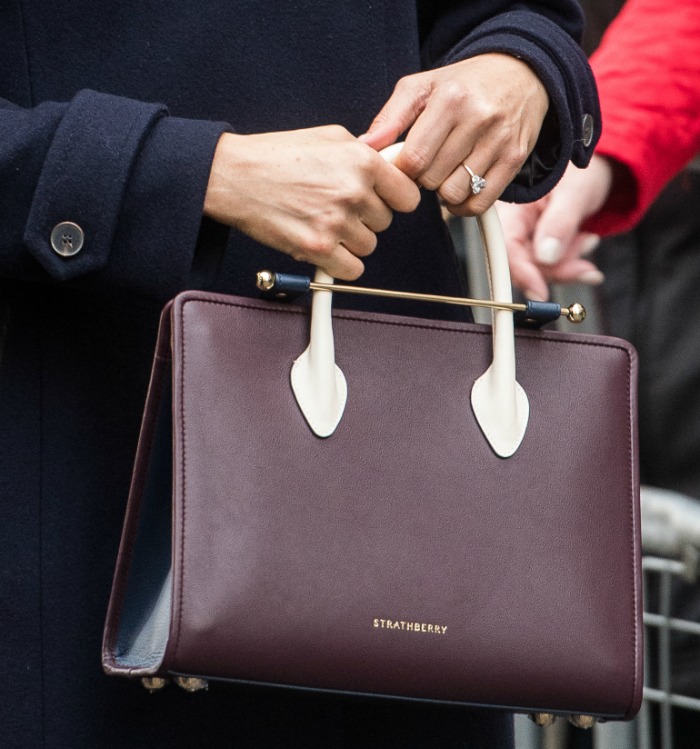 Markle is already setting trends, less than a week after her engagement to Prince Harry was announced. The £450 off-white coat she wore for the announcement has already sold out.
Strathberry was started just four years ago by a husband-and-wife team, and of course they're very happy the actress chose their handbag on her first official meet-and-greet.
"We are delighted at the news of her and Prince Harry's engagement, and wish them all the best for this exciting period," Strathberry's owners Guy and Leeanne Hundleby told the Daily Mail.
Ad. Article continues below.
The newly engaged couple were in Nottingham on Friday to meet well-wishers and attend events, with Markle showered with gifts by the crowd.
Whether Markle's bag goes on to become as iconic as Queen Elizabeth's favourite – a Launer tote bag, almost always in black – is yet to be seen.
Do you like to carry a tote bag, or does having your hands out of action drive you nuts? (Shoulder straps all the way for us!)