Australia's Cancer Council shows the correct way to use sunscreen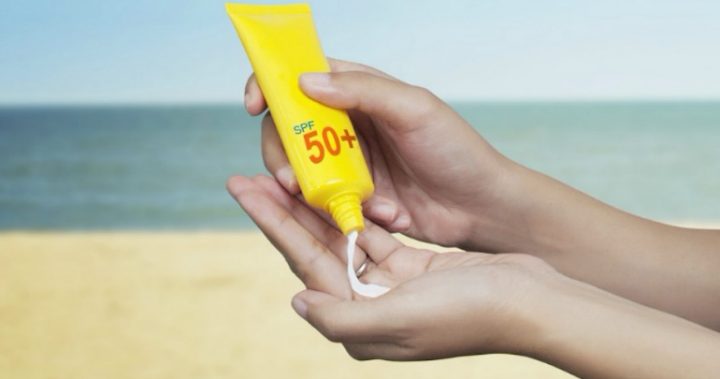 As the days get hotter around the country, Australia's Cancer Council has issued a list of tips to help people enjoy the warmer weather but to protect themselves against the sun's harmful UV rays.
Melanoma is one of Australia's biggest cancer killers, so it's vital that everyday Aussies protect themselves when spending time outside or in the sun.
Here are some helpful tips to follow to get the best out of your sunscreen. 
Sunscreen alone won't help you
Many people think that slathering themselves in sunscreen is enough to protect them against the harmful UV rays, but this simply isn't true.
Ad. Article continues below.
While using SPF30+ cream is vital, it is also important to protect yourself in other ways. The Cancer Council suggests wearing sun protective clothing, opting for water resistant sunblock if swimming or getting wet, choosing a wide brim hat, avoiding direct sunlight where possible and protecting your eyes with sunglasses.
Read more: Cancer Council urges Australian beachgoers to ditch aerosol sunscreen
Reapply sunscreen throughout the day
Reports suggest that while people do put sunscreen on when they're outside, up to 85 per cent don't continue to reapply throughout the day.
For sunscreen to work and protect your skin, it should be applied 20 minutes before you're in contact with UV light.
Ad. Article continues below.
Because it acts as a barrier between your body and the harmful rays, it's important to spread it evenly across your body.
The Cancer Council recommends 5ml for each arm, leg, face (including ears and neck) and body, both front and back. This means you should be using around 35ml of sunscreen each time you apply.
For it to work correctly, it needs to be applied every two hours and should always be reapplied after you've been in contact with water, or if you've been sweating.
Pick the right sunscreen for you
If you've ever walked into a chemist or supermarket, you'll notice that there are plenty of different creams and lotions available.
Ad. Article continues below.
Whatever brand you opt for, always go for something that is at least SPF30+ protection. Always try and pick a sun cream with a broad spectrum that will protect against both UVB and UVA rays.
It is also best to stay away from aerosols and choose lotions as they are easier to apply.
Read more: Disturbing stats show Aussies are misinformed about sunscreen use
Do a usage test
Around one per cent of the nation experience sensitivity to lotions, so they're often put off when it comes to protect their skin. If you fall into this category, there is a simple thing you can do to help you find a lotion that works well with your body and skin.
Ad. Article continues below.
The Cancer Council suggests that testing a small amount on the inside of your arm for a few days before applying a cream to your entire body will let you know if your body will react to the cream.
They also suggest contacting a dermatologist who will be able to assess the ingredients and if the lotion is one that will be safe for your skin.
Do you use sunscreen in the sun? Have you ever had skin cancer, or know someone who has been affected by it?