"Thank you for every hug, pearl of wisdom, smile and for sharing your strength – encouraging me to follow my greatest dreams. You're extraordinary."
Meanwhile, Terri's son Robert also shared a post on social media, posting an adorable throwback photo of himself with his mum when he was a child.
"Love you, Mum. Happy Birthday," he wrote alongside the snap on them smiling happily at at the camera.
The birthday wishes didn't end their either with Australia Zoo announcing Terri's special day to their fans on Instagram.
A sweet montage was created of Terri over the years from her working with late husband Steve with their young children in tow to more recent footage of the family at the zoo.
"Join us in wishing Terri a very HAPPY BIRTHDAY!" the post read. "She is the most dedicated and compassionate leader. She continues Steve's legacy with such grace and determination, we are in awe of everything she has achieved."
Fans were quick to comment with many lovely messages for the mother-of-two on her day of celebration.
"Happy birthday to a woman as beautiful inside as out," one person commented. "You are a true role model."
Another added: "Happy birthday Terri! You are a beautiful soul and amazing #wildlifewarrior."
While a third said: "Happy birthday. You're such an inspiration for strong beautiful women."
The mother-of-two leads a very busy life, running Australia Zoo in Queensland's south-east and heading to multiple events throughout the year with her family.
Last month Terri completely transformed as she stepped away from her usual khaki attire and modelled a gorgeous glittery frock and heels.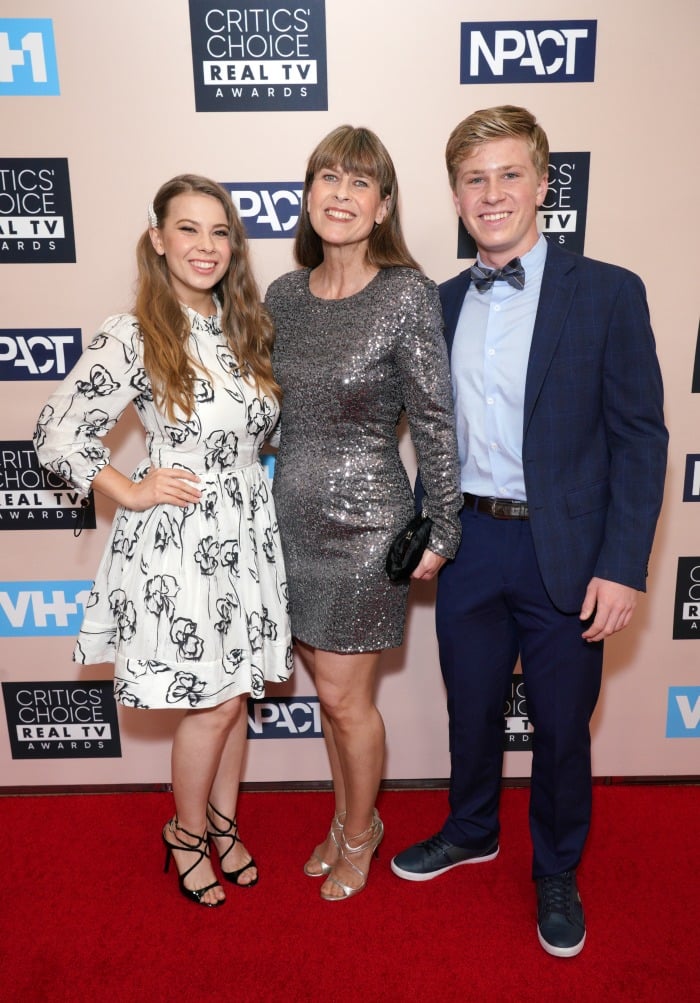 The mum looked stunning in the figure-hugging dress as she filmed the Critics' Choice Real TV Awards in Los Angeles alongside her daughter Bindi and son Robert.
Standing tall in pretty silver heels, the mother-of-two posed confidently for cameras on the red carpet with her children – with her her normal boots nowhere in sight as she showed off her fabulous figure.
Are you a fan of the Irwin family? Do you have a message for Terri on her birthday?