"If you have someone going through treatment be sure that the gift of love & friendship makes everything sweeter. #nutrition #healthyfood #mindfulness #staystrong."
He also shared updates on his Instagram Story, with one photo showing his chair surrounded by treatment equipment ready and set up for him. He joked: "My chariot awaits."
The TV presenter followed that with a photo of his six-year-old twins Bennett and Arabella, with a sweet message simply saying: "My love and strength."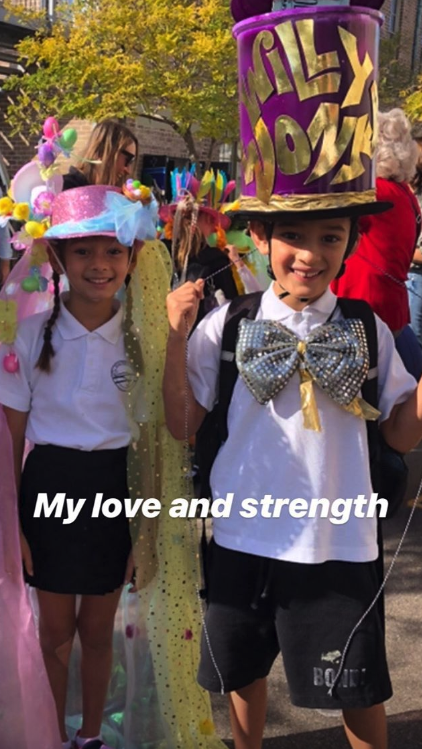 Fans shared their support for Barry by commenting on his post, with one writing: "We all love you. We are praying for you! When I say 'we' I mean, overseas students from all over the world living in Australia :)."
Meanwhile another added: "You are a beautiful man Baz….you'll beat this .." and one wrote: "Hi baz love and best thoughts with your recovery . You are so strong and many people who love and support you."
Barry previously spoke about his illness in an exclusive chat with Starts at 60, revealing he doesn't currently require any chemo or radiotherapy, but is undergoing an experimental treatment to "fill in some holes that were once tumours in bones".
"I'm on an ongoing experimental treatment, which they're punching away with, but treatment is as much about the things you do as it is medicine," he explained. "My diet is in great shape, I'm getting great exercise, I'm having great conversations with beautiful people which is great for my brain."
Praising the constant support of his children and wife, he then added: "I've [also] got my beautiful friends on the Living Room … Your brain and psyche have to be in good shape, your gut has to be in good shape as well, [and] your muscles have to be in good shape."
Barry will celebrate his 60th birthday next year, and while he'll no doubt be making big plans for the milestone nearer the time, he joked that his main goal was to "stay living".
The property expert shares Arabella and Bennett with his wife Leonie, and asked if he's told them about his illness this time round, the TV favourite explained: "No-one's getting out of here alive, we're all dying, and I don't focus on that. They know that daddy was in hospital last year but they also know that if we eat well and exercise well and don't walk around with no shoes on in the rain, we'll be healthier.
"They're very excited I'm back on the telly soon though!"
Do you have a message for Barry? Are you undergoing regular treatments for an illness too?