Angela accessorised with a stylish pair of black boots, earrings and rings and wore her luscious blonde locks in curls for the event – proving once again that age is no barrier when it comes to fashion and style.
The red carpet appearance came just days after Angela wore the same outfit during an interview on The Project. During her chat, the star revealed Bonnie and Clyde actress Faye Dunaway was one of the most awkward interviewees she's ever had.
Read more: 'Ladies don't shake hands': Angela Bishop reveals worst celebrity interview
Angela wasn't the only celebrity at the event and lead an array of other well-known faces in attendance. Former Sunrise host Melissa Doyle was another special guest and turned heads in a figure-hugging black number.
The dress complimented the Sunday Night host in all the right places and similar to Angela, wore her blonde hair in a wavy style for the glamorous night out.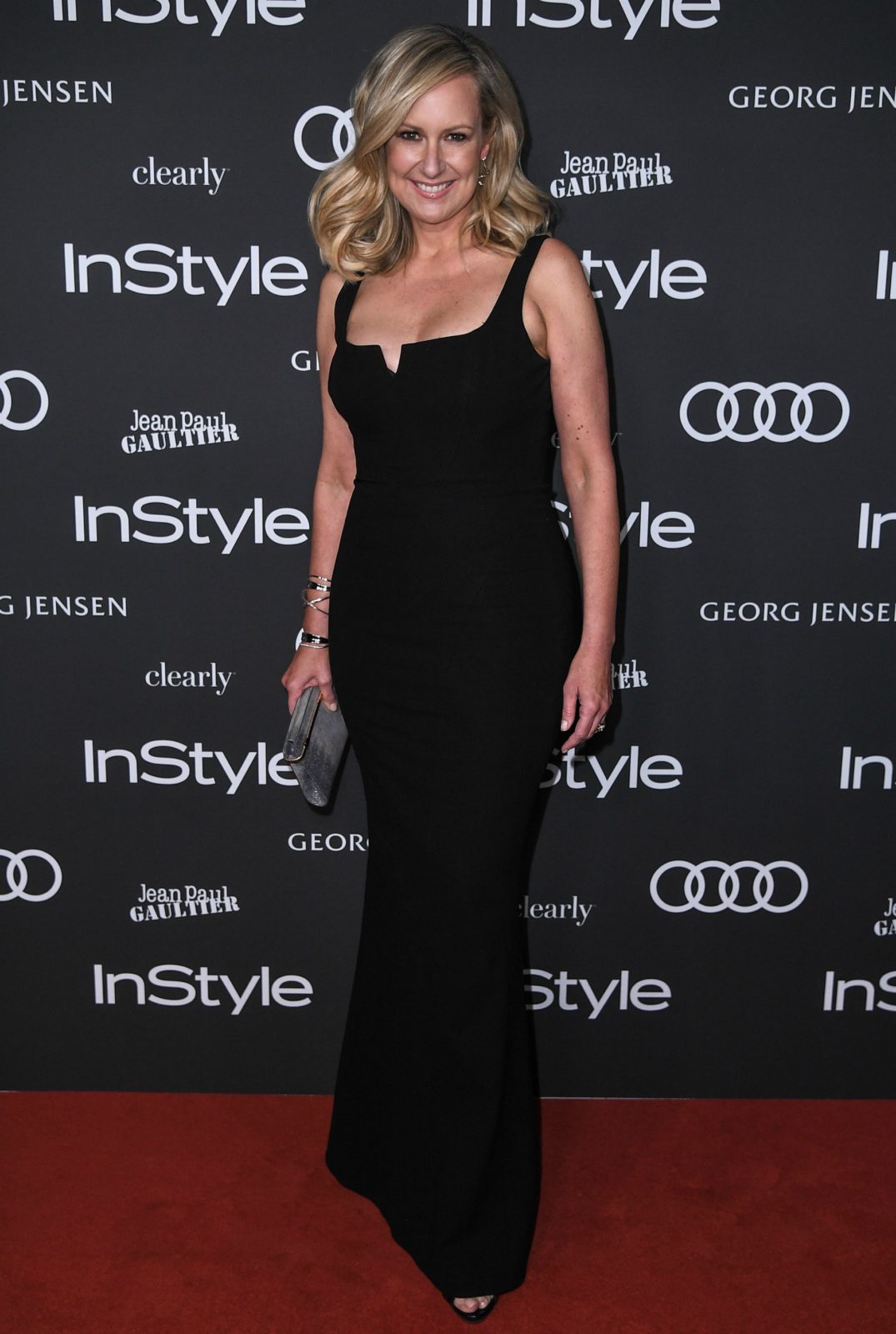 Melissa accessorised with a silver purse and bracelets to make her gown pop and happily smiled for the cameras on the red carpet. Host of The Morning Show Kylie Gillies also wowed in a black ensemble and showed off her trendy top and skirt combo on Instagram.
Meanwhile, former Minister for Foreign Affairs Julie Bishop looked radiant in red when she hit the red carpet alongside partner David Panton. The 62-year-old flaunted her trim figure in a red number, complete with matching heals and a new shorter hairstyle.
She first showed off her new look at a charity event for World Ovarian Cancer Day on Wednesday, where she was photographed in a pair of black leather pants and a crisp white shirt.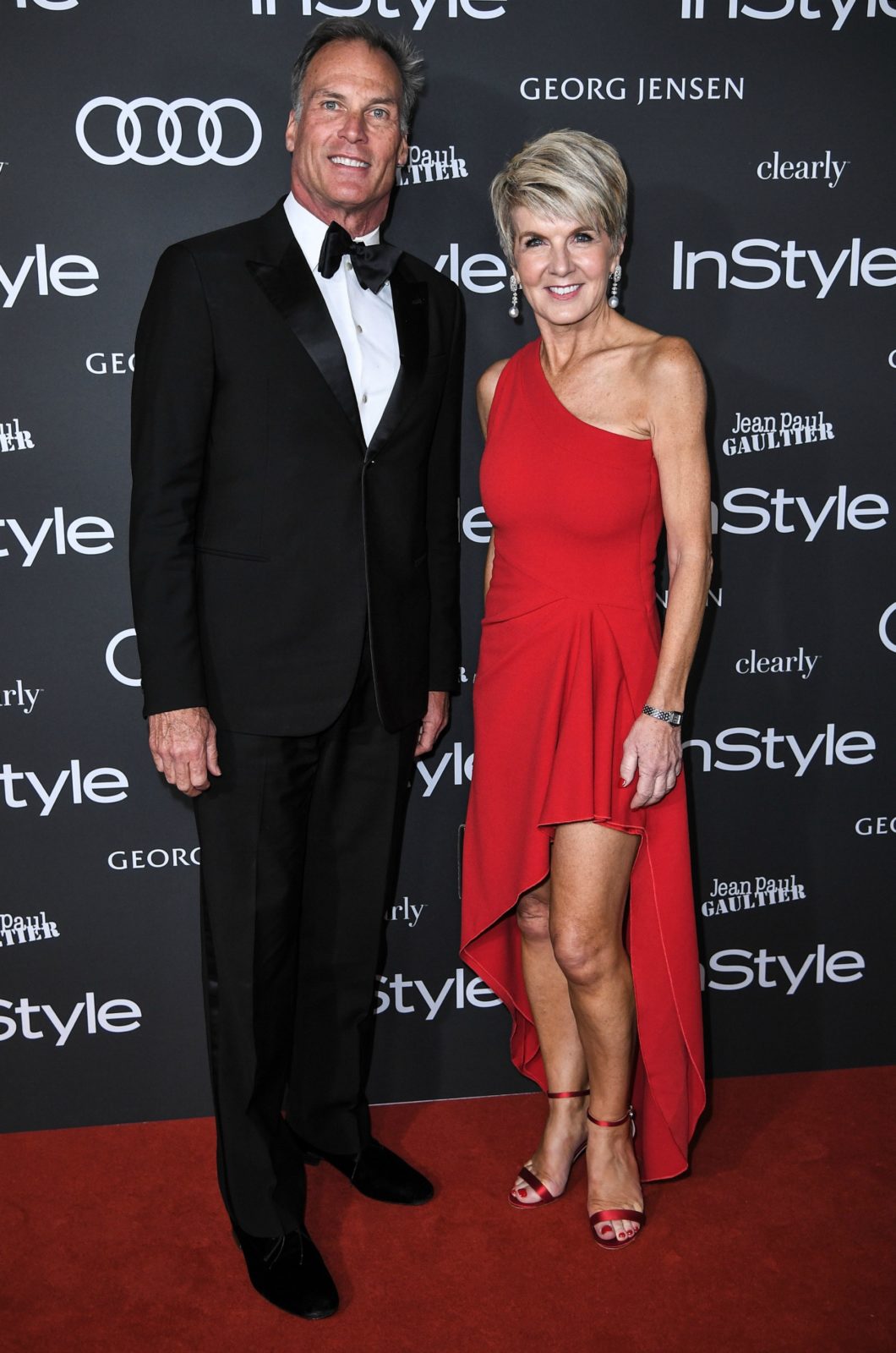 Read more: Julie Bishop turns up the heat in black leather pants and towering stilettos
Sunrise star Natalie Barr also attended the glitzy event in Sydney and opted for an eye-catching outfit. She wore an orange top and sparkly layered skirt for the event.
What do you like to wear on a night out? Who do you think was the best dressed celebrity?