Each year in June, the grand procession of the knights takes place at Windsor Castle, accompanied by a marching band and Officers of the Order, all in grand ceremonial dress.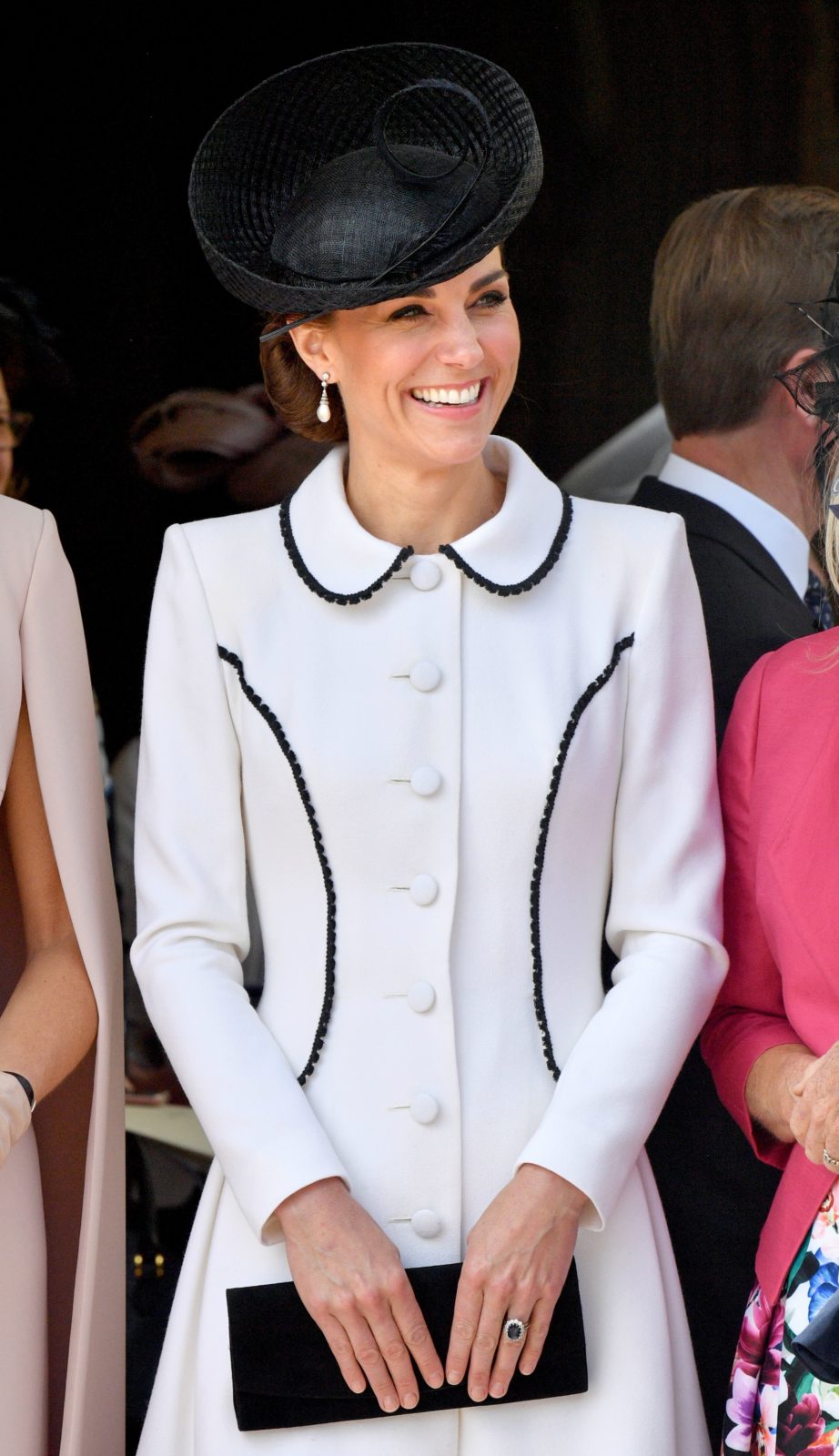 For the event, Catherine stunned in a trendy button-down white coat dress. The trendy number was complete with fine black lace around the edges and matched perfectly with her black fascinator, shoes and purse.
The mother-of-three accessorised with a gorgeous pair of pear earrings and wore her luscious brunette locks in a stylish bun. She was photographed alongside some of the most fashionable royals from overseas.
Queen Maxima of the Netherlands, for example, turned heads in a plush pink number for the outfit. Similar to Catherine, she also opted for a fashionable head piece.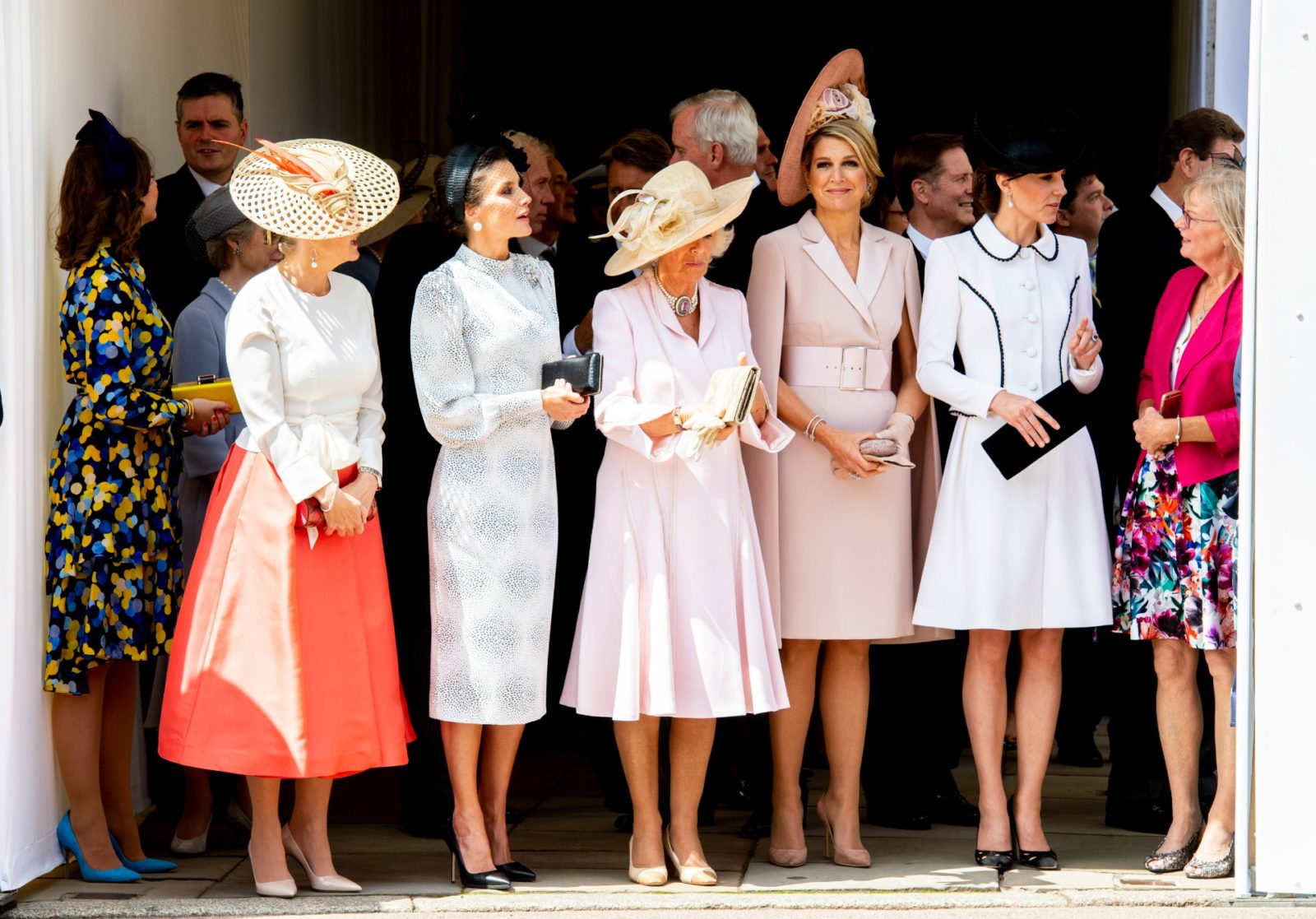 Camilla, Duchess of Cornwall also wore pink, while Queen Letizia of Spain wore a black and white number and chic black hat. Meanwhile, senior royals including the Queen, Prince William, Prince Charles, Prince Andrew and Princess Anne wore ceremonial attire for the event.
This included grand velvet robes and plumed hats. The day began with Queen Elizabeth formally investing new Companions with the Order's insignia in the Throne Room of the Castle. Members and officers attended a lunch, before they made their way to a service at St. George's Chapel.
The Sovereign and other members of the Order then returned to the Upper Ward of the castle in carriages and cars. This year, the Queen was joined by the Prince of Wales and Duchess of Cornwall.
The Duke and Duchess of Cambridge departed the service with the King and Queen of Spain.
Have you ever met one of the royal family members? Who is your favourite?