"For the last few years, I've been focussing on the importance of prevention: how can we all really support the earliest years of life, build foundations, and help avoid adversity later on in life," she said in a passionate speech.
"Having met so many people who've suffered from addiction, I have seen over and over again that, sadly, the root cause can so often be traced right back to the very earliest years of someone's life."
She explained that trauma experienced in early childhood can have a lasting effect and spoke of the importance of supporting everyone who cares for children in their formative years.
Read more: Classy in cream! Catherine cuts an elegant figure in stylish coat and stilettos
"Sadly, for many who are suffering with addiction, they just don't receive the help they need early enough. They have already reached crisis point before they find the support they need," Catherine told the audience.
Action on Addiction supports children and families impacted by addiction – as well as people who are directly dealing with it. The gala marked the beginning of Addiction Awareness Week, which Catherine said reminds everyone to remember the vital work being done to help those impacted by addiction to access help.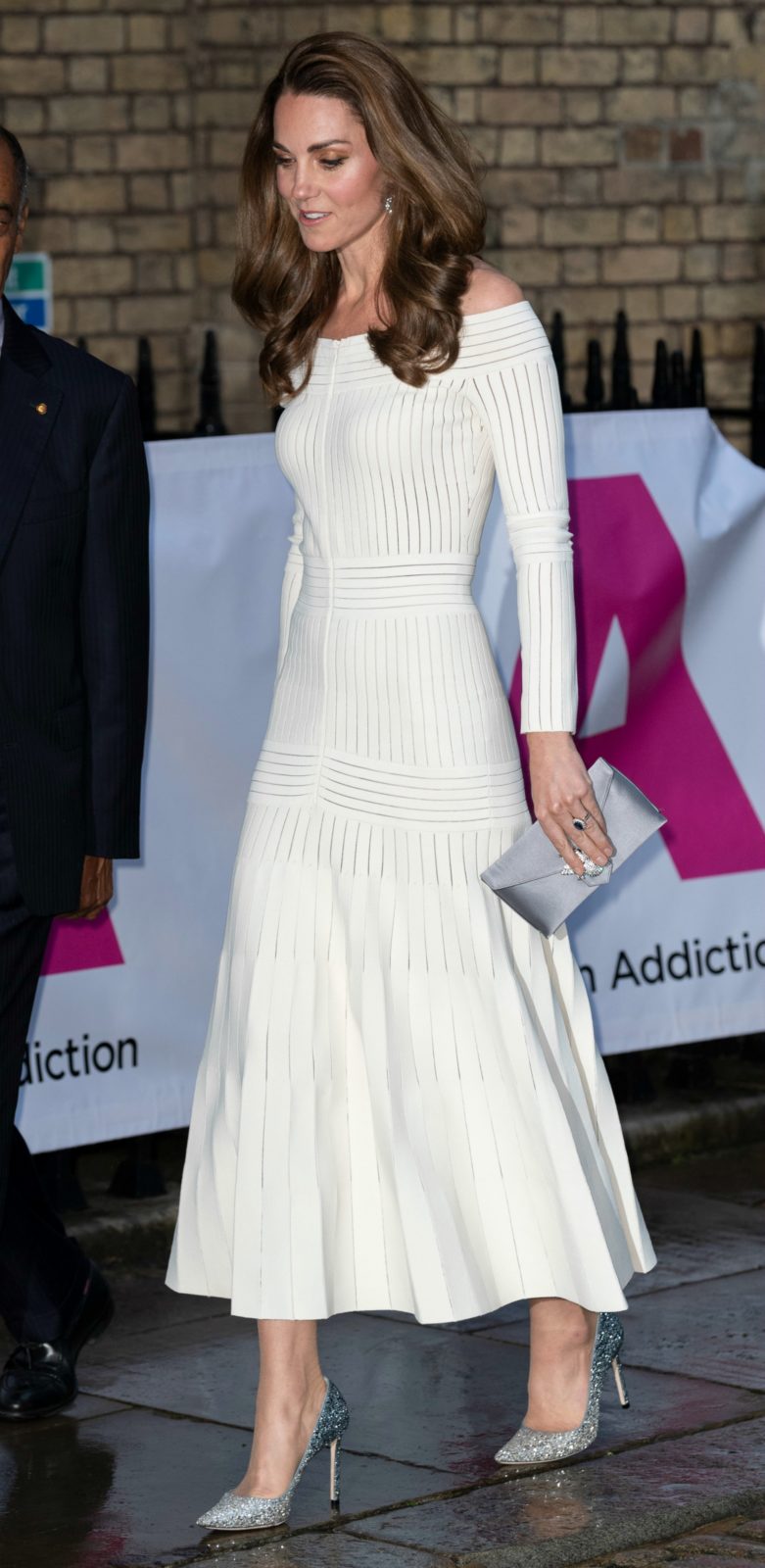 "There was never a more important time for Action on Addiction to succeed," she concluded. "And I, for one, could not be more delighted to support such a special organisation."
For the event, Catherine looked classy in an incredible white Barbara Casasola dress. She accessorised the off-the-shoulder figure-hugging number with a pair of silver sparkly heels and a metallic clutch.
The Duchess of Cambridge wore her luscious brunette locks in stylish curls and added some extra sparkle with a gorgeous pair of earrings.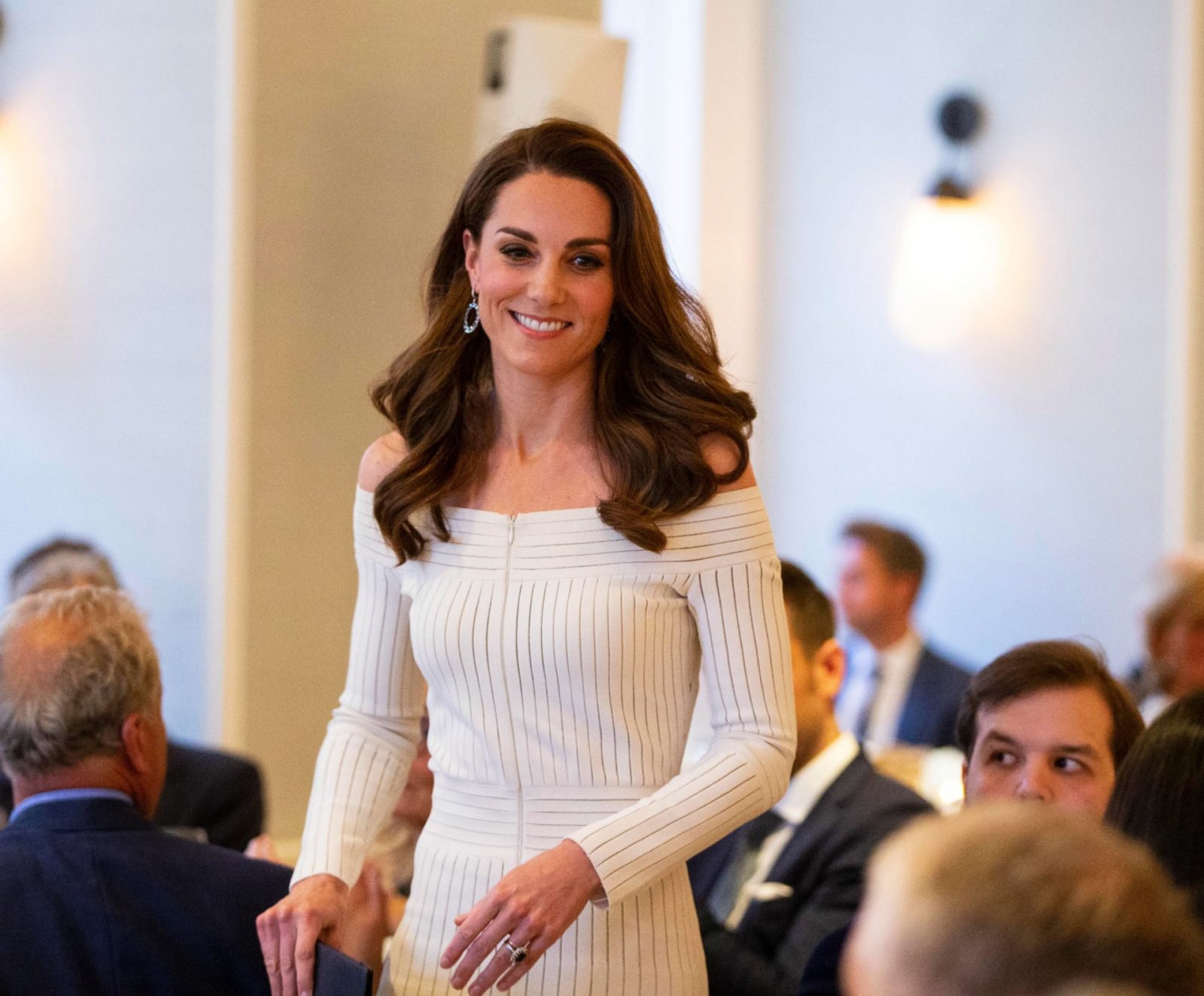 The look was a far cry from the casual outfit the mother opted for when she stepped out in the Lake District with her husband Prince William earlier this week.
Read more: Catherine shows off casual style as she tries her hand at sheep shearing
During a special royal engagement, Catherine dressed casually in a pair of black skinny jeans, walking boots and a practical khaki jacket as she helped shear a sheep.
Has anyone in your family been impacted by addiction?