Thankfully, it had mid-length sleeves as the duchess got stuck into some pastry making, as she was treated to a lesson on how to make a traditional Cornish pasty, laughing at how her "wibbly wobbly pasty" turned out in a video shared online by Clarence House.
Charles and Camilla also visited the town of Tavistock where they attended the town's Community Festival of Food and Crafts, before Camilla squeezed in time for a quick outfit change.
Later in the day, Camilla stepped out in a striking black and white number, which was printed with large polka dots, as the couple attended an evening reception, marking the 50th Anniversary of Prince Charles' Chairmanship of the Duchy of Cornwall Prince's Council.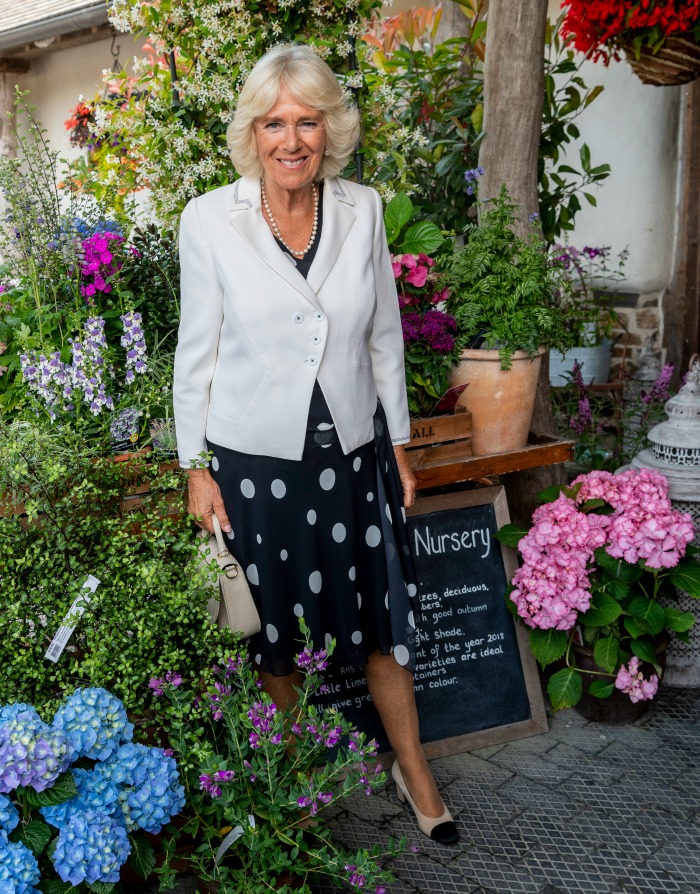 Camilla paired the dress, which featured a tie around the waist, with a tailored white jacket that fastened with four asymmetrical buttons at the front.
Keeping her accessories simple, she opted to stick with the same pearl necklace she wore earlier in the day, swapping her handbag for a classy cream option, and wearing her favourite nude and black heeled pumps.
What do you think of Camilla's outfits? Do you think she dresses well?