It's not the first time Camilla has worn the eye-catching ensemble. She was previously pictured sporting the same dress in Cuba on a royal visit earlier this year.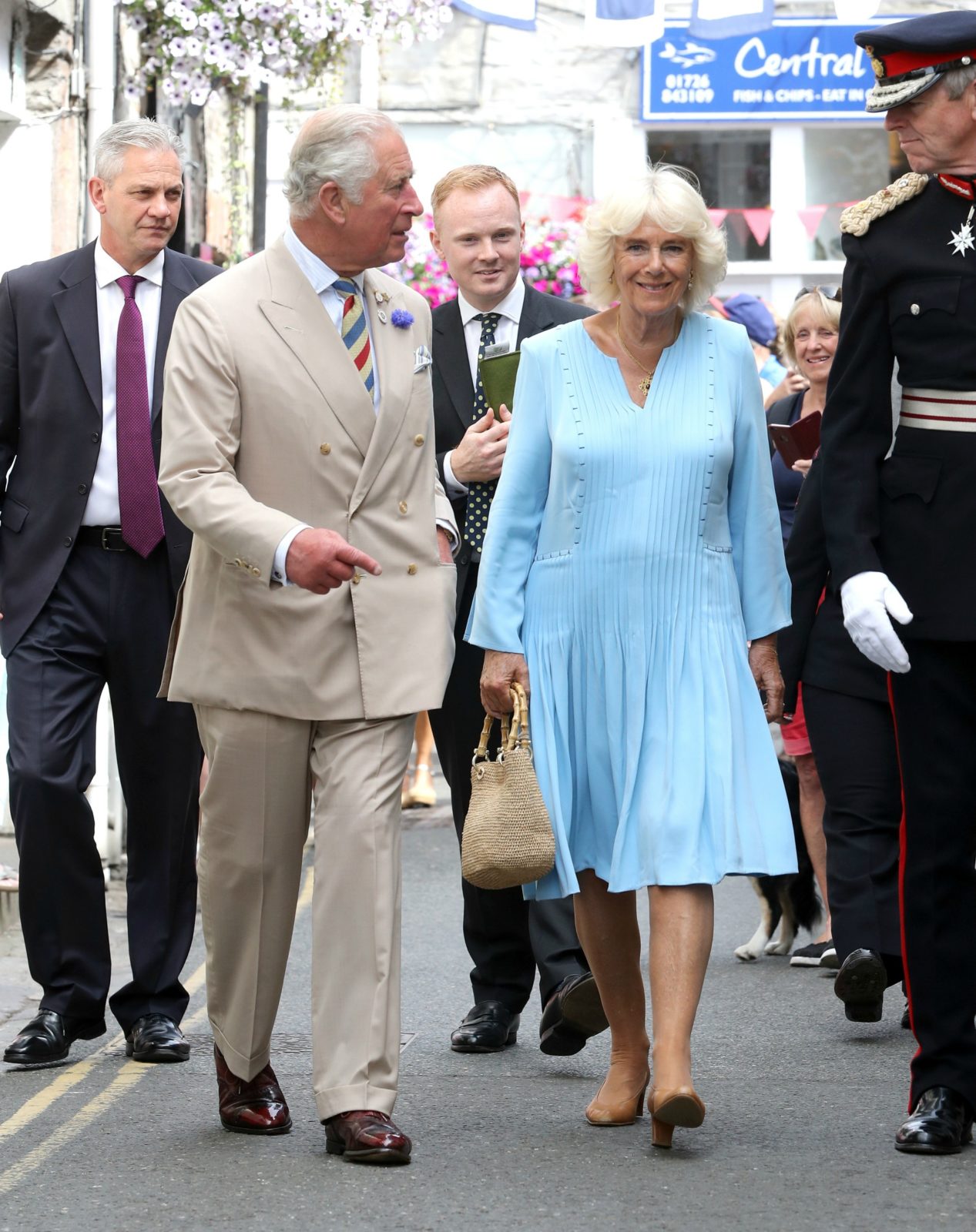 Meanwhile, Charles looked smart in a light beige suit, white shirt and bold yellow, blue and red tie for the visit.
The royal duo later attended a celebration with members of the community and supporters who had come together to mark the 10th anniversary of The Big Lunch, of which Camilla is patron of.
"Since 2009, this charity initiative has encouraged people to spend time with their neighbours for a few hours of friendship and fun every June," Clarence House explained on their Instagram page. "It aims to create happier and healthier communities where people know one another."
During their visit to Cornwall, the couple also had the privilege to meet with local fishermen, members of the Coastguard Search and Rescue Team, and heard about how the town has recovered following recent flooding.
The royal's glamorous appearance comes just a few days after she made a bold statement in white at Wimbledon last week.
Showing her thrifty side once again, Camilla – a regular face at Wimbledon – recycled a stunning white Fiona Clare dress, which she wore to Prince Louis' christening back in July 2018, coupling the v-necked frock with tan heels, a pearl necklace and casual-style bag.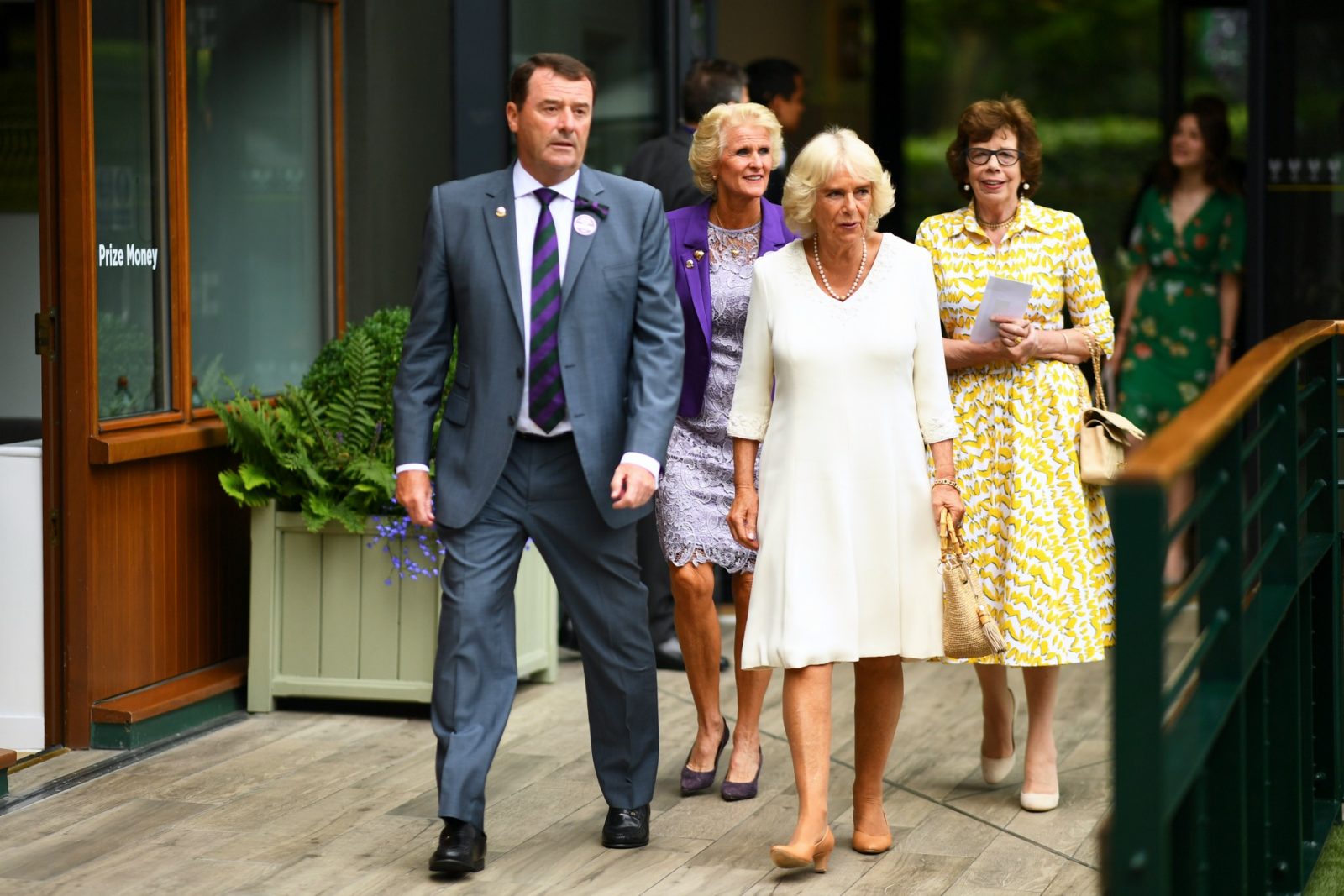 Read more: Glamorous Sophie Wessex leads best dressed as royals step out at Wimbledon
Are you a fan of Camilla? Do you like her style?