The creepy property trend people can't get enough of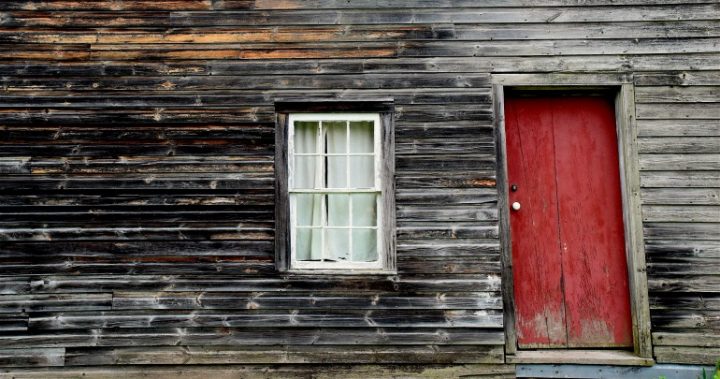 There's a certain romanticism that comes with neglected houses. Sure, they can be incredibly creepy but there's something fascinating about seeing the way the houses were left by their last residents. Sometimes it's a simple matter of an owner passing away with no one to inherit a home, or it could be that the cost of upkeep or selling was too great to manage and it was easier to let the place fall into disrepair. 
Whatever the reason, individuals and groups are taking to social media to provide a glimpse into the world's strange, abandoned houses. It's not an attempt to revive the houses or turn them into something useable for the modern age; they're just interested in taking a peek, snapping some photos or videos and moving on. 
The YouTube channel Abandoned Explorer has amassed more than 156,000 subscribers over the past year, and garnered millions of views across nearly 65 videos.
The account's most popular video is titled "Abandoned [Millionaire's] Mansion With Cars And Everything Left Inside", and it goes for an incredible 24 minutes. Since being posted in February 2017, the video has received more than 13 million views. 
The most recent video explores the Hulme Hippodrome, where the Beatles, Charlie Chaplin and Laurel & Hardy all performed. 

Ad. Article continues below.
Abandoned Explorer is far from the only one obsessed with this form of urban exploring. Netherlands company Vacant Photography made headlines earlier this year with stunning shots of an almost perfectly-preserved French property.
The Facebook page Abandoned and Derelict Britain has also been steadily gaining followers with a mixture of photos and video of their finds. Footage of Pink Floyd guitarist David Gilmour's abandoned property landed the page in the news earlier this month. 
Read more: Amazing transformation turns old railway station into fancy hotel
The various urban explorer accounts continue to venture to various vacant buildings and share the results with their followers, sometimes accompanied by detailed research on how the properties came to be abandoned. 
However, depending on the age of the property, information is not always readily available, and some of these urban explorers can be extremely tight-lipped about their discoveries. 
Ad. Article continues below.
Read more: An Aussie couple is restoring a 94-room French chateau
While a few skeptical followers speculate that the refusal to provide information is for selfish reasons and a desire to keep the place preserved for the photographer's own future visits, others acknowledge that it's probably in the interest of safety. 
Many of the urban explorers will even don masks protective gear when entering the premises, and everything is undertaken at their own risk. Given the state that some of the buildings are in, there's no guarantee that they are structurally sound or able to support increased tourist traffic that might arise from an account sharing exact location details. 
Do you think these people should be taking the risk inside abandoned structures?