'Royal' choir goes viral with cheeky Kate Middleton impression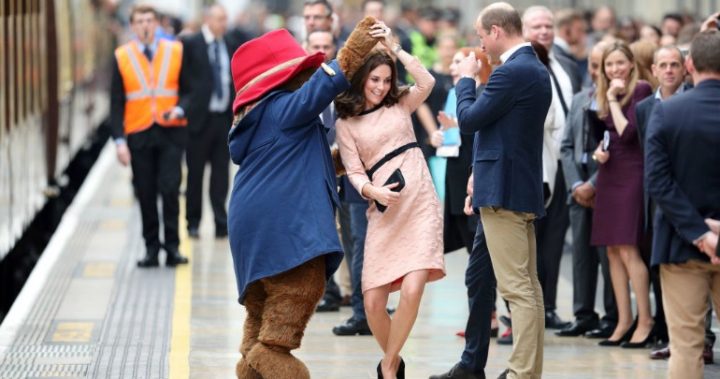 There is an entire choir in the UK dedicated to the Duchess of Cambridge. They're not singing her favourite songs, or being sponsored by the young royal; they dress up as her for their performances.
More than 10 women take to the stage donning wigs styled to look like the Duchess's wavy brown locks, and outfits similar to the Duchess's iconic Issa wrap-dress worn for her engagement announcement. Jonny Woo, acclaimed drag star and performance artist, joins in on the fun by dressing in drag and adding a prominent baby bump to his costume. 
The Kate Middleton Choir was created for Woo's Un-Royal Variety show, which had its inaugural performance in 2016 at the Hackney Empire theatre in London. The outrageous and exuberant alternative to the Royal Variety Performance has been described as a "gleeful cabaret' by the Telegraph. 
The women of the choir as varied as they come, with some working in advertising or as documentary-producers by day. 
Read more: Surprising revelation about William and Catherine's relationship? 
Ad. Article continues below.
"I read the description and it was all about drag queens and cabaret and this amazing show and I just read it and thought it was made for me," one of the choristers says in a video from The Telegraph. "What I like about Kate is that she's very relatable. She's not as regal as some of the others. I could almost see myself chatting to her on a normal daily basis."
There's even an American member who wanted to join in the fun. 
"I'm half-British so the British side of me was screaming out for me to dress like Kate Middleton," the woman jokes. "She's kind of like a real-life Disney princess." 
Read more: Duchess of Cambridge kicks up her heels for a good cause
Created in 1912, the real Royal Variety Performance has become an annual televised variety show that raises money for the Royal Variety Charity. At least one member of the British royal family will attend the performance each year; while the Queen and Philip, Duke of Edinburgh, haven't been in attendance since 2012, the mantel has been taken up by Charles, Princes of Wales, and Camilla, Duchess of Cornwall. Princes William and Harry, along with the Duchess of Cambridge, have put in one appearance apiece. 
The Kate Middleton Choir will perform as part of Jonny Woo's Un-Royal Variety show on November 3 and 4. 
Would you want to be part of this choir?