British papers attack Prince Harry's girlfriend after interview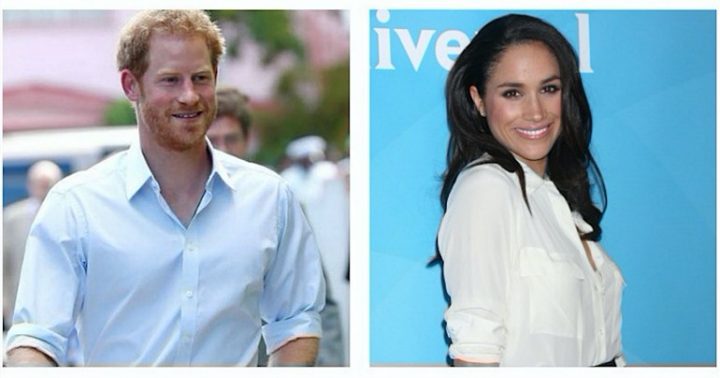 The British press, famed for their dog-at-a-bone tactics, have slaughtered Prince Harry's girlfriend online and in the papers after she appeared on the cover of Vanity Fair magazine.
Markle, 36, spoke openly for the first time about her relationship with the prince, saying they were "two people who are really happy and in love".
Her brief comment on their relationship was enough to send reporters into a tailspin and it wasn't long before the cruel jibes began seeping from their keyboards.
Max Hastings, from the Daily Mail, wrote that Markle was responsible for the "vulgar Hollywoodising" of the young royals and that he doubted she would have amounted to much without her royal boyfriend.
"It does not seem cynical to suggest that Ms Markle, for all her beauty and charm, would have been unlikely to achieve such prominence on the strength of her acting achievements, not merely to celebrate the 100th episode of her TV drama Suits," he wrote.
Ad. Article continues below.
"Now that Ms Markle has gushed all over Vanity Fair about her relationship with Harry for no better purpose than to satisfy a yearning for fame, she cannot at some future date reinvent herself as a princess."
He went on to compare her to the Duchess of Cambridge, who he said has "not put a foot wrong" since marrying Prince William.
"For her part, Ms Markle, who is wooing Prince Harry up a floodlit path, could end up triggering embarrassments that could outdo those of Fergie, the ill-starred Duchess of York," he sneered.
The Daily Mail wasn't the only publication to have a go at Markle though. The Guardian's Marina Hyde said the actress sounds like "a very nice lady", but she projected a "jaw-slacking image of blandness".
The criticisms come almost a year after Prince Harry took the unprecedented step of issuing a press release calling on the media to back off and leave his girlfriend alone after their relationship was made public.
Ad. Article continues below.
He said he "feared for her safety" after she was subjected to cruel taunts about her racial heritage and sent physical threats by online commenters.
The nasty nature of the coverage by the British press is eerily similar to that which Harry's mother Princess Diana was subjected to.
In a recent documentary about her death, Harry said he was sickened by how his mother was treated by the media and disgusted to learn paparazzi had snapped pictures while she lay dying in the back seat of her car in Paris.
The media appear to care nothing for the fact that Markle seems to be a very accomplished young woman, who graduated from America's prestigious Northwestern University with a degree in international studies and theatre, or that she once worked for the UN in Buenos Aires and spends much of her time campaigning for clean water and gender equality as an ambassador for World Vision Canada.
Harry is no doubt keen to protect his girlfriend, but given the ravenous nature of the British press, how much he can do remains to be seen.
Do you think the press should show more respect for the young couple? Or does this come with the territory?