Lisa Wilkinson's casual Instagram photo raises safety concerns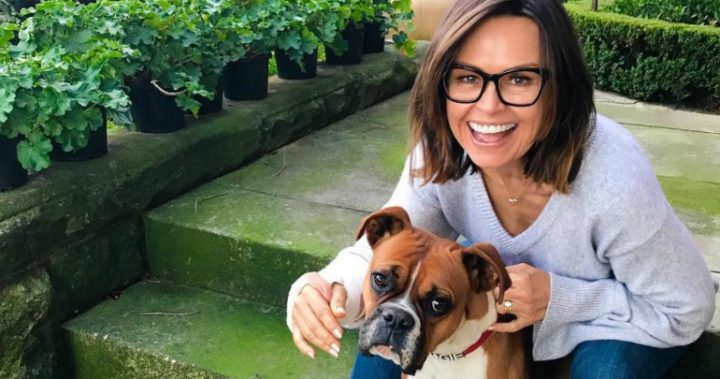 Ahead of her return to work, Lisa Wilkinson has taken to Instagram to show how well she's recuperating, but fans were more concerned about something lurking in the background of her photo.
"Just a couple of birds with broken wings getting ready for first day back at work tomorrow," Wilkinson writes in one caption, posing on her garden steps with her dog. 
Read more: Lisa Wilkinson shares flashback pics to her teenage years
Fans immediately began voicing their concern over the state of the garden steps, which are covered in moss in the photo.
"Lisa get a gerni on those steps don't want another slip those steps look dangerous," [sic] one fan comments. 
Ad. Article continues below.
Lately, the Today co-host has had a spate of bad luck in the health department, recently admitting that she has been suffering from carpal tunnel symptoms for months, and has been unable to sleep "more than an hour at a time every night". 
Read more: Lisa Wilkinson bids Italy a friendly 'Arrivederci!' despite injuries
The bold brunette soldiered on with her left arm in a cast before heading off on a luxurious European holiday with her husband of 25 years, Peter Fitzsimons. 
Ad. Article continues below.
While most of the holiday looked like a fairytale, the trip ended on a slightly sour note when Wilkinson tripped in the bathroom and ended up breaking two bones in her right arm.
Wilkinson took the comments on her garden steps to heart, thanking her followers for their "lovely, concerned comments" about the steps. 
"Pete has promised to get the gerney happening this weekend," [sic] Wilkinson writes in an addendum to her original post. 
Ad. Article continues below.
Read more: Lisa Wilkinson portrait wins prestigious art award
A few hours later, Wilkinson reposted a simple quote to her account. 
"The comeback is always stronger than the setback," the picture reads. 
"So true," Wilkinson writes in her caption, thanking the original poster for the timely reminder.
Ad. Article continues below.
Wilkinson has returned to Today this morning, settling in with a business-as-usual attitude. 
Do you think fans are right to watch out for Wilkinson in this new photo?