Lisa Wilkinson portrait wins prestigious art award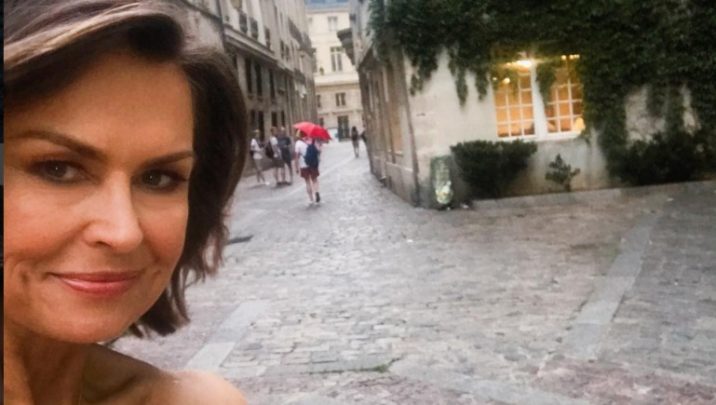 She might be recovering from a horrific injury after falling while on holiday, but Lisa Wilkinson has a lot of celebrate now too.
A portrait of her, created by Peter Smeeth, has won the $1,500 Packing Room Prize in this year's Archibald competition.
The Packing Room Prize is judged by staff who receive the portraits and hang them in the gallery. The Archibald, Australia's most prestigious art award, was first awarded in 1921. Winners of the 2017 awards will be announced on July 28.
Annced: The Packing Room Prize winner is Peter Smeeth with '@Lisa_Wilkinson AM'! See all #archibaldprize finalists: https://t.co/aBobXiHfFl pic.twitter.com/CA1oxjc6pj

— Art Gallery of NSW (@ArtGalleryofNSW) July 20, 2017
Ad. Article continues below.
Smeeth's portrait of Jean Kittson was selected as a finalist in the 2016 Archibald Salon DesRefusés while his portrait of Wilkinson's husband, author and journalist Peter FitzSimons, was an Archibald prize finalist in 2010.
Smeeth said there were multiple reasons Wilkinson made a great subject for his latest artwork.
"Appearing on television every weekday morning makes Lisa one of the most recognisable people in Australia and an obvious choice for the Archibald Prize," Peter Smeeth said. "Being such a high achiever and a great role model for women adds to her appeal as a subject. Television brings its subjects into your living room – and here, I have done that literally as if Lisa is in the viewer's space. Three important things in Lisa's life are her family, television presenting and print journalism so I have placed her between a television and a magazine, while her family members are reflected on the screen. I wanted to convey the idea that when Lisa is not on television, her family is her focus."
Are you a fan of this painting of her?