Just one Aussie demographic is still opposed to marriage equality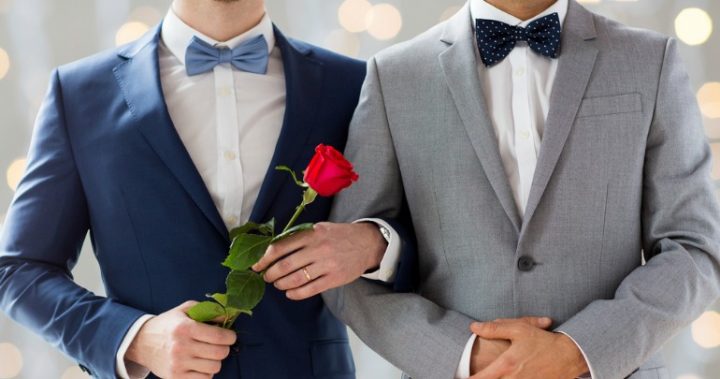 Data released yesterday show that attitudes towards family and children have become more progressive, with men and women in almost all age groups believing that same-sex couples should have the same rights as heterosexual couples when it comes to marriage and family. 
That is, all except one particular group. 
The Household, Income and Labour Dynamics in Australia (HILDA) report shows that men aged over 65 are now the only demographic with the majority opposed to marriage equality in Australia, which leads many to question why we are still arguing over the issue. 
Read more: Rogue MPs scheme to wipe out their own government's policy
Columnist, radio presenter, and author, Jamila Rizvi posted a possible explanation in an angry Facebook post about the report's findings. 
Ad. Article continues below.
"New survey data released today shows that the ONLY demographic in Australia that doesn't have majority support for marriage equality is men aged over 65", she wrote.
"Have you ever wondered this country can't seem to get marriage equality DONE already? Go and look at pictures of our parliament, then ask yourself which demographic is overrepresented.
"You'll wonder no longer."
Read more: My view on gay marriage as an elderly, Protestant, straight man
The implication of course being that men aged over 65 are overrepresented in parliament, and thus why the marriage equality wagon does not appear to be moving. 
Ad. Article continues below.
Although, this is set to change in the next week, with four rogue Liberal MPs planning to force a party room debate on a new private members bill to be circulated this week. Failing that the MPs will cross the floor to join Labor and four crossbenchers to make up the 76 votes needed to suspend standing orders, putting the issue to rest once and for all.
The HILDA study also found that while attitudes towards working mothers have become less traditional, men were more likely to hold conservative views. 
Why do you think this is the only demographic not budging on the topic? If you're a part of this demographic, where do you stand?