Fergie shows off elegant style in black at star-studded charity gala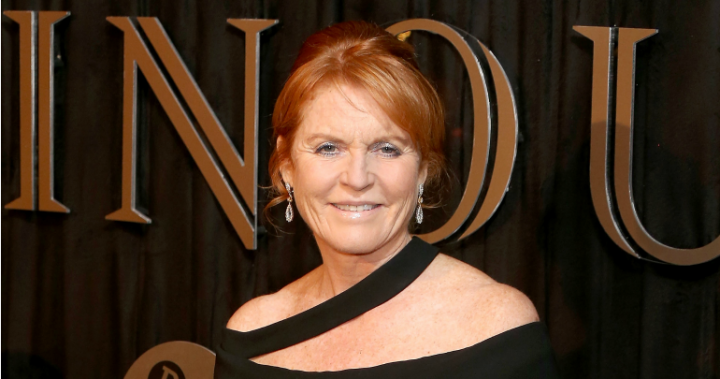 Sarah 'Fergie' Ferguson is known for her bold outfits at public events, but she toned her look down and appeared effortlessly elegant as she joined stars at a charity gala this week.
The Duchess of York showed off her figure in a tight black floor-length skirt and black velvet top as she celebrated the Lady Garden Gala in London. 
Flashing a huge smile in a series of photos inside the bash, the 58-year-old wore her hair clipped to the side and added sparkling silver earrings to her ensemble. She appeared to also have on one of her favourite bangles, a gold one with daughter Eugenie's name picked out in diamonds.
The event is in aid of Silent No More Gynaecological Cancer Fund and Cancer Research UK, and this year it was held at Claridge's Hotel on Tuesday night.
Read more: Fergie turns heads in daring see-through dress on red carpet
Ad. Article continues below.
Showing her playful side, Fergie, who opted for minimal make-up, stopped for photos with Santa inside, before chatting to more famous faces in front of the cameras.
She joined big names including Jenny Halpern Prince, Mika Simmons, Josephine Daniel, Storm Keating, Tamara Beckwith, Christina Estrada and Yana Peel at the bash.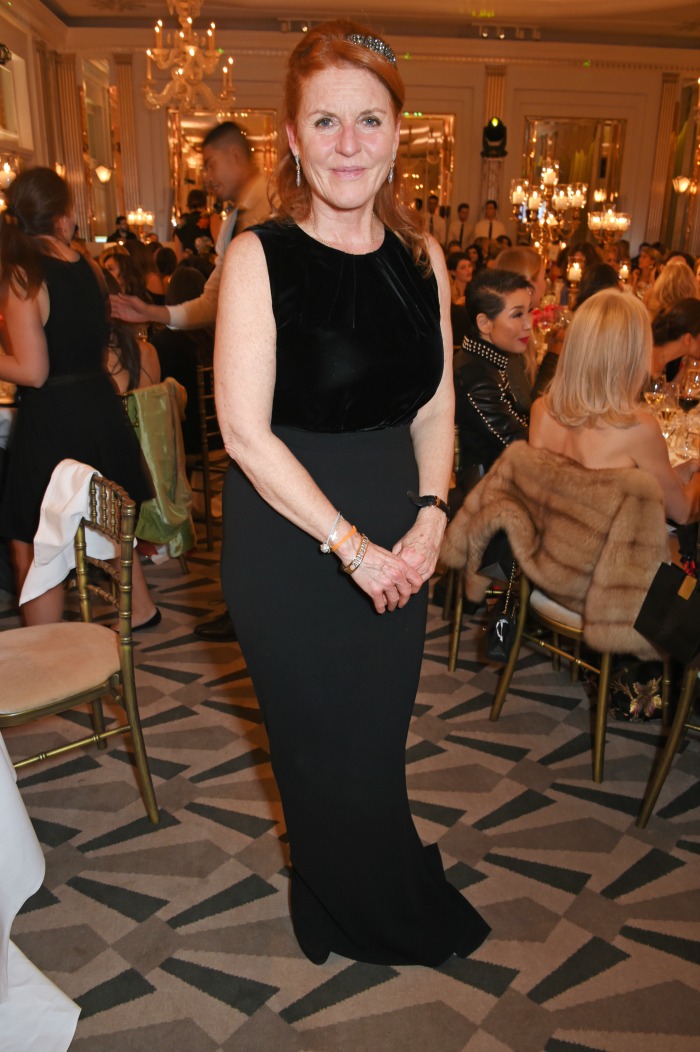 Storm, the Aussie fashion designer who married Irish former boy band star Ronan Keating, showed off her toned legs next to Fergie in a tasseled green dress and stylish black boots.
Ad. Article continues below.
Fergie is a regular guest at the event, and last year opted for a slim green dress as she supported the worthwhile charities.
She's had a busy schedule in recent weeks, and just days ago helped celebrate the Herb it Forward Foundation's (HIFF) inaugural year at the ACE Club in Philadelphia in the US.
Ad. Article continues below.
The foundation helps fund education for individual students, through scholarships and the HIFF community.
Sharing a photo from the event on Twitter, Sarah wrote: "Thank you so much @ShellyLFisher and @i_help_educate for having me to speak in #Philadelphia. The foundation gives people the opportunity to be educated and I was honoured to meet some of the amazing + inspiring students from the scholarship program #education @ChubbCenter."
Did you like Fergie's outfit for the charity gala this week? Which of the Duchess of York's past looks is your favourite?