Crazy or loving? Woman will eat her mother's ashes on Christmas Day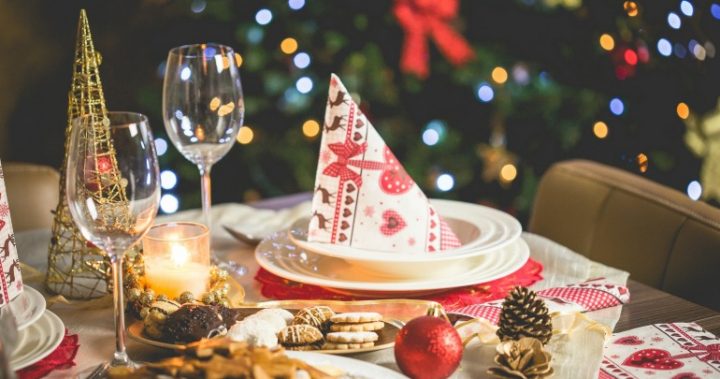 A grieving woman has revealed her plans to scatter her late mother's ashes over her Christmas dinner.
Debra Parsons hopes by eating some of Doreen's remains, it will help her to "feel closer" to her.
But do you think her plans are a step too far, or just a truly loving act?
Parsons, 41, has a "spoonful" of her mum's ashes most days as she struggles to come to terms with her loss, but now feels it's important to treasure her memory on Christmas Day.
"It is the only thing that will get me through my first Christmas without mum," she told the Daily Mirror. "People might think I'm mad or that it's not a very respectful thing to do but I just can't stop myself."
Ad. Article continues below.
Read more: The bizarre new way to use your loved ones' ashes
She admitted it felt like a good way for her mother to be "involved" in the special day, and added: "I feel like she can live on by being inside of me because if she is part of me she can breathe through my body. My breath is her breath."
Doreen sadly passed away from an an airway obstruction after suffering a chest infection in May.
It hit her daughter particularly hard, as she was still struggling with her grief after losing a son at Christmas in 1996 after he was tragically born prematurely.
Struggling with the shock of her mum's death, Parsons revealed she chose not to scatter her ashes in a beauty spot as it would feel like "throwing her away".
Ad. Article continues below.
Read more: Have you planned your own funeral?
At first, she kept them with her in a sandwich bag, unable to part with them for long periods of time, before displaying them in a box at home.
However, she only truly felt close to her mother after dipping her finger in to taste the ashes one day – unable to fight the "urge" she felt.
"Before I knew what I was doing they were in my mouth and the chalky, salty taste was comforting. I felt confused by what I had done to begin with but the feeling of comfort and closeness it brought was the first bit of solace I'd had since her death," she explained.
Now Parsons hopes to scatter the ashes on her roast dinner, while saving some for the Christmas pudding afterwards. She will also lay out a place for her beloved mum at the table.
Her two sisters are reportedly unaware of her new ritual, while her fiance is completely supportive of it.
Do you think these plans are a step too far, or an act of love?