The bizarre new way to use your loved ones' ashes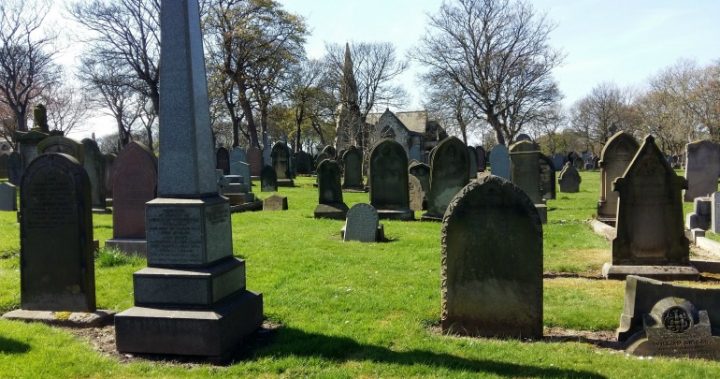 Losing a loved one can be tough, but people are coming up with more creative ways to remember their family members when they pass away.
While some people opt for a traditional tombstone or a lovely earn, a new trend in the UK is making sure dead family members remain part of traditional Christmas celebrations.
According to The Sun, a mother's business is booming after she started making Christmas decorations out of the ashes of dead people.
The report suggests that Shirley Holdsworth puts the ashes inside heart-shaped Christmas tree decorations as a special way of families to remember those who are no longer around for the festive season.
Read more: Hilarious tombstones show death's a laughing matter for some
Ad. Article continues below.
The 52-year-old visits the homes of her customers to collect the ashes so she can include them in the hand-made ornaments.
At just £3 (A$5.39, U$4.09), the families then have something that they can keep forever.
"I've done them for people who have lost sons, daughters, mums and dads," Holdsworth explained to The Sun.
"I've even done a few for dogs."
For added personalisation, the Burnley local even adds feathers and names to the outside of the decorations.
Ad. Article continues below.
Read more: Why 'death cleaning' could make all of our lives so much easier
She said initially got the idea after her own father passed away last year.
And while it may seem morbid, Holdsworth said she takes great pride in what she does for people in mourning.
"At first it felt strange but I'm used to it now. I feel honoured – you're handling people's loved ones."
Having said that, she did admit that the new tradition wasn't for everyone and explained that her own mother can't stand looking at the ashes.
Do you think it's a good idea? How have you remembered a loved one who has passed away?