Nicole Kidman in hot water over romantic photos with co-star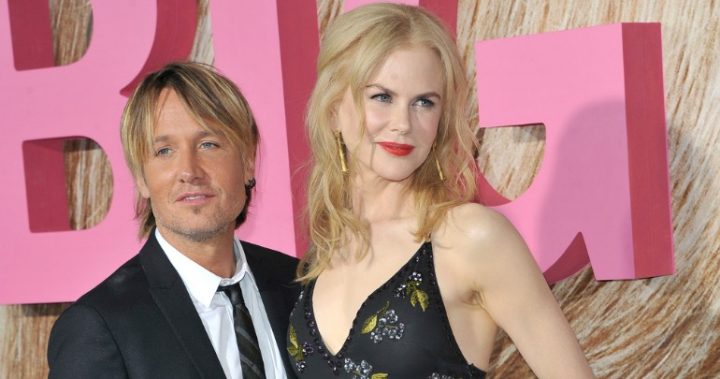 Nicole Kidman and Keith Urban have been married for 11 years now, and despite the all-too-frequent tabloid talk of divorce, it seems like their love might be one for the ages. Or it did, until Kidman shocked audiences by kissing her co-star, Alexander Skarsgård, after winning an Emmy earlier this year for her performance in Big Little Lies. 
Speaking on an episode of The Graham Norton show, Kidman was flustered when Norton pulled up a photo of her and Skarsgård embracing just moments after her win … while Kidman's husband applauded in the background. 
"You are so provocative, Graham," Kidman said. "Why are you showing that?"
"It's a lovely moment of celebration, Nicole," Norton joked.
"I kissed my husband too," Kidman said firmly, as the camera zoomed in on the photograph.
Ad. Article continues below.
Read more: Nicole Kidman lights up red carpet with Glomesh-inspired gown
Bryan Cranston, one of the other guests, pointed out that it looked like Urban was applauding the kiss. This only made Kidman protest harder. 
"You've got to understand: I did everything with Alex … I've got an amazing, supportive, gorgeous husband who I love more than anything in the world, and I gave Alex a congratulatory kiss, and he's like a mannequin." 
Read more: Fab and 50! Nicole Kidman rocks the ultimate mini dress
The mannequin comment set everyone off laughing again, and Kidman threw her hands up in defeat. 
Ad. Article continues below.
"I'm done! I'm done." 
Read more: Nicole Kidman smoulders in daring strapless number for a good cause
Skarsgård, who is nine years Kidman's junior, starred opposite her in Big Little Lies. Their depiction of an abusive relationship also made headlines when Kidman admitted that she was disturbed after filming. 
"It affected me more than anything I've ever done," she said in an interview earlier this year. "Doing it for five months … it penetrated my psyche in really strange ways. That's what we do as actors. We're meant to do things that disturb us sometimes." 
You can watch the video of Kidman's awkward moment below.
Do you think the kiss was inappropriate?