Karl Stefanovic's ex wife breaks her silence on his new engagement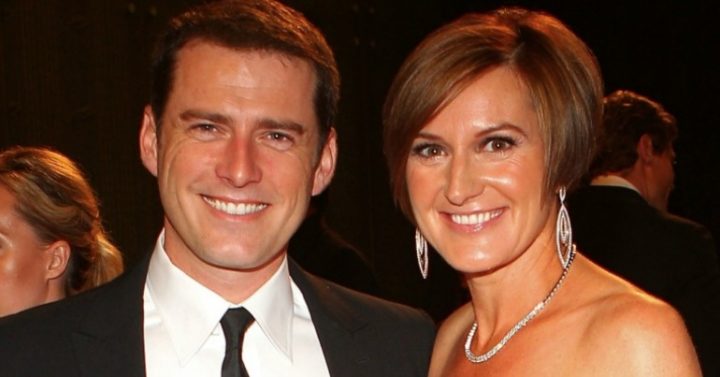 Karl Stefanovic's ex wife has broken her silence on the TV star's engagement, insisting it doesn't register with her on "any level".
The Today host first sparked rumours he was engaged to his girlfriend of 18 months, model and shoe designer Jasmine Yarbrough, when the pair attended Harper's Bazaar Australia's 20th anniversary party at Barangaroo in Sydney – where Yarbrough flashed a whopping sparkling diamond ring on her engagement finger, The Daily Telegraph reports.
Now, his former wife Cassandra Thorburn, 46, has shared her thoughts on the news, and told Fairfax Media: "His engagement doesn't register with me on any level."
However, appearing to make a slight dig at her ex shortly after, she added: "I am just focused on helping those affected by the ever-changing landscape of my ex-husband's life, to navigate it."
Stefanovic, 43, and Yarbrough, 34, have been dating since December 2016, following the Today Show host's split from his wife. They met on a Sydney party boat and have been inseparable ever since.
Ad. Article continues below.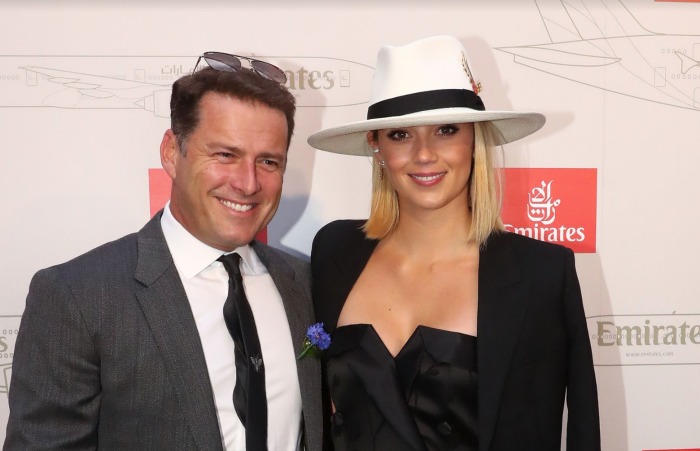 Read more: Karl Stefanovic engaged to Jasmine Yarbrough, 34: Reports
Their relationship sparked plenty of media attention given Stefanovic's public profile. Now, according to the Daily Telegraph, Stefanovic has hit out at claims he's planned a magazine deal with his new fiancee, insisting they want to enjoy their relationship in private.
Ad. Article continues below.
"It's one thing to be seen around town and stuff [wearing the ring] but this [speaking about it] is another thing — some things are okay to keep private," he told the publication.
"There's got to be some time here that we have to enjoy to ourselves and with our family."
Last year he told the Page 13 he had "failures" as a husband and father and that he hoped to make up for it in future. He said the hardest part of the separation was how his three children had to suffer through the public fallout.
"For me personally I would definitely have failures in a husband sense and hope that I can rectify my failures as a Dad," he said at the time.
"I hope I can try and rebuild whatever has happened in the past and try and make the most of what I can do with them in the future."
Ad. Article continues below.
While Stefanovic called for privacy after announcing his separation, Thorburn took to social media weeks later to vent her frustrations after the Today Show announced it had finally beaten Sunrise to claim the number one breakfast show in the country.
The celebrations didn't sit well with Thorburn, who reportedly sacrificed her own career in journalism so her husband could focus on his.
"Apparently Today Show finally won a year. This took a huge toll on my family and I, and I'm congratulating myself today for all the effort that went into making that [ratings] happen," Thorburn wrote in a public post on Facebook. "I'm giving myself a pat on the back tonight, as I know many people will also know how much effort I put into it."
What do you think of Cassandra's comments? What are your thoughts on Karl's engagement?