Karl Stefanovic engaged to Jasmine Yarbrough, 34: Reports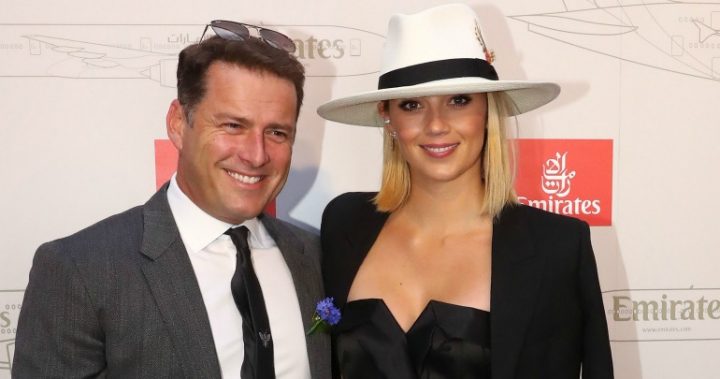 Karl Stefanovic is reportedly engaged to his girlfriend of 18 months, model and shoe designer Jasmine Yarbrough. The pair attended Harper's Bazaar Australia's 20th anniversary party at Barangaroo in Sydney, where Yarbrough flashed a whopping sparkling diamond ring on her engagement finger, The Daily Telegraph reports.
Photographer Christian Gilles told the paper that celebrity chef Matt Moran was seen asking to look at Yarbrough's ring and then gave Stefanovic a pat on the back. He said the couple repeatedly refused requests to pose together and show off the ring and turned their backs to the cameras except for on the red carpet.
Stefanovic, 43, and Yarbrough, 34, have been dating since December 2016, following the Today Show host's split from his wife Cassandra Thorburn. They met on a Sydney party boat and have been inseparable ever since.
Ad. Article continues below.
Their relationship sparked plenty of media attention given Stefanovic's public profile. Last year told the Page 13 he had "failures" as a husband and father and that he hoped to make up for it in future. He said the hardest part of the separation was how his three children had to suffer through the public fallout.
"For me personally I would definitely have failures in a husband sense and hope that I can rectify my failures as a Dad," he said at the time.
"I hope I can try and rebuild whatever has happened in the past and try and make the most of what I can do with them in the future."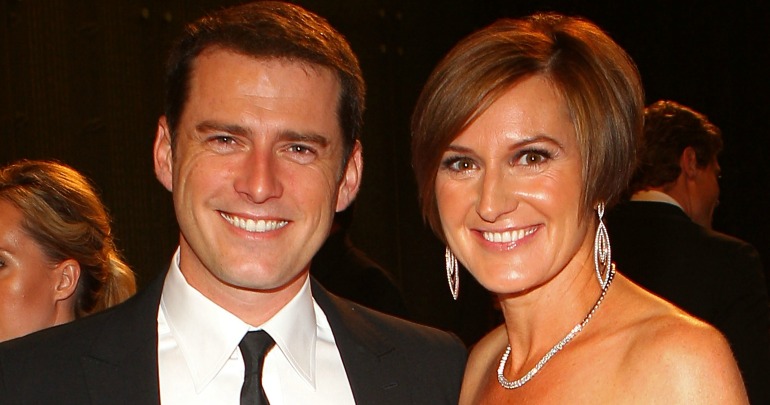 While Stefanovic called for privacy after announcing his separation, Thorburn took to social media weeks later to vent her frustrations after the Today Show announced it had finally beaten Sunrise to claim the number one breakfast show in the country.
The celebrations didn't sit well with Thorburn, who reportedly sacrificed her own career in journalism so her husband could focus on his.
"Apparently Today Show finally won a year. This took a huge toll on my family and I, and I'm congratulating myself today for all the effort that went into making that [ratings] happen," Thorburn wrote in a public post on Facebook. "I'm giving myself a pat on the back tonight, as I know many people will also know how much effort I put into it."
Thorbrun is yet to comment on Stefanovic's reported engagement to Yarbrough.
Are you happy for Karl? Have you ever had to watch an ex-partner move on with someone else?