Guy Sebastian gives update on Johnny Ruffo's cancer battle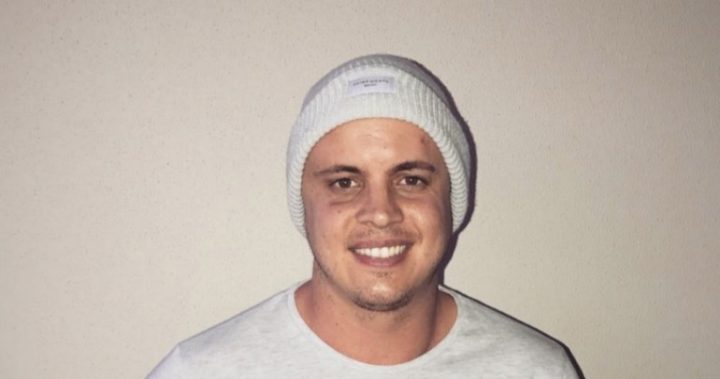 He was his mentor on popular singing show The X Factor in 2011 and Australian singer Guy Sebastian has revealed that he still keeps in contact with Johnny Ruffo.
The 'Angels Brought Me Here' hit maker said that he's been hanging out with Ruffo since he was diagnosed with cancer earlier this year.
Fans of the singer and actor will know that he's been battling brain cancer after his shock diagnosis.
Back in August, the 29-year-old took to social media to reveal that he underwent emergency surgery to remove a brain tumour after suffering what he thought was an intense migraine.
Read more: Johnny Ruffo posts tribute to doctors trying to save his life
Ad. Article continues below.
He later revealed that he had been diagnosed with brain cancer.
"So I have the news. It was a bit of a shock and I've got an interesting journey ahead and a bit of a battle," he wrote.
Ad. Article continues below.
"I am starting agressive [SIC] treatment for the next few months to fight the diagnosis of brain cancer. Please stay positive for me and ill try to update you guys on my progress."
Fans of the Home and Away actor have been eagerly awaiting updates as the young star faces his toughest battle yet.
While he's returned to the stage and been posting regularly on social media, Sebastian has assured fans that his friend is doing well.
Speaking to Yahoo on the red carpet of the Aria Awards earlier this week, the singer explained that he thinks Ruffo will pull through.
"I speak to Johnny a lot so I saw him literally not long ago and look, he's such a great guy," he said.
Ad. Article continues below.
Read more: Johnny Ruffo shows how well he's recovering with romantic celebration
"And there was something I saw in him all those years ago which I still see. He's just a genuine person."
Fans will recall that despite a shaky first audition on the popular talent show, Sebastian opted to put him through to the next round.
He ended up making the final on The X Factor, and went on to release music, appear on Dancing With The Stars and act on Home and Away.
Ad. Article continues below.
Sebastian continued: "When I met him he was a concreter from Perth who could do a few Michael Jackson moves and sing.
"Now he's obviously going through an incredible battle and he's right in the thick of it at the moment. But he's got a lot of good people around him I think and I'm there for him. I'll always champion him and I have from the start."
Just last week, Ruffo shared a photo of himself on social media participating in a Walk For Brain Cancer fundraiser event.
Ad. Article continues below.
He regularly updates his profiles with his progress, where fans flood his page with messages of support.
One fan wrote: "Johnny we are all behind you no matter what keep smiling let's find a cure for all cancers."
A second comment read: "Aww well done @johnny_ruffo feel better I am with you every step of the way in heart and mind I'm with you and you have my support."
A third person added: "Thinking of you. I have Leukaemia & Lung Cancer. Your making those with cancer, had cancer or know some with cancer very proud."
It's good to see him doing so well and that his friends have stuck by him through his journey.
What do you think of Guy Sebastian's update? Do you have a message of support for Johnny?