George Clooney opens up about first-time fatherhood at 56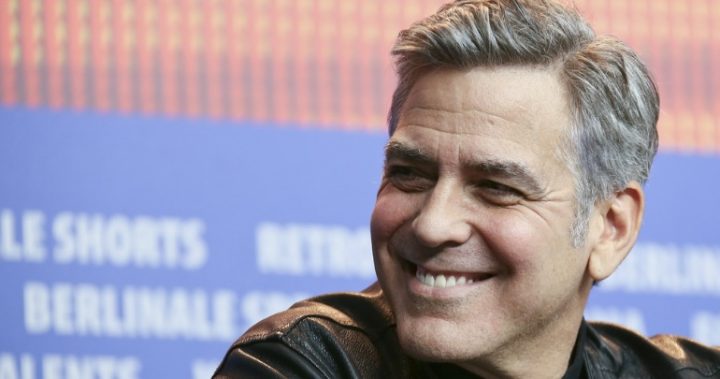 George Clooney has opened up about how his life has changed since he and wife, Amal, welcomed twins two months ago. 
While it would no doubt be difficult caring for twin babies under any circumstance, Clooney has the added difficulty of becoming a first-time father at the age of 56, after a lifetime of relishing his bachelor freedom. 
Read more: George Clooney sues magazine over shocking invasion of privacy
In an interview with The Associated Press, Clooney revealed that while his life has changed dramatically in the past two months, Amal is taking motherhood in her stride.
"She's like an Olympic athlete," he said. "She's doing so beautifully."
Ad. Article continues below.
He admitted that no longer being responsible for only himself was eye-opening. 
"Suddenly, you're responsible for other people, which is terrifying," he said. 
Read more: George Clooney's dad reveals details about son's relationship
And while he didn't plan to become a dad at his age, it sounds like Clooney is already very hands on!
"Right now my job is changing diapers and walking them around a little bit.
Ad. Article continues below.
"I really didn't think at 56 that I would be the parent of twins. Don't make plans. You always have to just enjoy the ride."
His age isn't the only difficulty he has faced since becoming a dad, with the paparazzi becoming frighteningly eager to get shots of the twin babies. 
In fact, Clooney is threatening to sue a French magazine after they published paparazzi photos of the actor, his wife Amal and their newborn twins inside their Lake Como property.
"Over the last week photographers from Voici magazine scaled our fence, climbed our tree and illegally took pictures of our infants inside our home," he said in a statement at the time.
"Make no mistake, the photographers, the agency and the magazine will be prosecuted to the full extent of the law. The safety of our children demands it."
Can you imagine being a first-time parent at 56?