Vanessa Scammell defends partner Craig McLachlan amidst abuse claims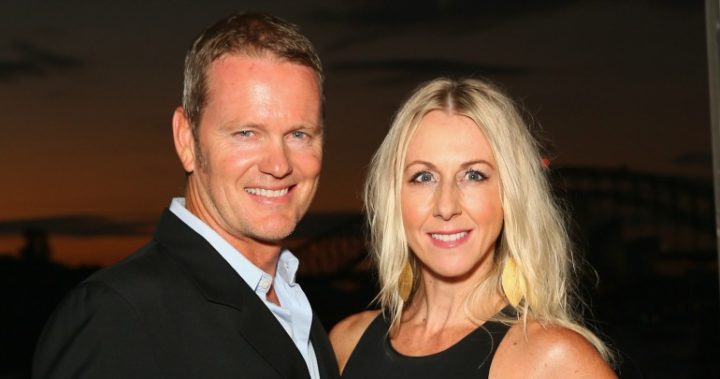 In light of the recent sexual abuse allegations against Australian actor Craig McLachlan, his long-term partner Vanessa Scammell has defended the star.
Scammell appeared on 4BC Radio this morning with Steve Price to say that she and McLachlan will continue to fight the allegations against the former Doctor Blake star.
In January, an exclusive investigation by the ABC and Fairfax accused Craig McLachlan of sexual assault and harassment while he appeared in a 2014 production of The Rocky Horror Picture Show. The report alleged McLachlan indecently assaulted the women, sexual harassed them, intimidated and bullied the women. While he starred as Dr Frank-N-Furter in the play, several women claimed that he took advantage of his saucy role on stage and behind the scenes.
After the release of the initial report, two more people contacted police with further allegations against the actor. He was later accused of being a sex pest on the set of Doctor Blake, although an independent investigation cleared him of those allegations.
McLachlan has denied there is any truth to the allegations and is suing his accusers and the ABC and Fairfax for their coverage of the alleged incidents.
Ad. Article continues below.
Scammell has now broken her silence and says McLachlan hasn't been given a fair go since the allegations came to light.
"We basically are determined and will do everything we can to move through this and clear his name," she told 4BC. "For everyone to realise that the person who is Craig McLachlan is not the person who has been painted."
She said that her partner isn't the monster that people are making him out to be, but acknowledged that he can be cheeky at times.
"Craig McLachlan is not that person. He's kind and gentle and funny… yes he's mischievous," she said. "But one of his greatest assets is that he loves to make people happy and comfortable."
Ad. Article continues below.
Scammell added that McLachlan had been struggling since the initial ABC and Fairfax report was released.
"Craig often describes it as like when you throw a stone in a pond, the ripple effect," she said. "He talks about an atom bomb being thrown in a pond and the after-effects are still rippling for family and friends and supporters."
His career has taken a major blow since the news broke earlier this year. He was forced to stand down for a 2018 production of The Rocky Horror Picture Show, with stage veteran Todd McKenny recently named as his replacement. He was also snubbed from this year's Logie award nominations. The 52-year-old had previously won three Logies for his work on an array of popular Aussie TV shows including Home and Away, Neighbours and McLeod's Daughters.
In addition to the comments made by Scammell, McLachlan previously told the Daily Telegraph that he would continue to fight and maintain his innocence.
Have you been following this story?