More people contact police about Craig McLachlan's behaviour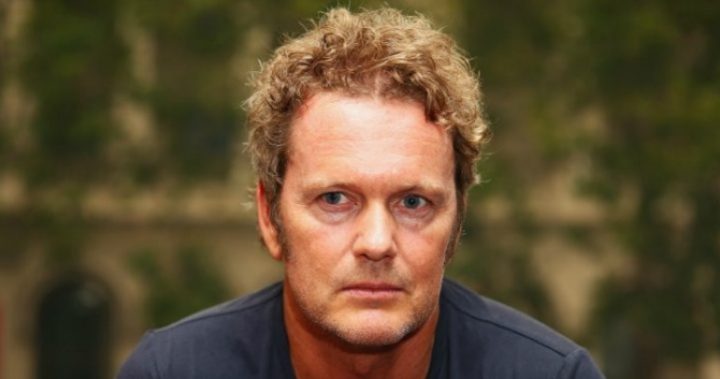 Two more people have contacted police in regards to Craig McLachlan's behaviour during his time on 'The Rocky Horror Picture Show'.
Fairfax reports that a man and a woman went to police yesterday after serious allegations against the Australian actor came to light.
A joint investigation by Fairfax and the ABC alleged three woman had been indecently assaulted by McLachlan during the 2014 production of the hit show. The report claimed he sexual harassed, intimidated and bullied the women.
He has denied the claims against him and told the ABC in a statement the allegations were "to the best of his knowledge, utterly and entirely false".
"Frankly, they seem to be simple inventions, perhaps made for financial reasons, perhaps to gain notoriety," McLachlan said.
Ad. Article continues below.
McLachlan starred as Dr Frank-N-Furter in the hit play and the women claim that he took advantage of his raunchy role on stage and behind the scenes.
Two of the women raised their concerns with senior production staff at the time of the alleged incidents, but claim nothing was done.
The 52-year-old is being accused of a number of assaults including kissing the buttocks of one star on stage, kissing a woman without her permission and even reaching up an actress's skirt. It is also reported that he bullied other cast members.
Ad. Article continues below.
Yesterday, the production company behind 'The Rocky Horror Picture Show' said they were "shocked" the learn of the allegations against McLachlan and announced he would no longer appear in the show.
"We take these allegations very seriously, and have always endeavoured to prioritise a safe working environment," the Gordon Frost Organisation said in a statement.
"In response, we have spoken to Craig and have mutually agreed that it is not appropriate for him to continue in the current production of the show. We will be conducting a full internal investigation and will cooperate fully with authorities."
Production on McLachlan's hit ABC show The Doctor Blake Mysteries has also been suspended. December Media, which produced the show, said it was "confident … there have been no incidents involving any member of cast or crew, acting in any way inappropriately towards other cast or crew".
"Throughout the six years of production of Doctor Blake it has not only been an enormously popular show on air but popular with cast and crew who come back to work on the series year after year," the company said in a statement. "Craig has been central to this success both in front of camera and on set. It is not appropriate for December to respond to the allegations about Craig McLachlan's behaviour in relation to another production he has appeared in.
"However, in the light of these allegations December Media will temporarily hold production preparations for the new series to allow due process."
Do you think we'll see more allegations against bit Aussie names in the coming months?