The super-rich became $1 trillion richer in 2017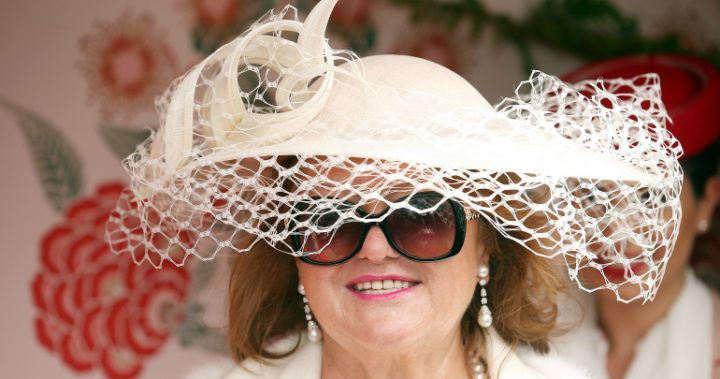 The old adage that the rich get richer and the poor get poorer rang true last year, as the world's 500 richest people added $1 trillion to their personal fortunes in 2017.
According to the Bloomberg Billionaires Index, which provides a daily ranking of the net worth of 500 billionaires, six Australians made the list in 2017*.
Mining magnate Gina Rinehart remains Australia's richest person, with her total net worth estimated to be $16.0 billion. Ranked 76th on the list, the chairman of Hancock Prospecting added a staggering $3.66 billion to her fortune over the last year.
Property developer Harry Triguboff, the second highest ranked Australian, came in at 214th position, with a total net worth of $7.51 billion. The sole owner of Meriton has overseen construction of more than 75,000 apartments including some of the tallest residential towers in Sydney and Brisbane, according to Bloomberg.
Ivan Glasenberg, CEO of commodities trading firm Glencore, ranked 251th with $6.61 billion, packaging magnate Anthony Pratt ranked 308th with $5.78 billion, founder of Westfield Frank Lowy ranked 345th at $5.47 billion, and the largest shareholder of Crown resorts, James Packer rounded out the Australian contingent in 474th position, with a net worth of $4.27 billion.
Ad. Article continues below.
Australian-born Rupert Murdoch, who renounced his citizenship in 1985, slotted into 90th spot, with a net worth of $14.3 billion.
Amazon Founder and entrepreneur Jeff Bezos, is now officially the world's richest human, with a total net worth of $99.0 billion.
He bumped Microsoft founder Bill Gates out of the top spot this year, increasing his wealth by $33.7 billion compared with Gate's increase of $9.41 billion, to $91.8 billion.
Nine News noted that "the country that gained the most personal wealth was China, with 38 billionaires on the list adding a collective $177 billion to their personal coffers, an enormous 12-month gain of 65 percent."
"This meant the number of Asian billionaires – including wealth hotpsot India – surpassed the number of US billionaires for the first time in history."
What are your thoughts on the Bloomberg Billionaires Index?
Important information: The information provided on this website is of a general nature and for information purposes only. It does not take into account your objectives, financial situation or needs. It is not financial product advice and must not be relied upon as such. Before making any financial decision you should determine whether the information is appropriate in terms of your particular circumstances and seek advice from an independent licensed financial services professional.