Remember when we were young, and we had a left knee and a right knee? Nowadays so many of us over-60s have a good knee and a bad knee, or something much worse! But don't let mobility issues restrict your fun.
When my sister recently visited to celebrate her 70th birthday, one of her bucket list wishes was to visit Australia Zoo on the beautiful Sunshine Coast. Now, Australia Zoo is fantastic but it's also vast. In fact, it covers 100 acres (40 hectares) and there are kilometres of pathways connecting all the exhibits and attractions. Fantastic if you are able-bodied, but if you are not as mobile as you once were, then this place can be a daunting challenge.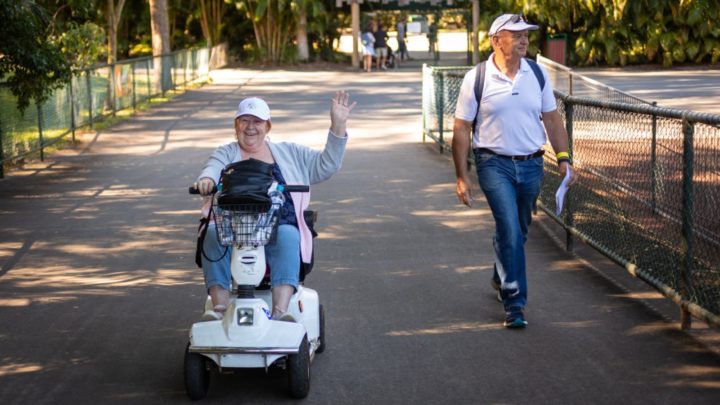 Fear not, because Australia Zoo hires out mobility scooters for a mere $35 per day. Be warned though that there are limited numbers of scooters, so you need to book in advance, which we did, the day prior to our visit. If your budget is a bit tight then you can get around the zoo on the complimentary shuttles, but these do not go to all attractions and there is still a fair bit of walking required. For our situation, the cost of the scooter hire was money well spent.